About Kristen
Hello Creative Heart,
I'm Kristen and I'm a color dripping, flower loving, symbolism obsessed creatrix! I'm an expressive art alchemist, author, designer, beading educator, painting facilitator & certified creativity coach that encourages you to be brave, love deeply and shine brightly. 
My artwork is created with intention and intuition. It is full of lush color, joyful energy and the discovery of magical moments. I am inspired by the natural world am influenced by my feelings in the moment of creation. I am a lifelong explorer of self-expression. I am driven to learn, grow, practice and evolve as an artist. 
I create digitally, with beads, wire, pencil, paint and pastels on canvas, wood and paper. I want to see my art on lifestyle products, stationary, home décor items and in collectors' homes. When connected to creative source, time washes away, I find my truth, my peace and I'm free. I often paint nature because I feel loved and nurtured when I'm in the natural world.
I create things that make my heart sing and remind me of life's simple pleasures. My art is joyful and my passion is digging deep to unearth my personal truths. I believe art is an invitation to get to know yourself more fully.
See Press, Interviews & Events
Save
Save
Save
Save
Save
Save
Save
Save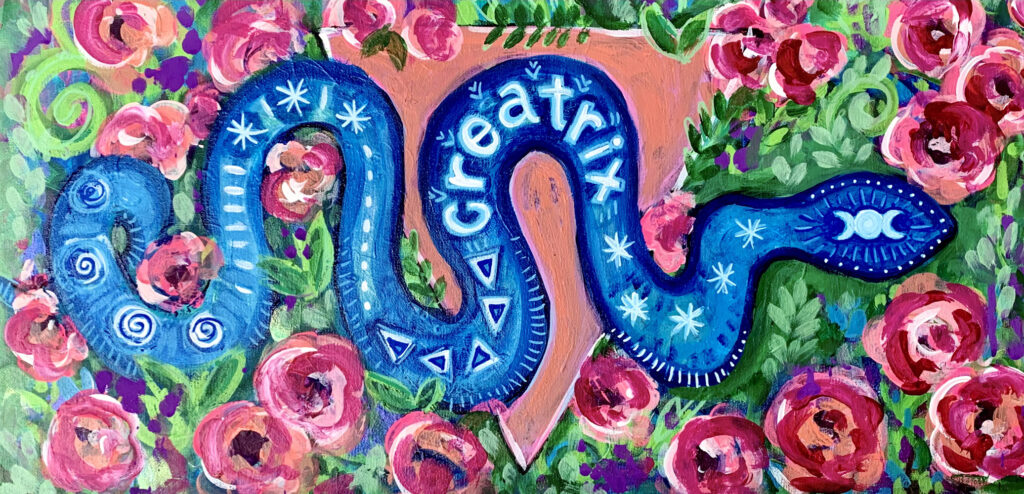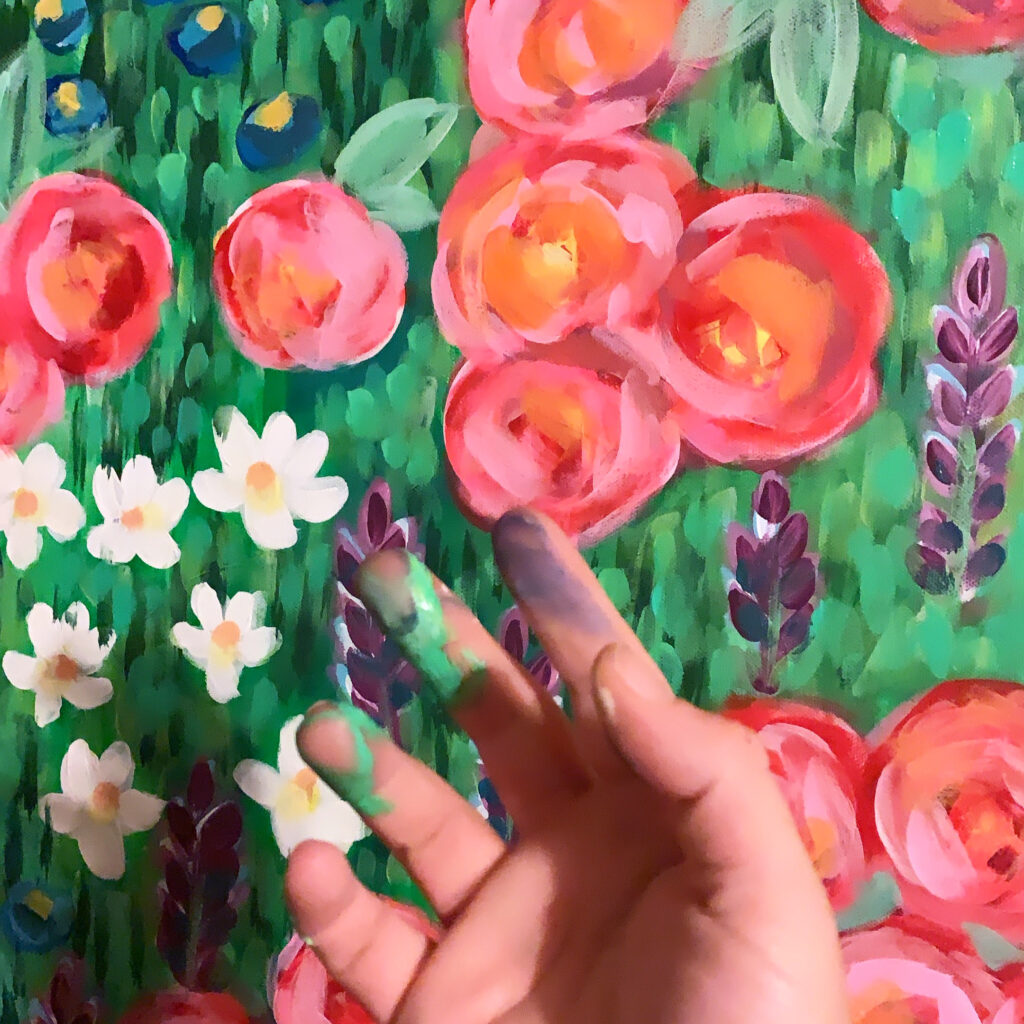 Would you believe me if I said you were creative?
That you have everything you need inside of you to be the artist of your life. You can choose to live a life to express and find creative moments in your every day.
Let's believe that we are all worthy of being creative. Let's be brave and unsure and messy. Let's try new things and experience life to the fullest. Let's be endlessly curious to tapping into the well of beauty within us. Let's be connected to our wild creative spirit. Let's do it because it is who we are and we don't need anyone's approval. Let's be artists!
In my creativity group, Discover Your Creative Magic, I guide you to have a more expressive human experience through art making and creative living. I am passionate about guiding you to awaken your creative spirit, trust in your magic and transform your life.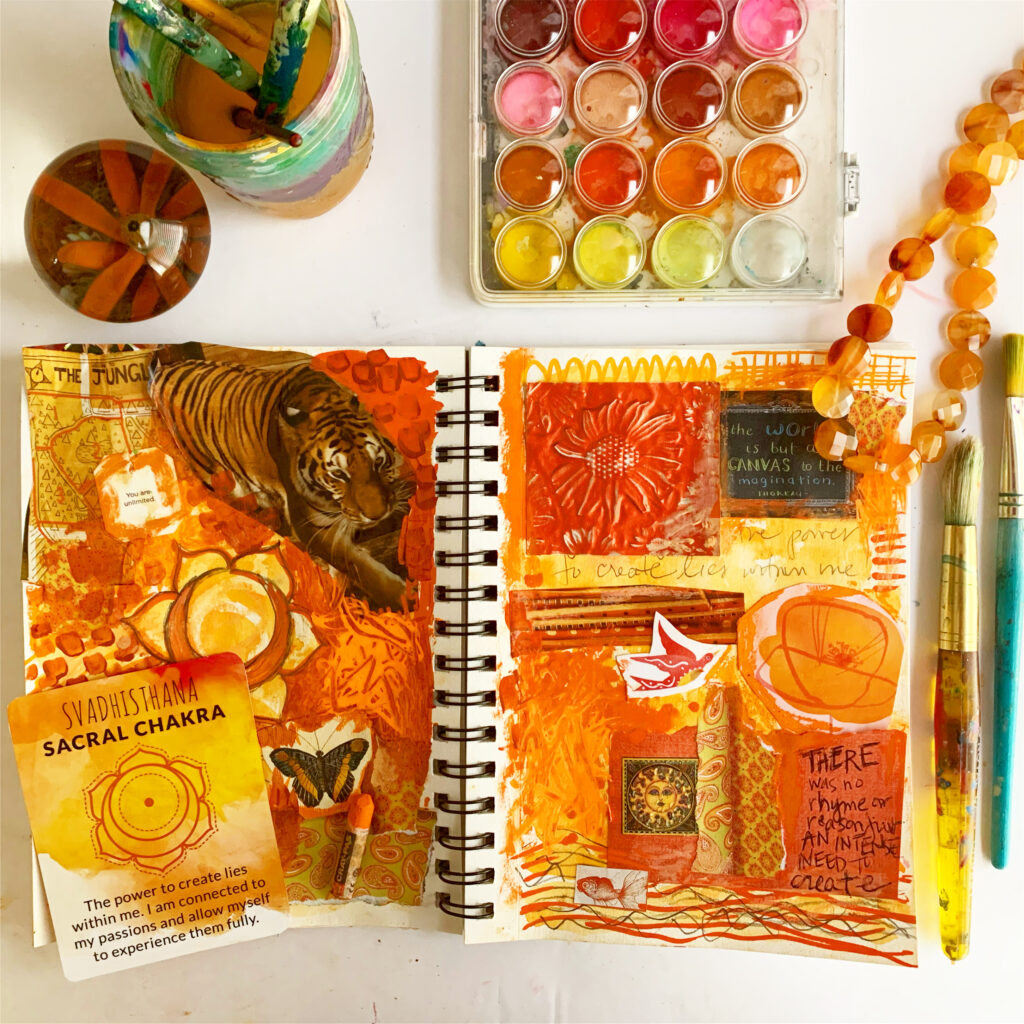 Wanna be friends? Here's some things you can do next…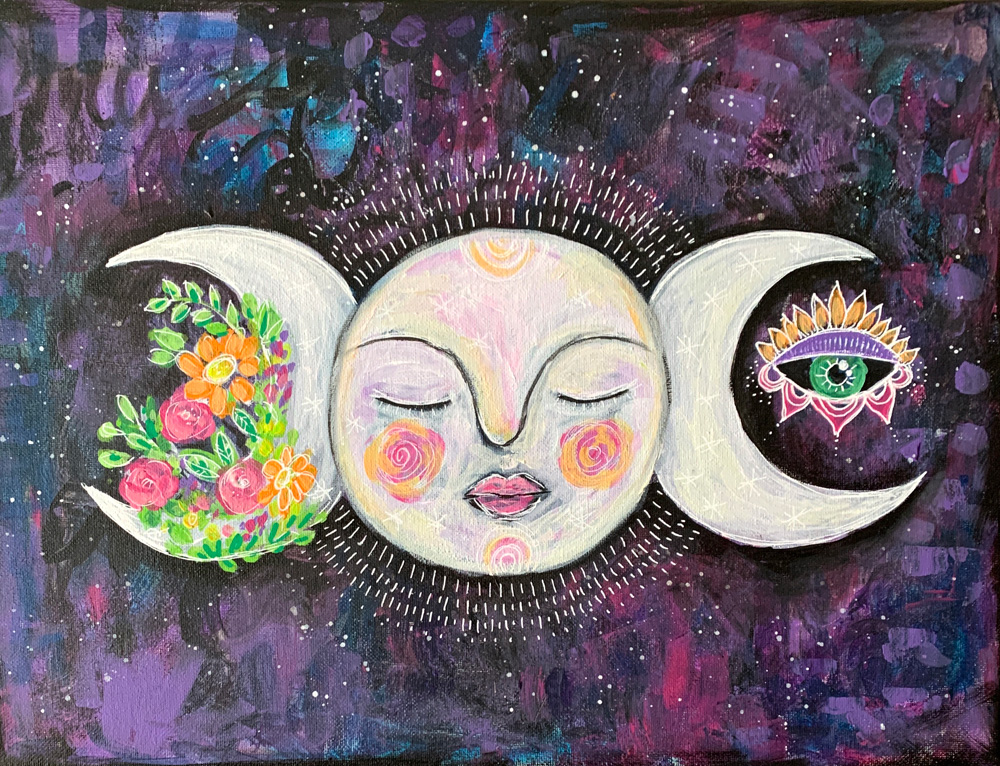 Manifesto
I will keep following my dreams.
I will be present instead of busy.
I will be a positive light in the world.
I will grow, explore and honor the multi-passionate creative person I am.
I will nourish my soul with meaningful practices such as creative play, meditation, writing and breathing fresh air.
I will nourish my body with clean food and mindful movement.
In my world dark chocolate and pedicures are absolute necessities.
Relaxing in a hammock is always a fabulous idea.
I will embrace adventure and enjoy the journey.
My heart glows when I see you living your truth.
I will share my painting process to inspire you to let go of perfection and allow your creativity to flow without judgement.
I will create artwork that brings joy.
I hope they make your heart smile.
I hope they speak to your soul.
I hope they beautify, delight and uplift your scared spaces.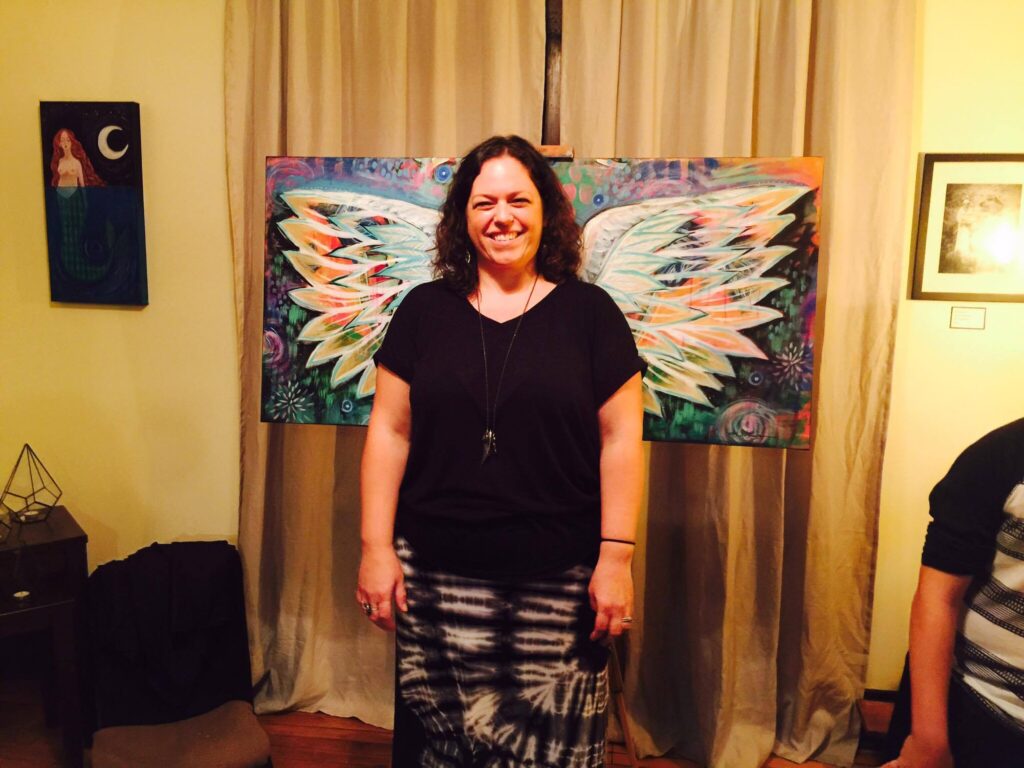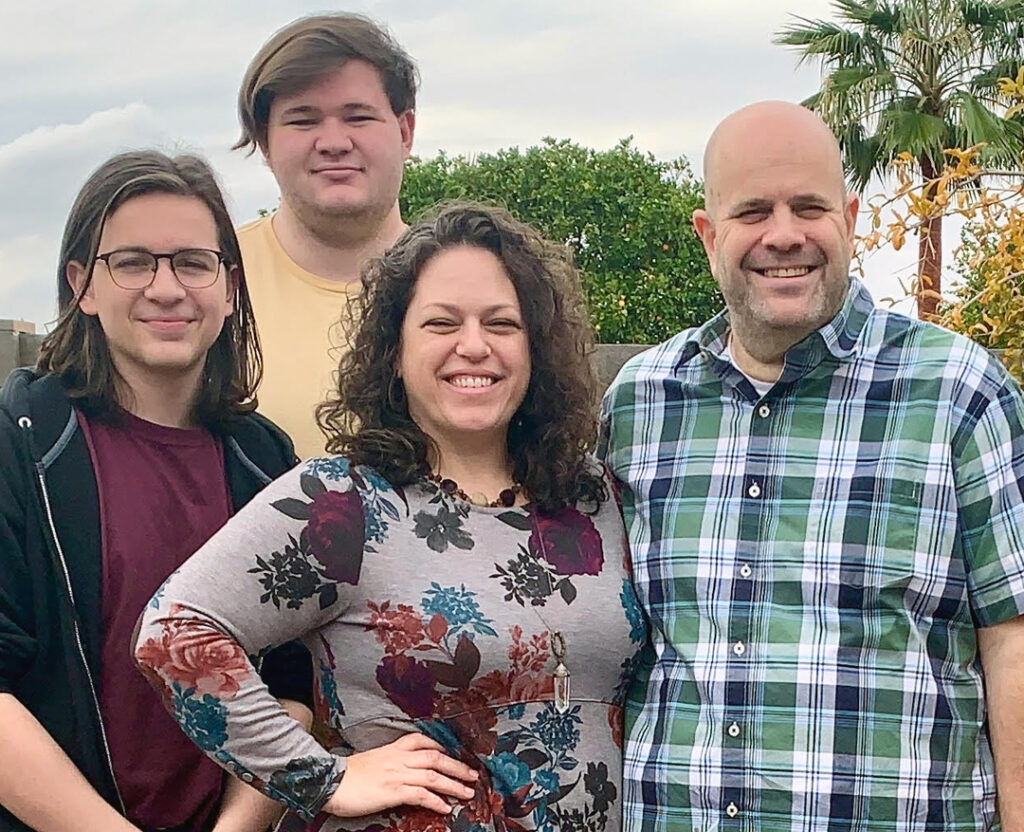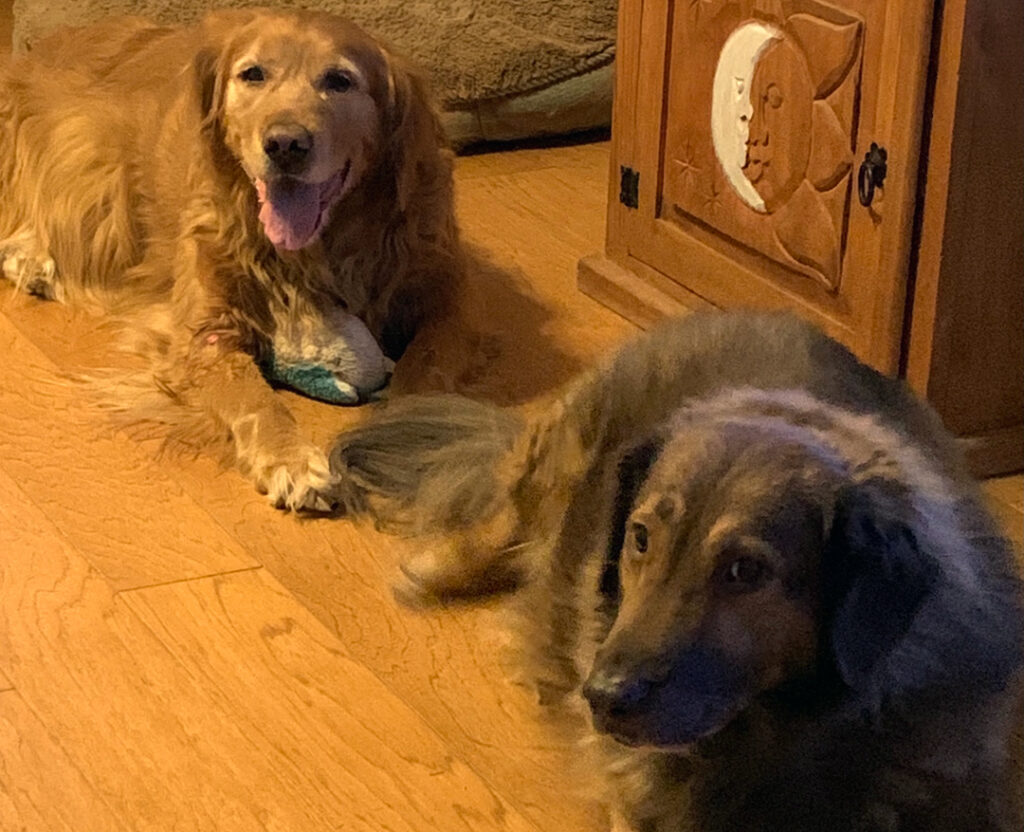 A Bit About Me
I was born and raised in New York. I now live in Mesa, Arizona with my husband, Bert, our two children and two dogs. 
I am the oldest of three sisters who I wish I lived much closer to. I grew up on Long Island and spent my  formative years exploring NYC as a "city girl". I'm known to burst into fits of laughter and boogie my way to the center of a dance floor. Yoga has helped me to fully love and honor my body. Meditation and visualization has helped me slow down and listen to my soul. Painting is one of my favorite ways to express myself! I've traveled the United States to enjoy over 50 concerts by the band Phish. I met my husband, Bert, at a Phish concert in NYC in 1995 and again in Maine in 1997. I moved across the country to Arizona in 1998 with Bert and we have lived here ever since.
When I'm not creating I enjoy road trips, dancing, meditation, desert walks, paddling the river and spending time with friends and family.
A Little History
After college, I landed a job with a local beading supply company in their graphics department. I went from an assistant designer to running the design department including all aspects of their catalog design & production in less than a year. In 2003, I was offered a graphic design position working from home with Soft Flex Company. I wanted to start a family so the timing couldn't have been better. I have worked with Soft Flex Company ever since.
Graphic design has been a huge part of my creative journey and I am so fortunate to be able to stay at home with my family and work within an evolving creative company.  I have been working as a graphic designer in the beading industry for well over a decade. In that time, I have been fortunate to learn all about beading and find it be a relaxing creative outlet. I am a self-taught web designer and began designing custom wedding invitation suites in 2009. Most of all, I have been slowly growing my art business, practicing my passion of painting and have  loved every minute of it! My goal is to one day be a self sufficient artist supporting my family from my creative work.