Paint Yourself Zen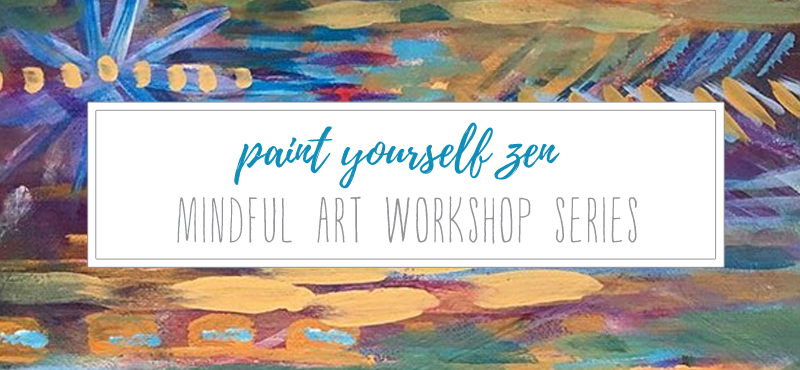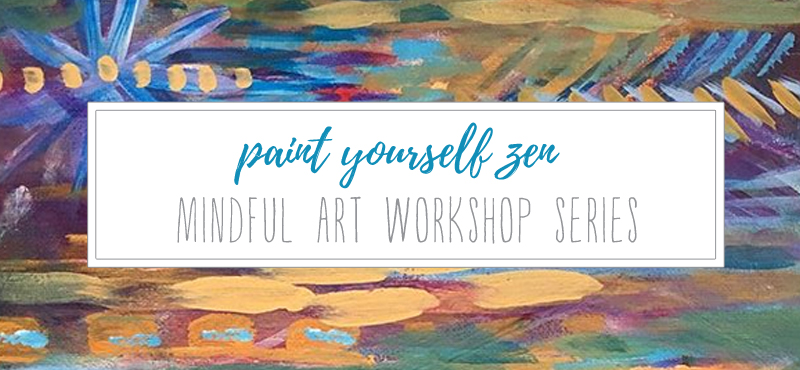 Paint Yourself Zen: Mindful Art Workshop Series

Paint Yourself Zen is a painting experience – you are not just painting a painting – you are taking a journey. It's a practice in letting go, exploring, and enjoying the process while you allow your artwork to unfold. Experience the joy of art as meditation as you create to alleviate stress and worry and bring in peace. Tap into the healing power of intentional art and symbols as you embrace painting as soul work in this art workshop.
In each 3 week workshop Kristen will shower you in vibration (sound healing and meditation) color and magic. Each workshop series will focus on a particular symbol and feeling. As you paint you will feel a calming in your soul and an opening to all that is possible. Immerse yourself in painting as meditation and painting as a personal journey.
Think you are not artistic? Our true nature is that we are all artists! All you need is an open mind, a willingness to let go of perfection and enjoy the process in an inspiring and judgement-free space. No experience needed.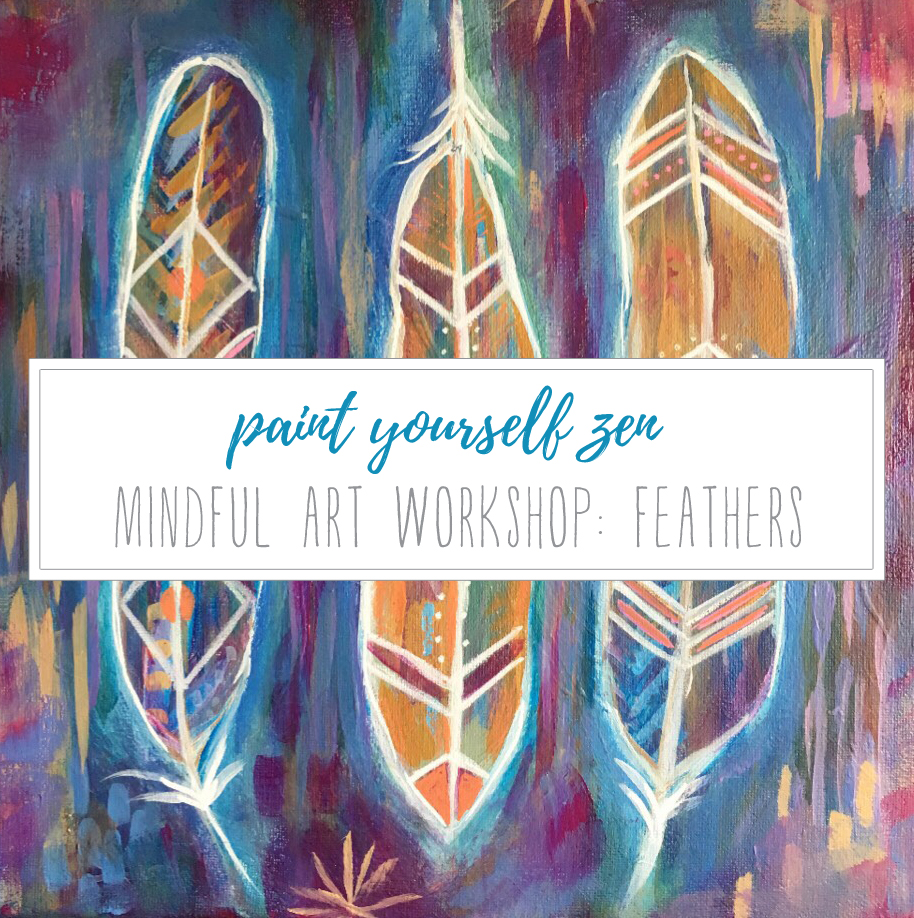 If you want to fly on the sky, you need to leave the earth. If you want to move forward, you need to let go the past that drags you down. ~ Amit Ray
Paint Yourself Zen: Feathers = Freedom
In this 3 week mindful art workshop we will explore the symbolic nature of Feathers and the feeling of Freedom. Honor your curiosity and free yourself from limiting thoughts and beliefs that hold you back from the life you desire. Creative expression is a powerful way to help you gently release your fears and let go of whatever is no longer serving you and approach each moment with a sense of connection, wonder and freedom.
Week 1: Intention Setting and Color Mixing
Week 2: Paint Freedom through Mindful Mark Making
Week 3: Paint Feather Focal
Dates: Thursdays, January 11th, 18th & 25th from 7-9 pm
Location: Alis Living, 6938 E. 1st Street, Scottsdale, Arizona 85251
Cost: $111 (includes all materials and supplies)
Register: Sign Up at AlisLiving.com Coming Soon
Class is limited to 6. Registration is required. 
Upcoming Workshops Series To Be Announced
Save
Save
Save
Save
Save
Save
Save
Save
Save
Save