Soul Painting
Soul painting is a painting experience – you are not just painting a painting – you are taking a journey. It's a practice in letting go, exploring color, and enjoying the painting process while you allow your artwork to unfold. You follow your intuition and just go with it. This is where our creative source works magic.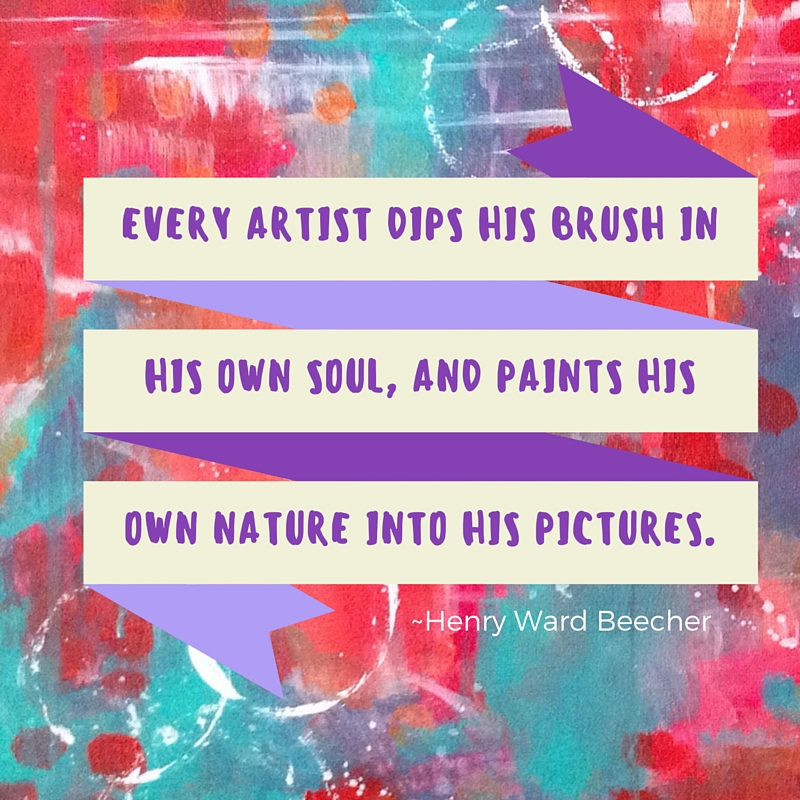 Take a soul painting journey with me.
This life is yours to CREATE! Together we will delight in the pure joy of creating. You'll return to your inner child, the one who never doubted the ability to create. You'll leave feeling empowered to jump into painting or other creative endeavors with your heart wide open. I will share how I tap into the magic of creative source and boost your confidence in your creative with simple tricks that will allow your personal creativity to flow.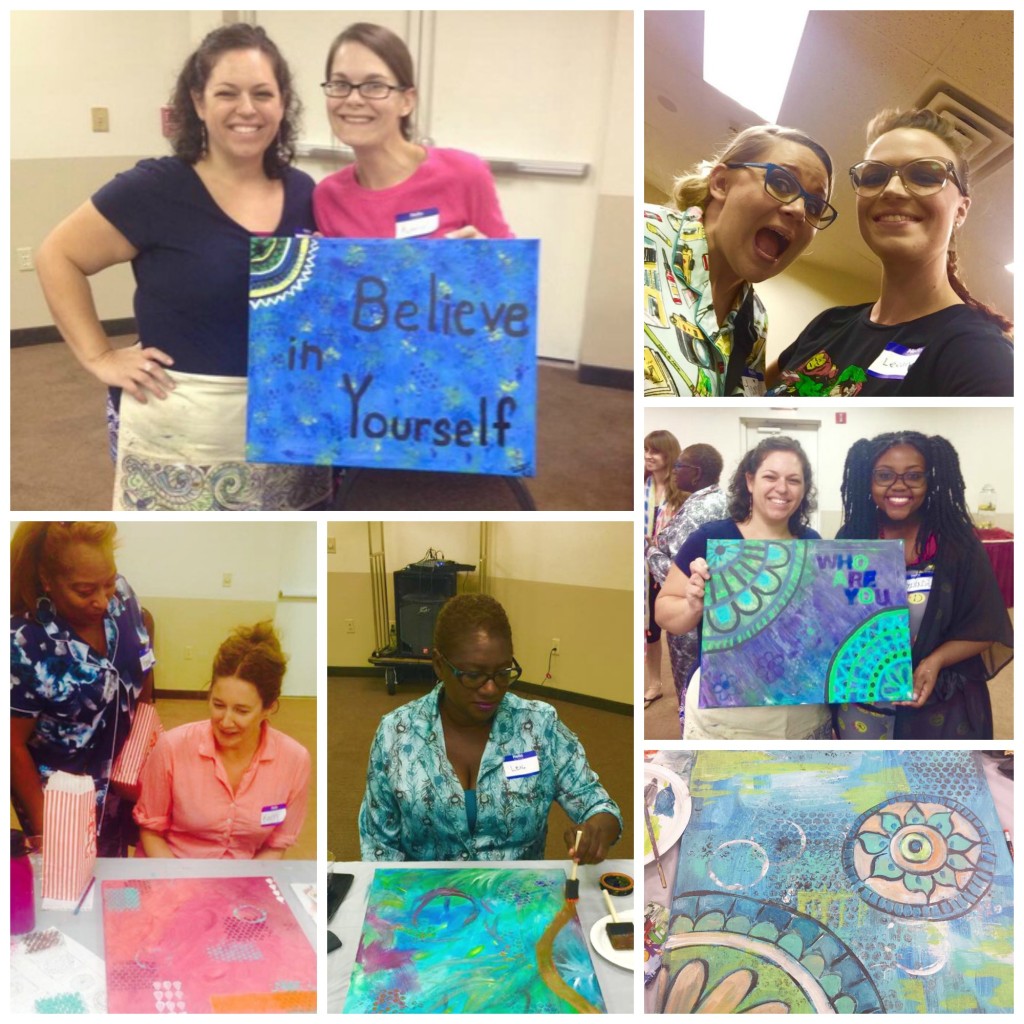 My soul painting classes are a safe, judgement-free zone to create! I guide you through a multi-layer painting process with lots of room for self expression. Embrace the opportunity to play and give yourself permission to paint with abandon.
YOU DON'T HAVE TO KNOW
YOU DON'T HAVE TO BE PERFECT
YOU ARE FREE TO EXPLORE
YOU ARE FREE TO MAKE MISTAKES

Want to attend a soul painting class or workshop with me?
I currently facilitate two classes: FREE SPIRIT – a soul painting class that is abstract, intuitive and collaborative and MANDALA MAGIC – which has a layered abstract background and a mandala focal point.

Click here sign up for email and you'll be notified of upcoming dates.
Want to host a private party for a birthday, girls night out, community group or team building activity, email me at kristenjfagan@gmail.com to discuss your event. 
I look forward to painting with you!
Soul painting workshop at Lively Mind Art Studio.
Soul Painting Workshop: Free Spirit
Wanna feel like you're filled with creative FREEDOM and have an unforgettable experience while making something awesome? It's time to tap into your inner power and inspiration! Join artist and painting guide, Kristen Fagan, in the Soul Painting Workshop: "Free Spirit" at Lively Mind Art Studio. Experience the joy of intuitive painting as Kristen guides you through a multi-layered, free spirited work of art on canvas.
Not artistic? No worries – all you need is an open mind and a willingness to let go and enjoy the journey in an inspiring and judgement-free creative environment. No experience needed.
$45
See schedule of classes on Lively Mind Art Studio's website >> http://www.livelymindart.com/
Save