Bracelet Design Tutorial Published in Beadwork!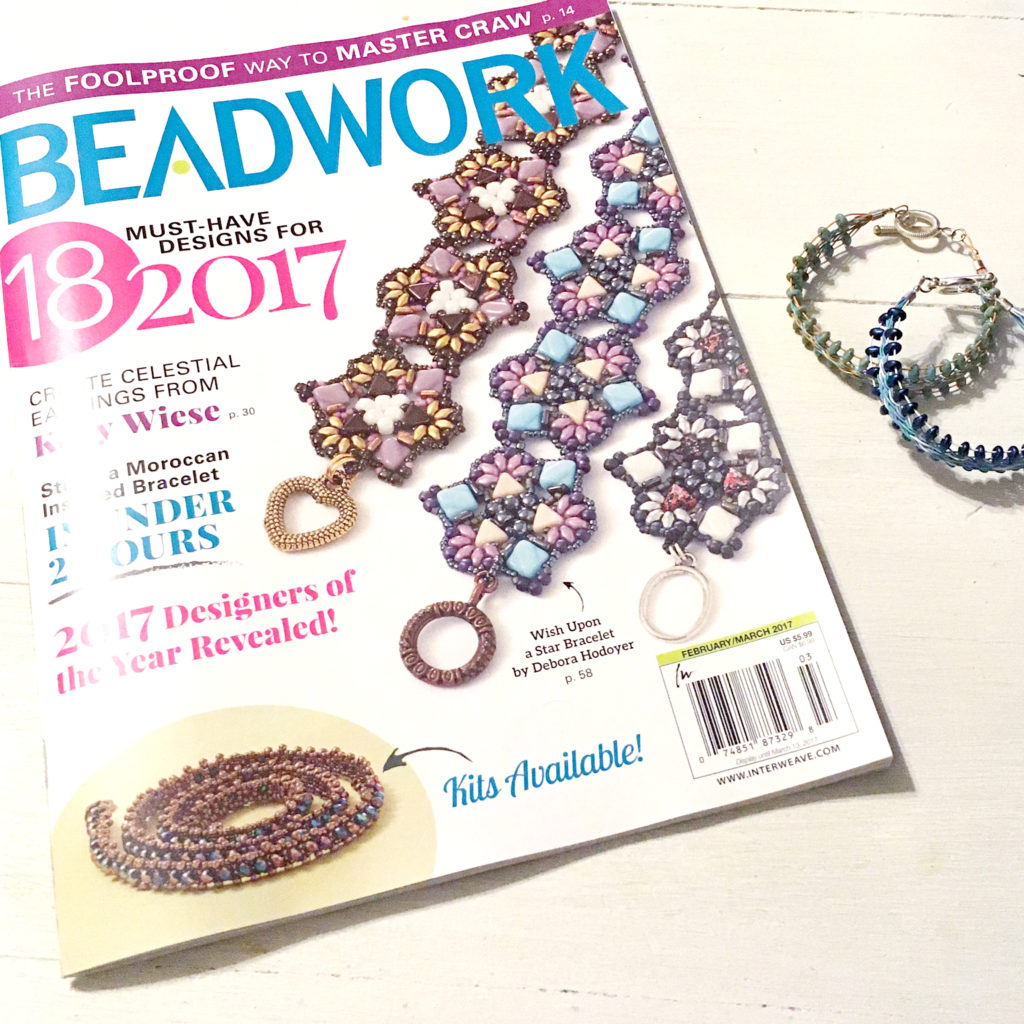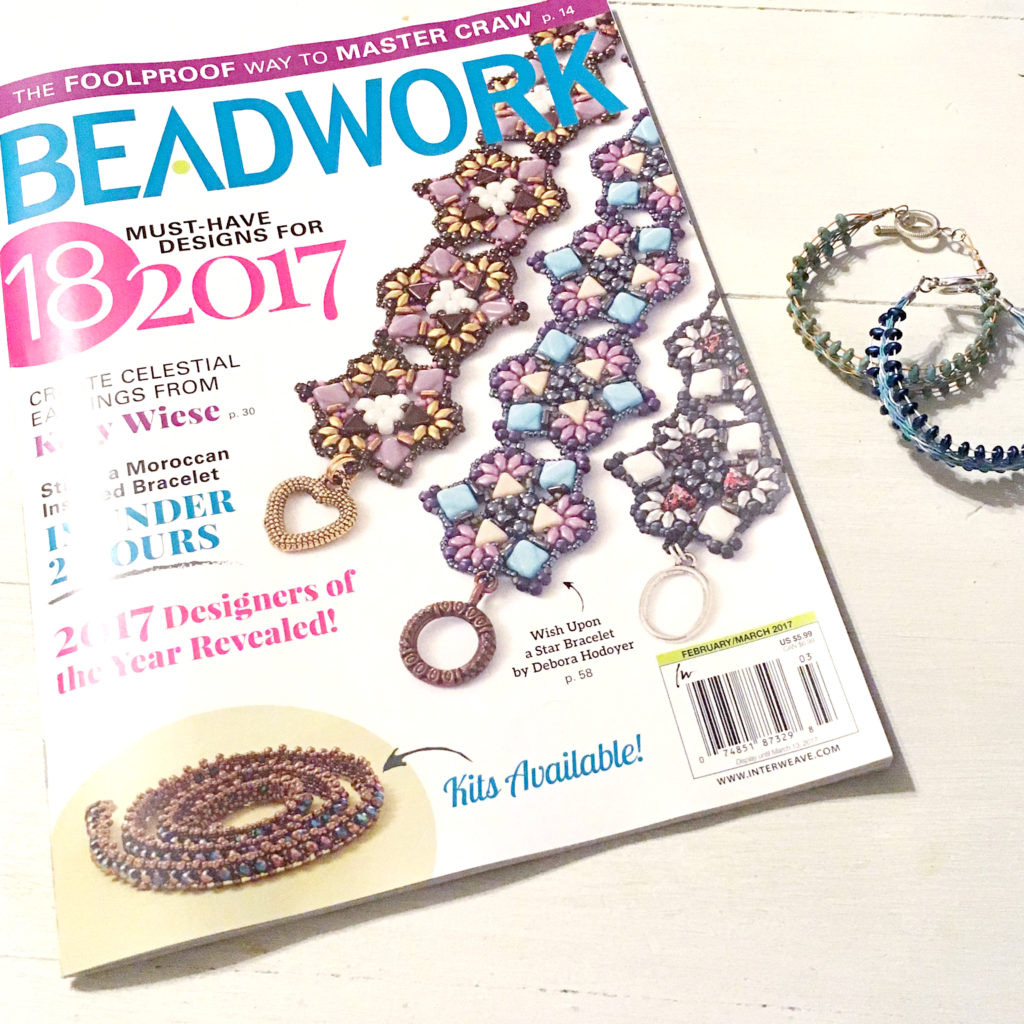 Beadwork Magazine
Feb-Mar 2017
p. 44
I am so excited to finally be able to share this design with you! It's my debut jewelry tutorial project design with Beadwork magazine. I love that it is showcasing how to use Soft Flex beading wire in a non-traditional way – with Kumihimo! This design uses a flat braid pattern made with the square kumihimo plate combined with superduo two-hole beads.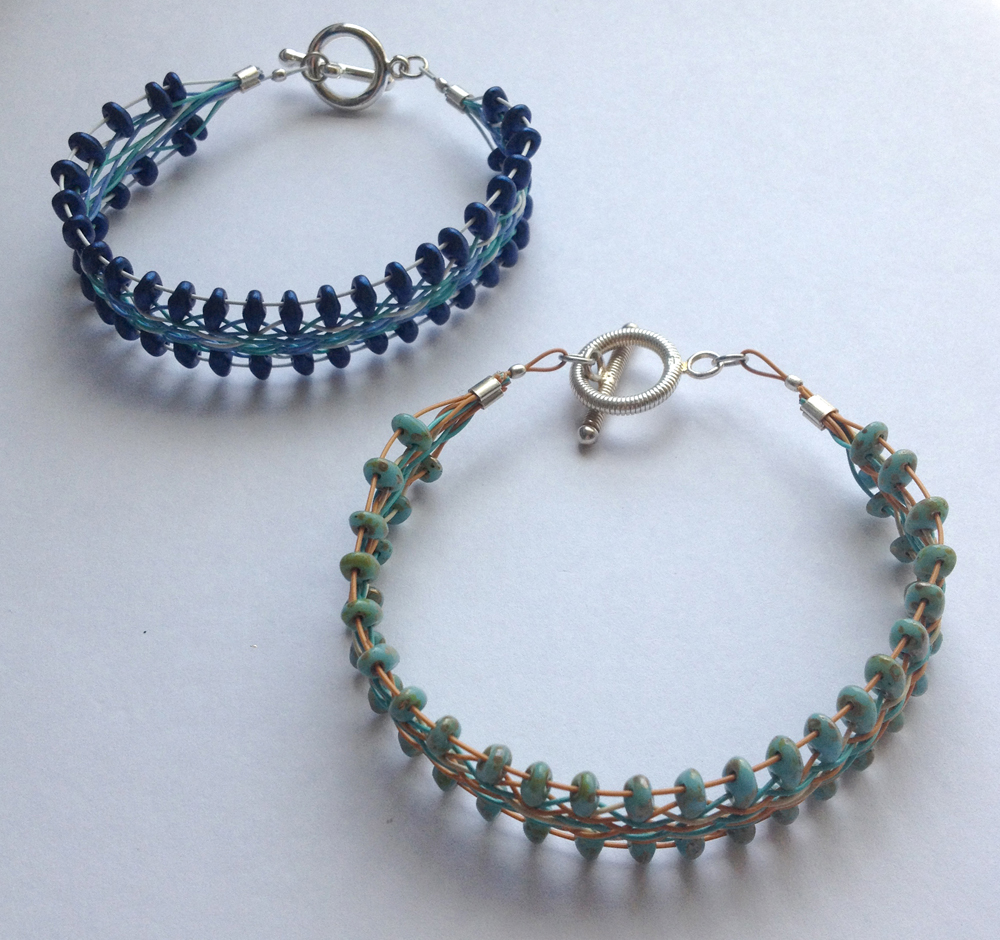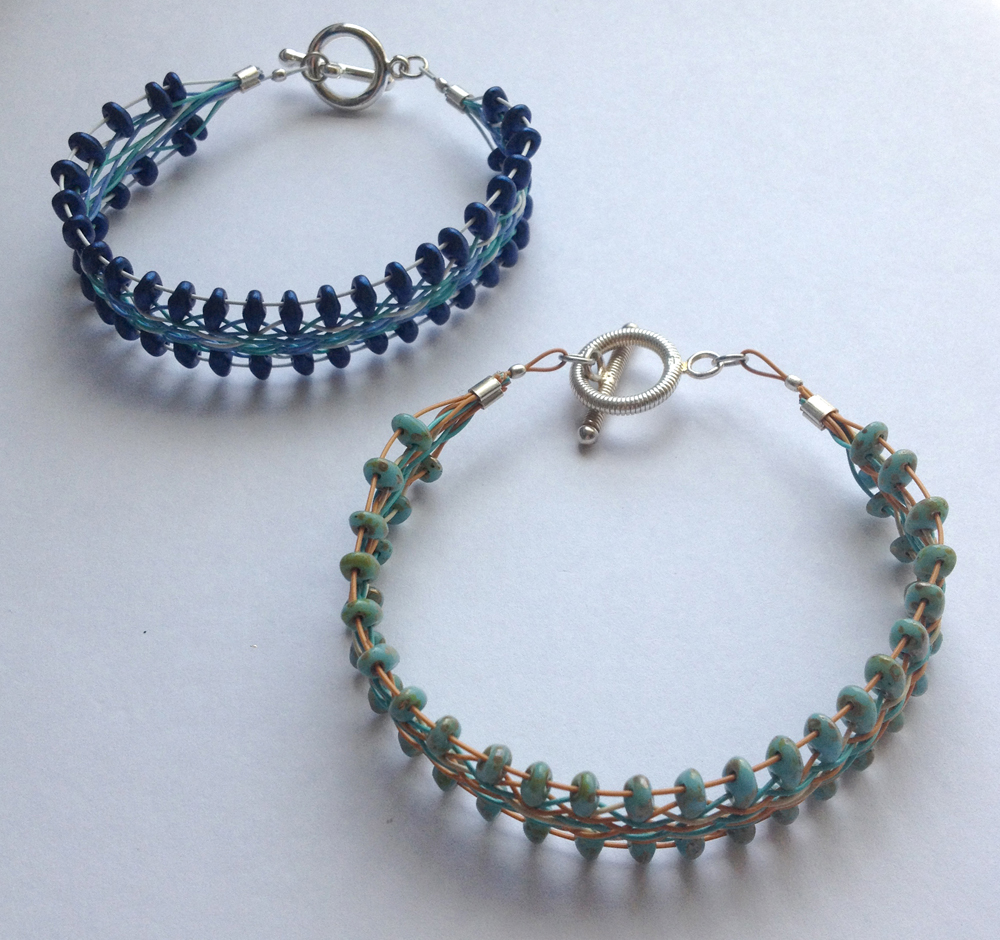 I just love the elegant look of the braided wire and the flat braid is so comfortable to wear.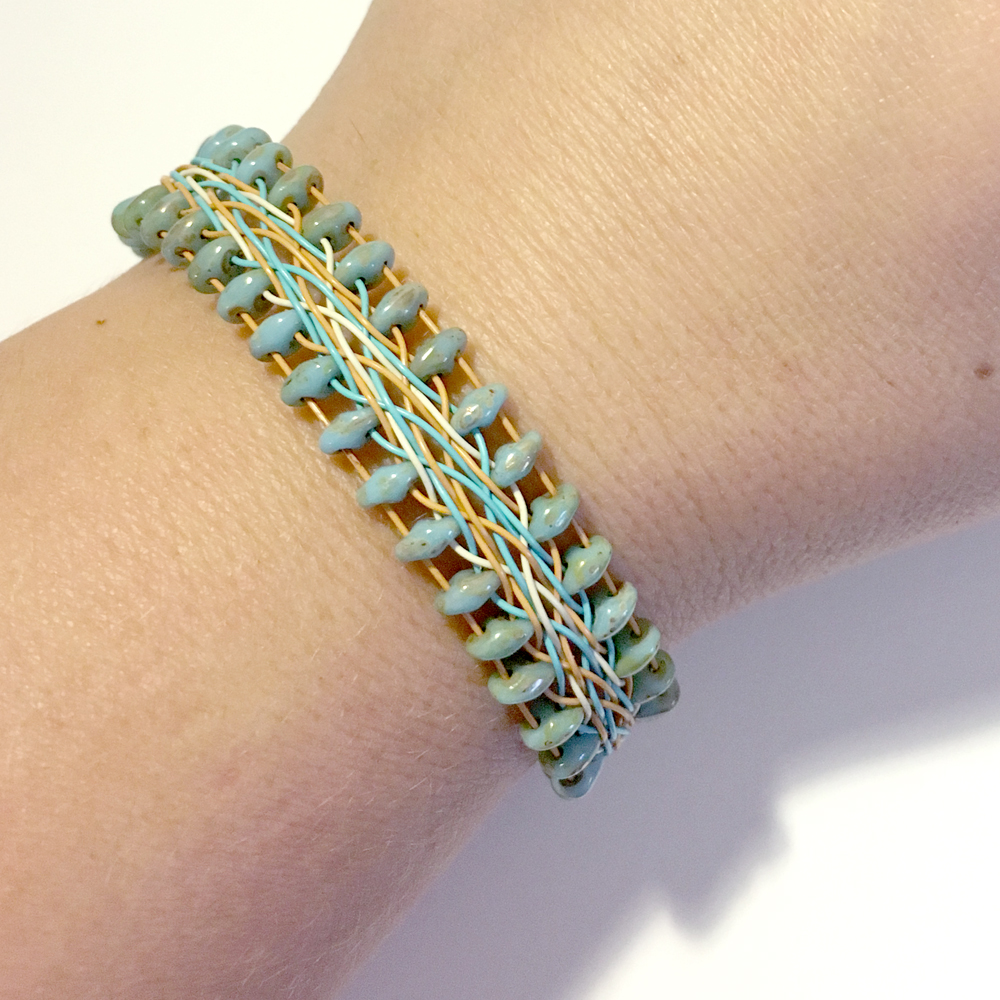 If you get a chance, I hope that you will check it out and give it a try!