Catching Dreams Art Workshop
I teamed up with intuitive life coach Kerry Burki to help launch her upcoming membership site The Dreamcatcher Circle with a Catching Dreams: Intentional Creative Workshop.

Some believe feathers hanging from a dreamcatcher are a soft ladder for good vibes to glide down.
In this intentional creativity workshop, we tuned into our dreams, our desires, and our intuition. 
We began the workshop with breathwork and dream intention setting. Each woman used essential oils and their intuition to pick a card to help guide them during the workshop. Kristen guides you to create your own dreamcatcher artwork that will hold magical power for your journey ahead and provided some sound healing and poetry reading while everyone painted, c
reating space for art as a mindful practice.
We had such a great day! Each time I facilitate a workshop I'm reminded of how blessed I am to do this work, to have brave creative hearts sign up to journey with me and to have friends in my life like Kerry to collaborate with. It fills me with joy to help others discover their creative magic.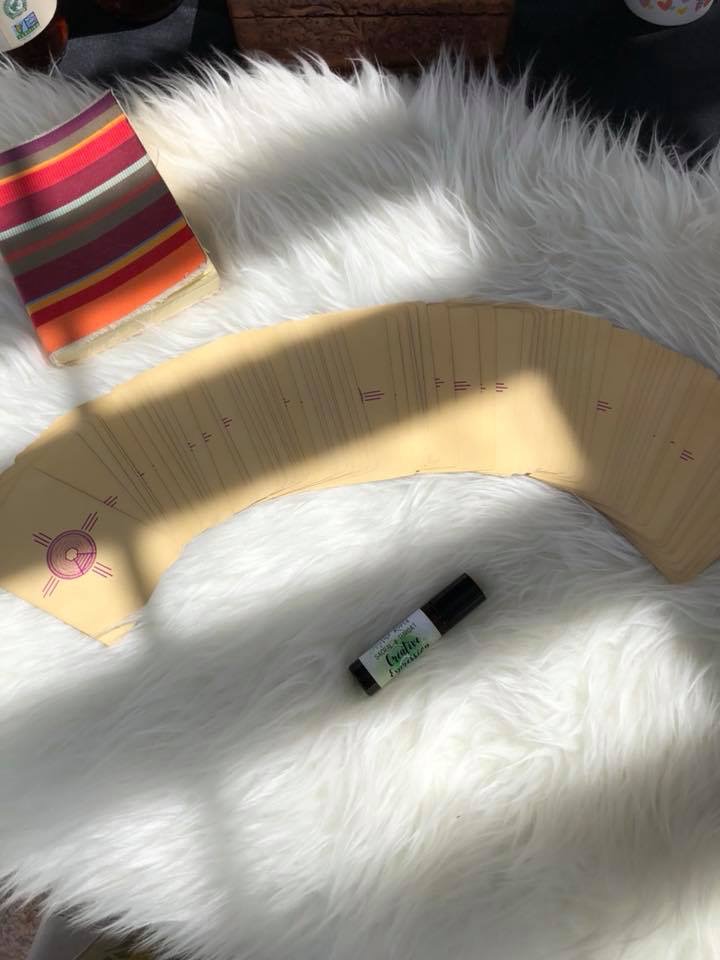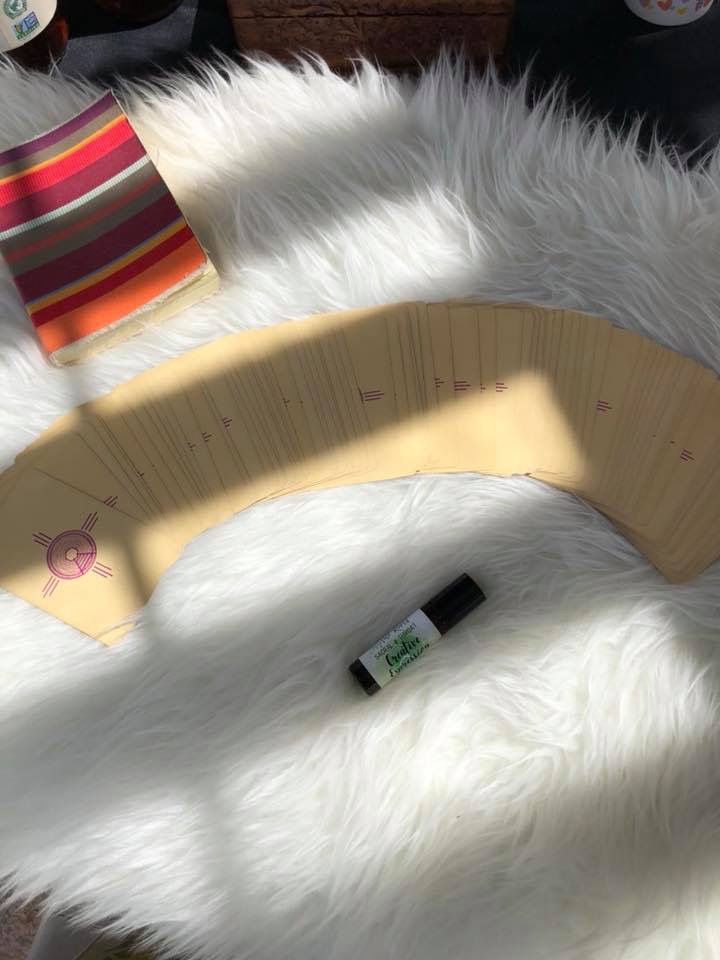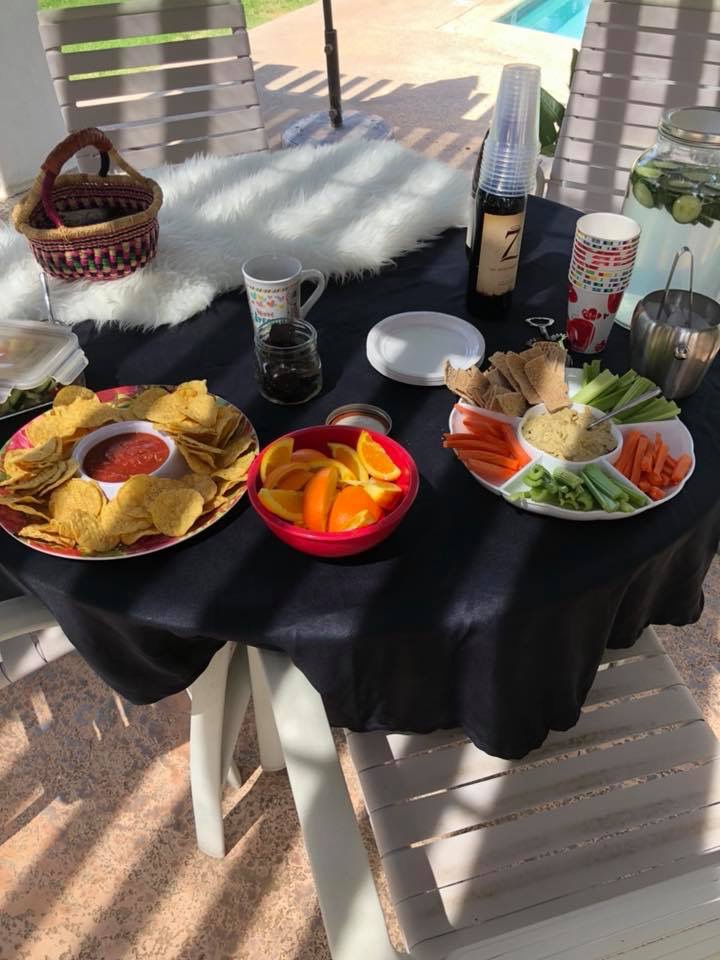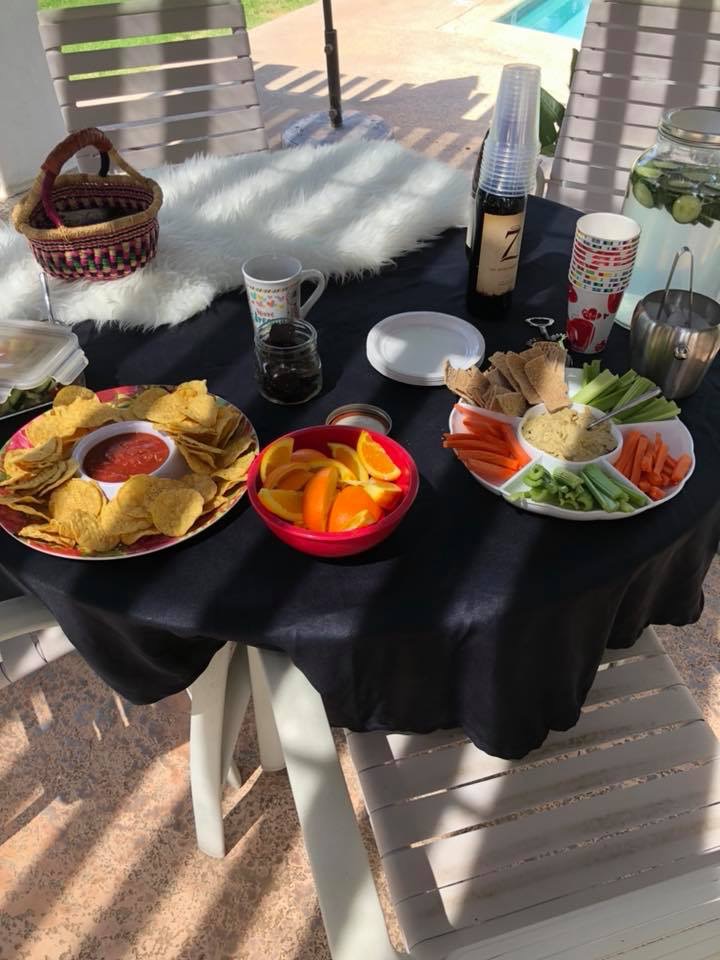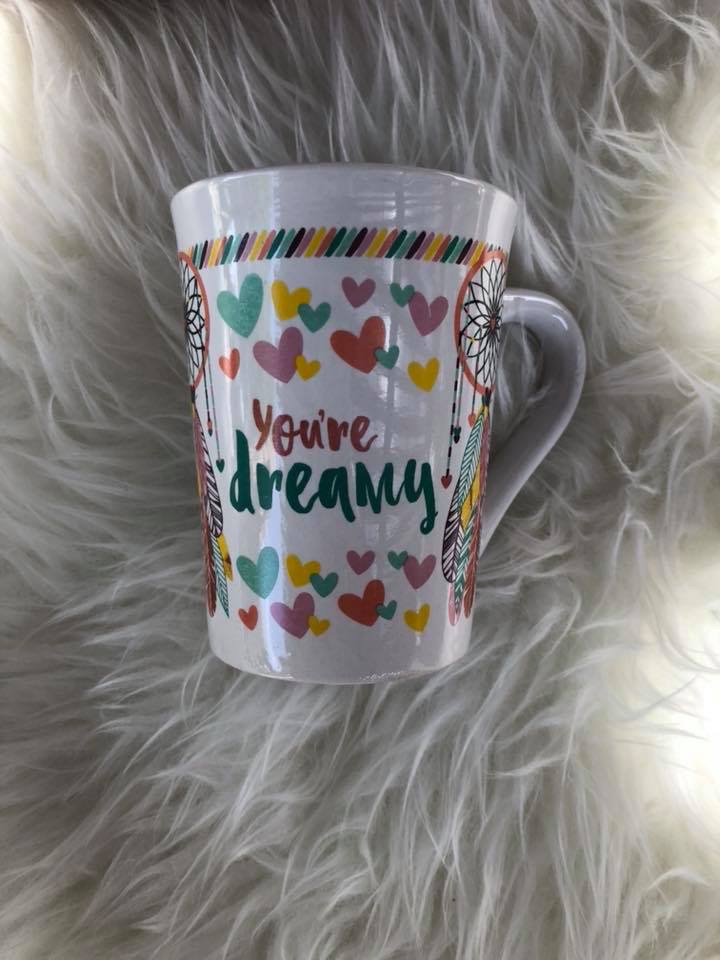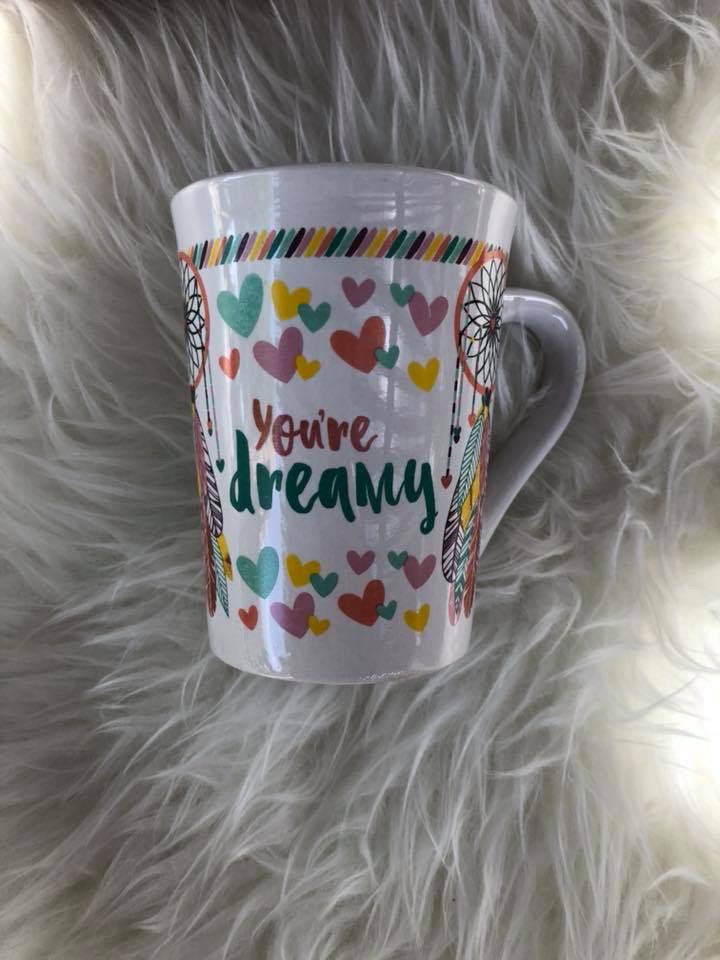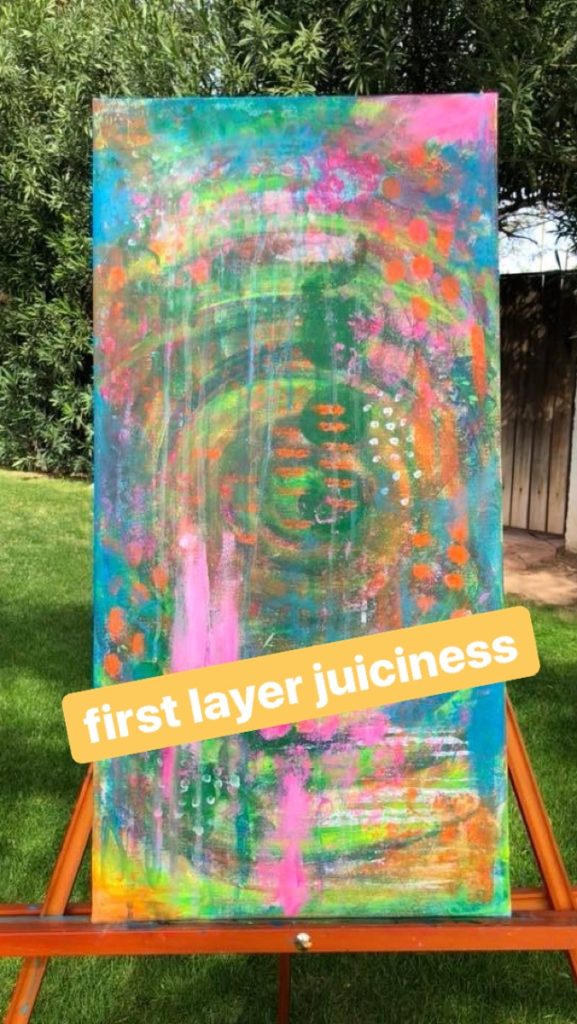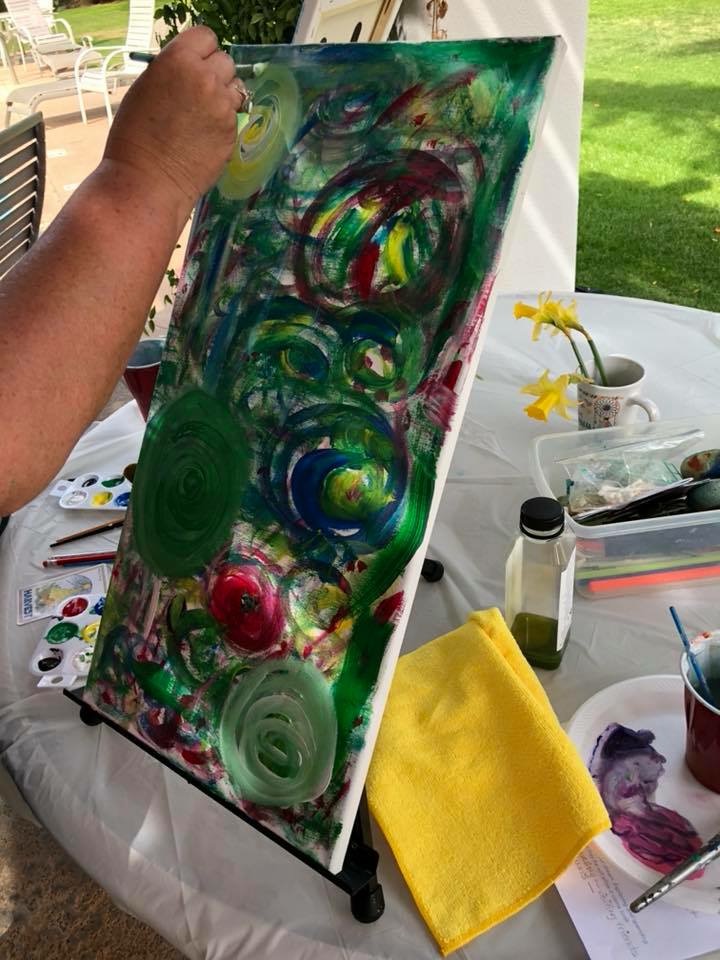 The Spiral is a sacred symbol that represents the journey and change of life as it unfolds; taking a labyrinth-like passage that leads to Source. The spiral symbol can represent the consciousness of nature beginning from its center expanding outwardly. Spirals have been linked to nature, the seasons, and the path of life: birth, growth, death and reincarnation.
Spirals are a powerful symbol to open the door to our biggest desires and summon them into being!
Creating with intention is more then painting a picture, it's painting through the lens of self discovery and possibility. It's listening to what shows up and how those colors and symbols can communicate to you. It's a journey into self.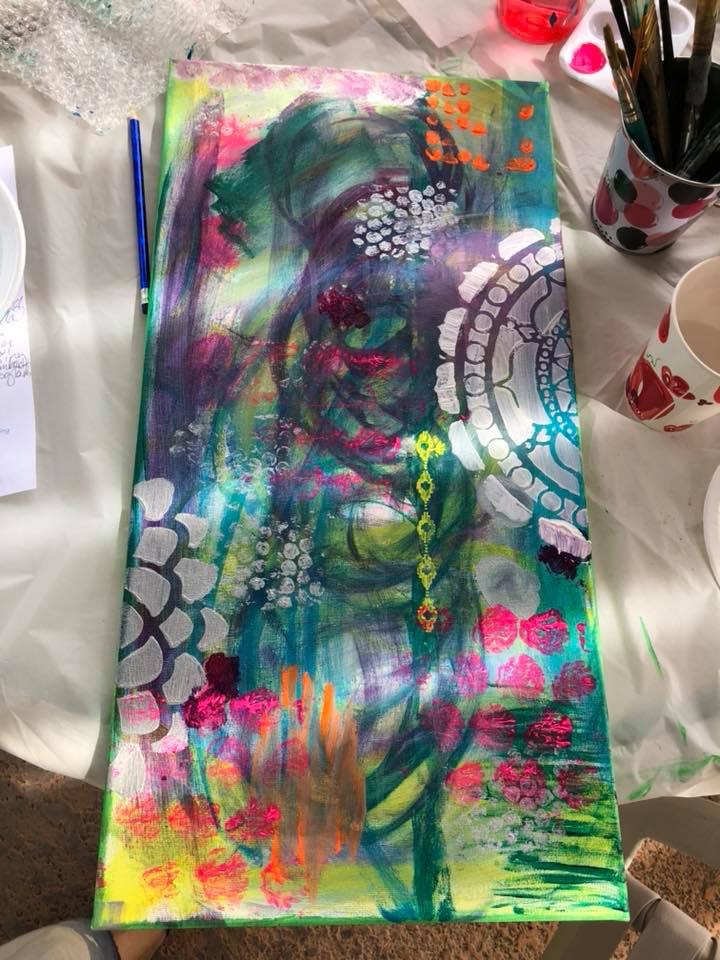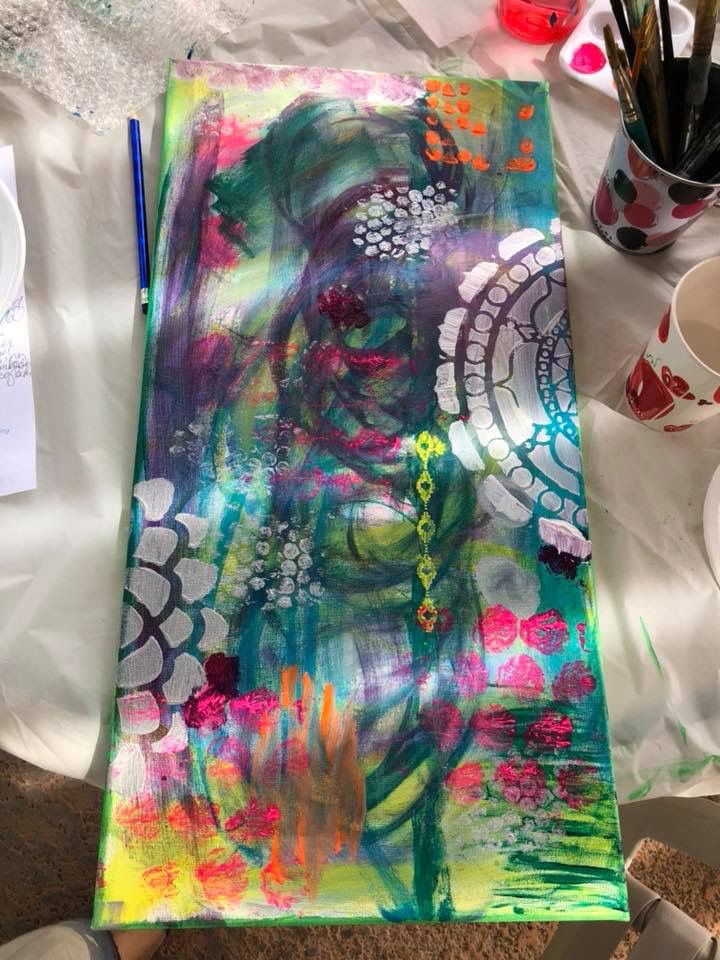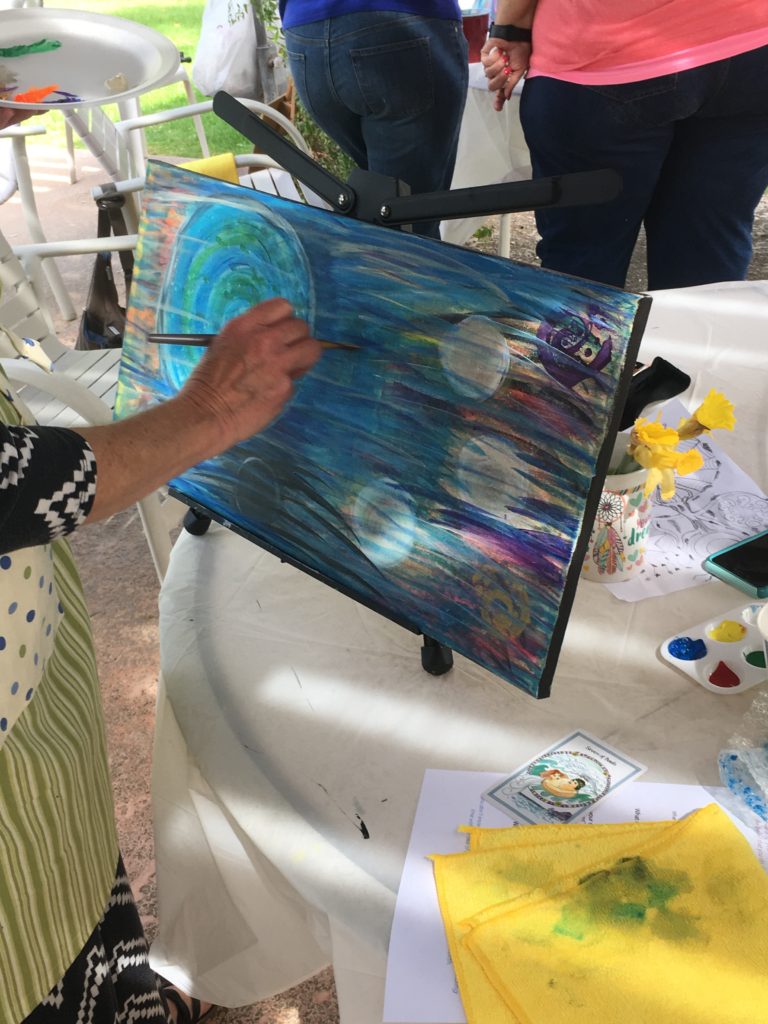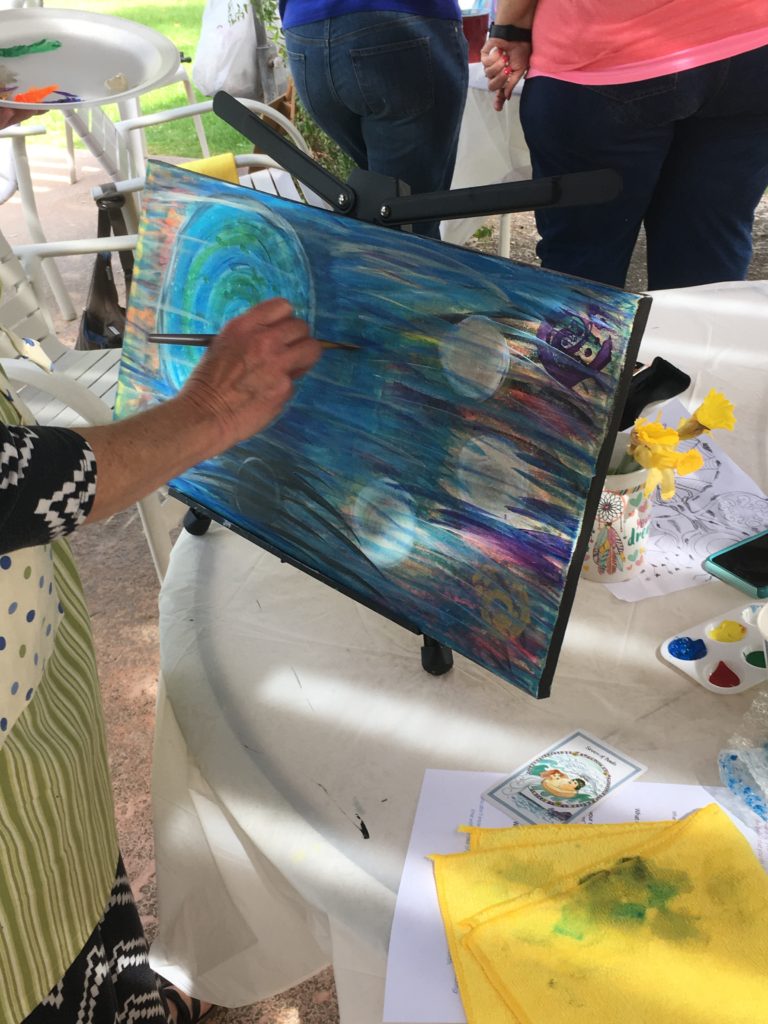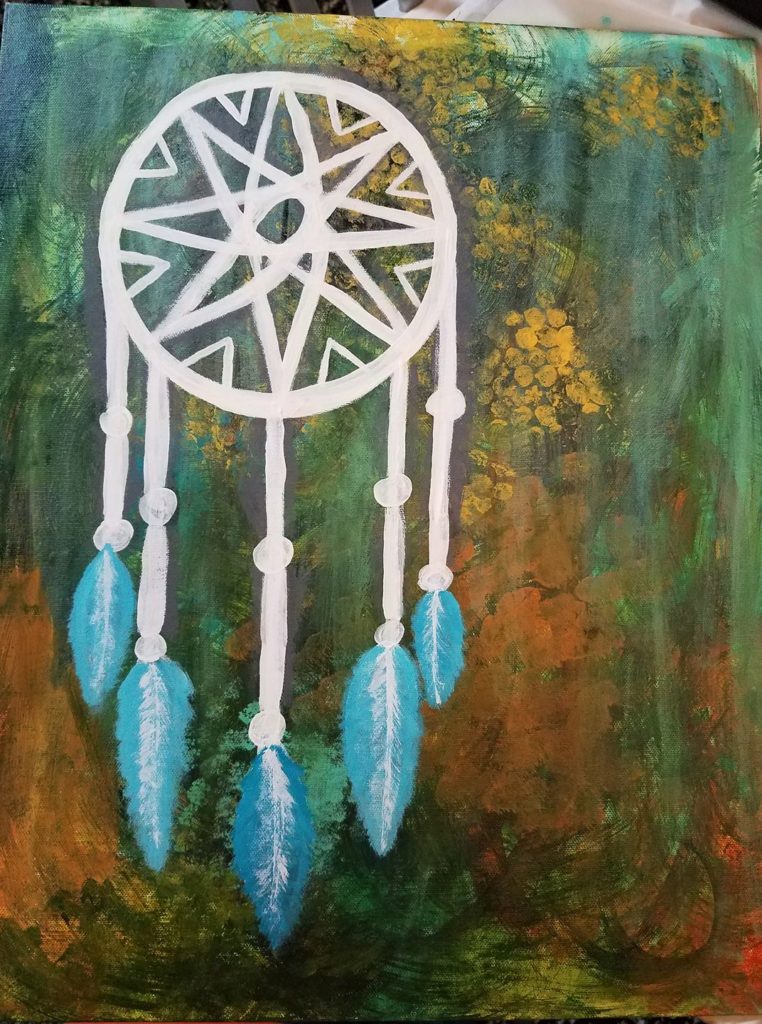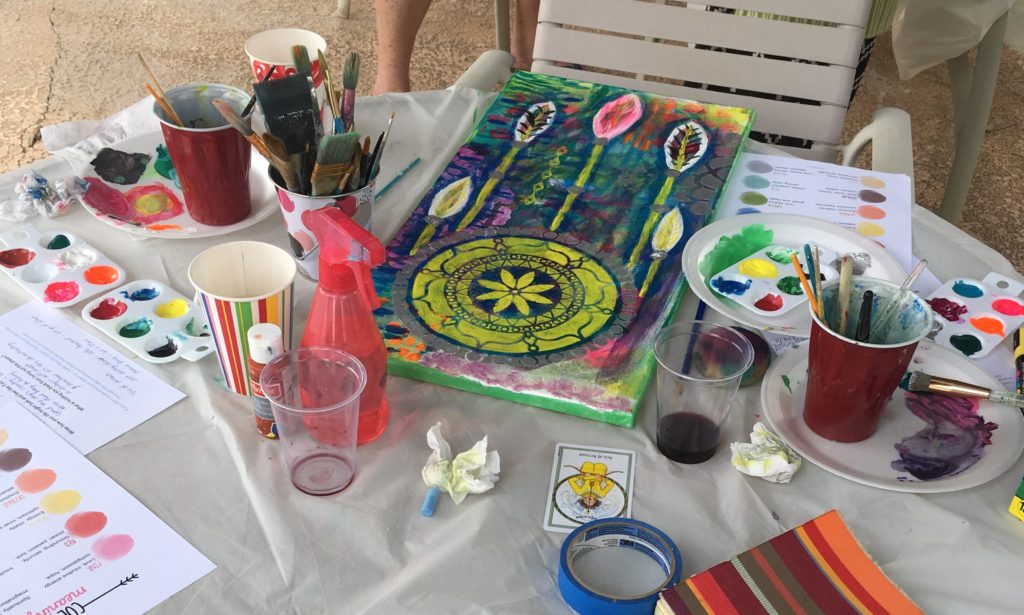 ---
The Dreamcatcher Circle is a nurturing online monthly membership community created by Kerry Burki where busy souls like you can slow down, tune in, discover just how powerful you are, & manifest your dreams. V
isit www.thedreamcatchercircle.com.