Free Printable: Make Your Own Gratitude Jar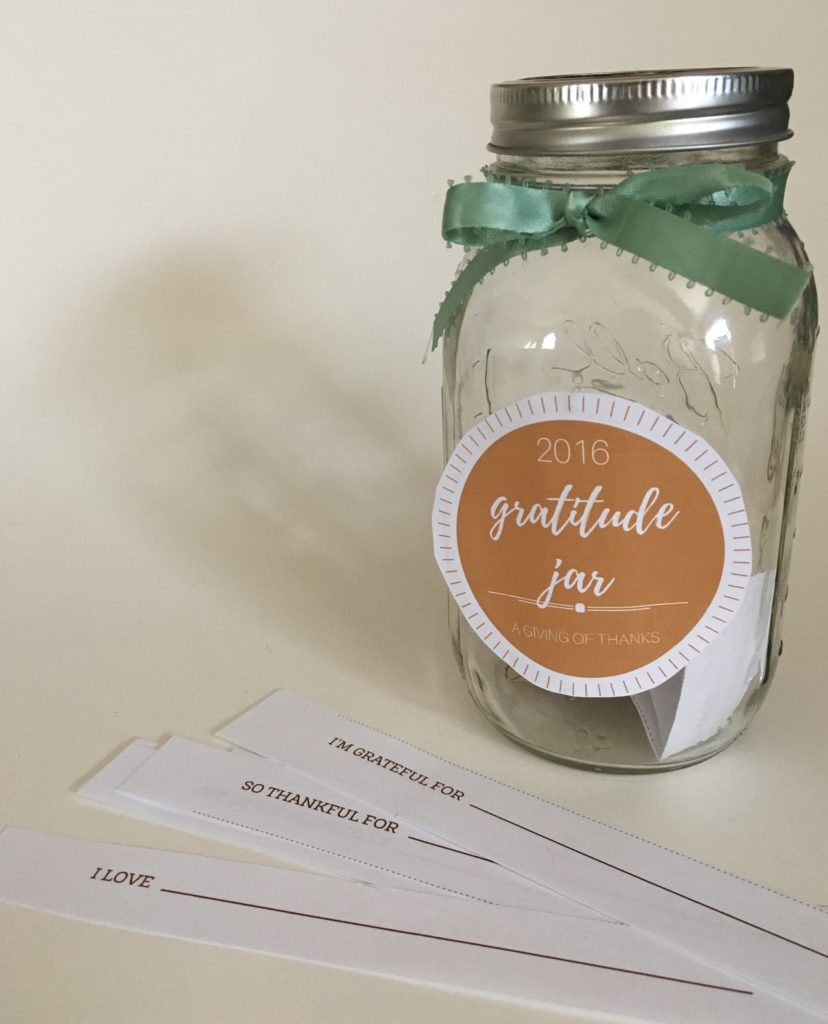 Several years ago I kept a gratitude journal that really helped me recognize all that I have to be thankful for. Today, I am sharing a variation on that idea that includes the whole family! I created a free printable to go along with a thankful family activity you are sure to love.
MATERIALS:
Jar, ribbon, tape or glue and this free printable.
For a meaningful Thanksgiving day activity, create this gratitude jar and read through your family's responses before of after Thanksgiving dinner.