Handmade Bracelet Bonanza
I have been an a bracelet making kick! I have new designs as well as restocked a few favorites in my shop.
First up are these new art deco + bohemian chic macrame bracelets.
I shared this jewelry tutorial on how to make this design and instantly feel in love with it that I had to make a collection of colors. Beautiful when layered together or with other bracelets. Made with high quality beading wire coated in nylon that will never fade, fray or chip.
Next up are these dainty, delicate modern bar bracelets.
Minimalist elegance on your wrist. Beautiful and simple alone and lots of fun when layered. I made a bunch of these to sell at a local shop and they sold out fast! So naturally, I whipped up a few more. This is the last batch for awhile as I need to replenish my supplies.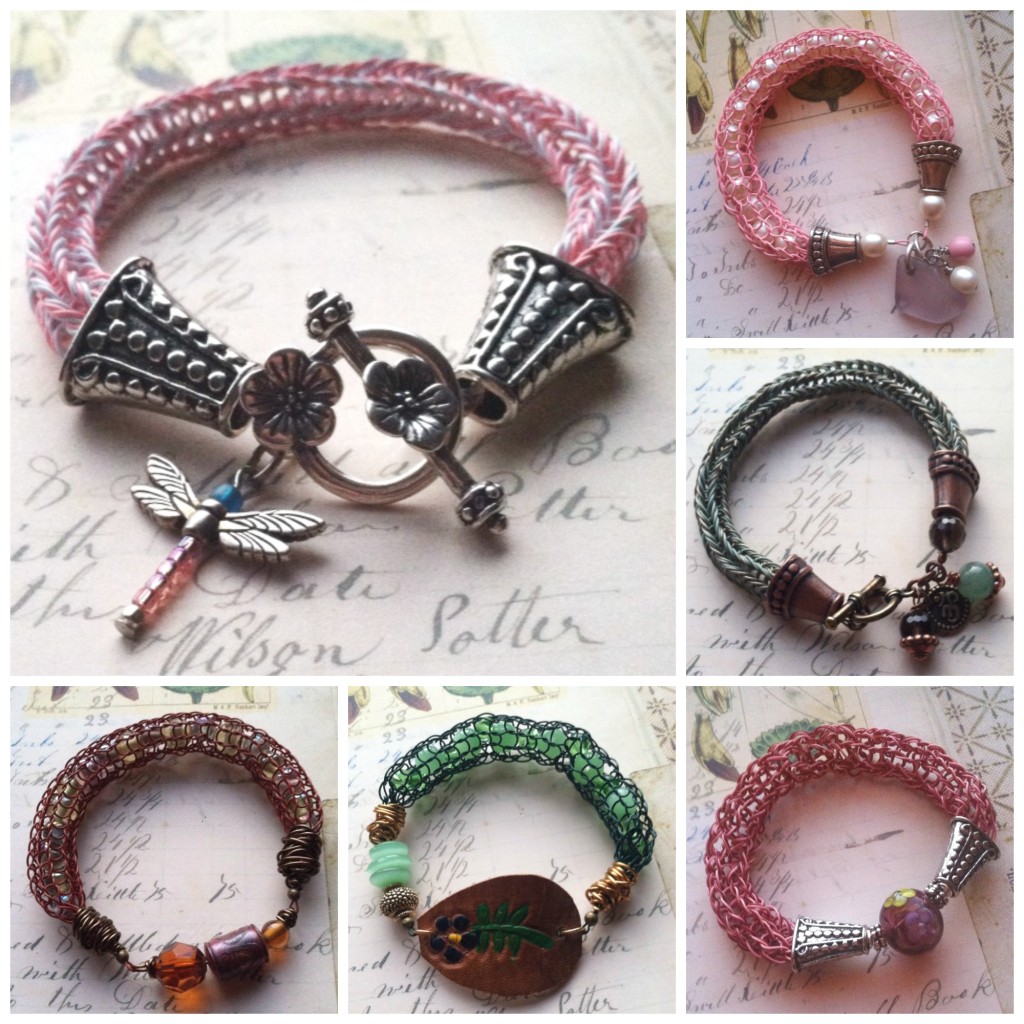 Last but not least I restocked these one-of-a-kind knitted bangle bracelet designs.
I hand knit the bracelet with high quality flexible beading wire and a knitting spool. These bracelets fit like a bangle and are for those of us who like a piece of jewelry that's bold, one-of-a-kind and makes a statement. Sizes and styles vary.
Shop Knitted Bangle Bracelets.