I was published in Belle Armoire Jewelry!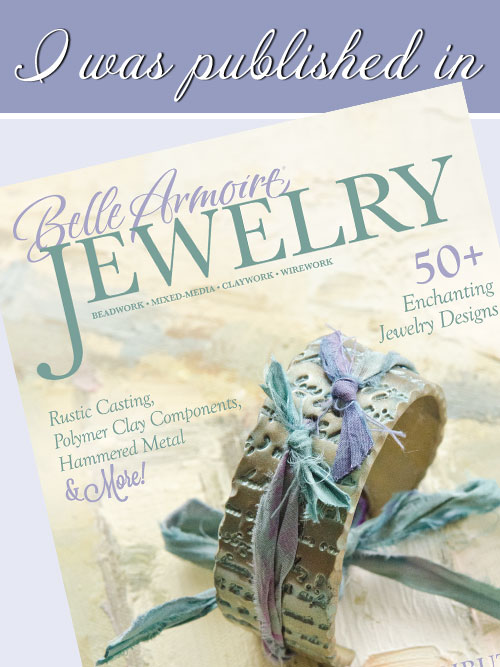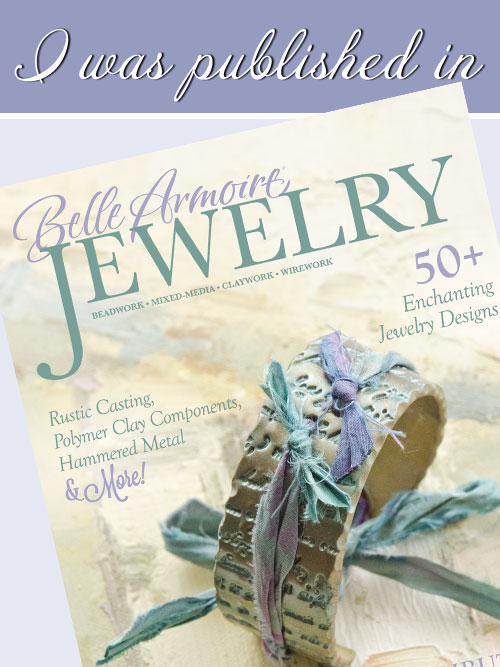 Thank you Belle Armoire Jewelry Magazine and editors Cynthia Levens and Natalie Way for selecting my macrame bracelet design to feature in the Autumn 2015 issue.  It is really exciting to be published and for it to be in of my favorite magazines, I'm ecstatic! Check out my published design tutorial in Belle Amoire Jewelry magazine on sale through November!
Luxe Macrame Bracelets
by Kristen Fagan
Belle Armoire Jewelry
Autumn 2015 Issue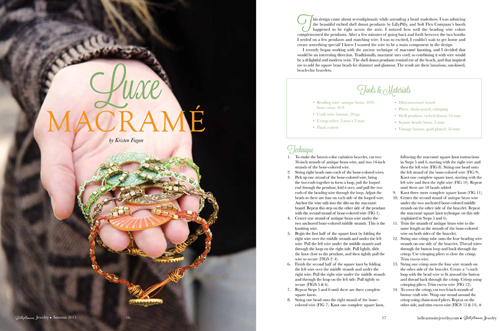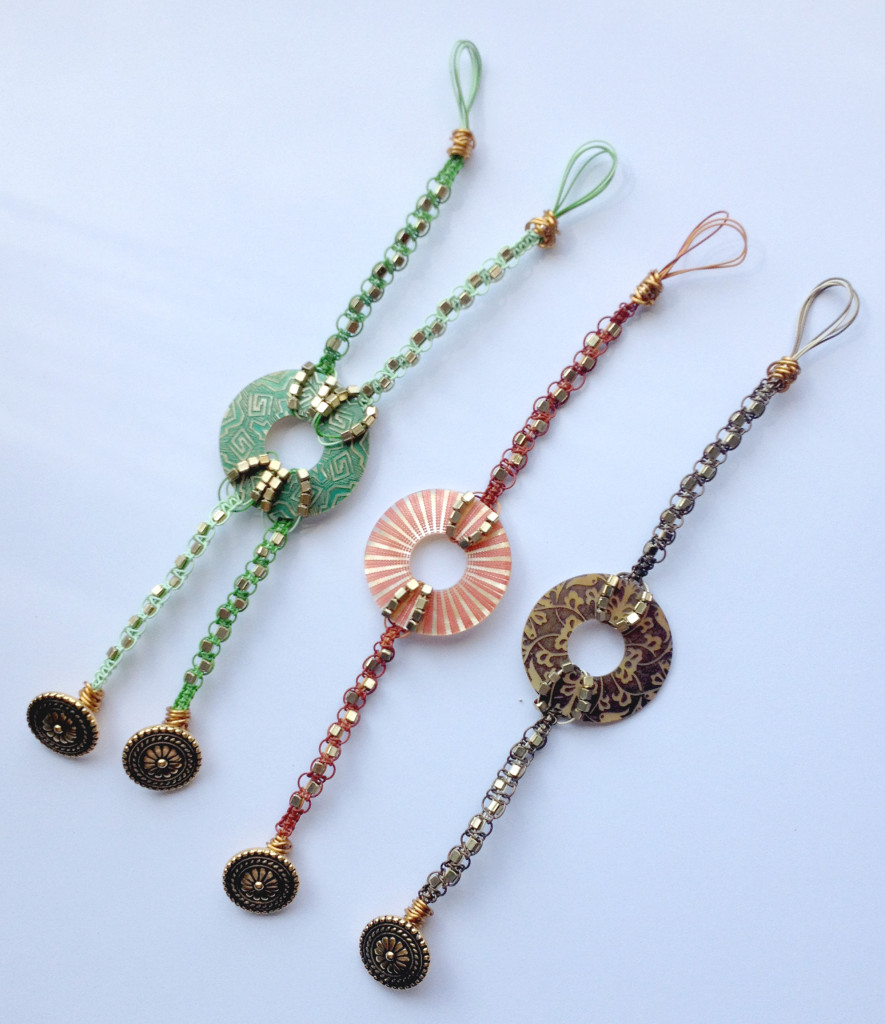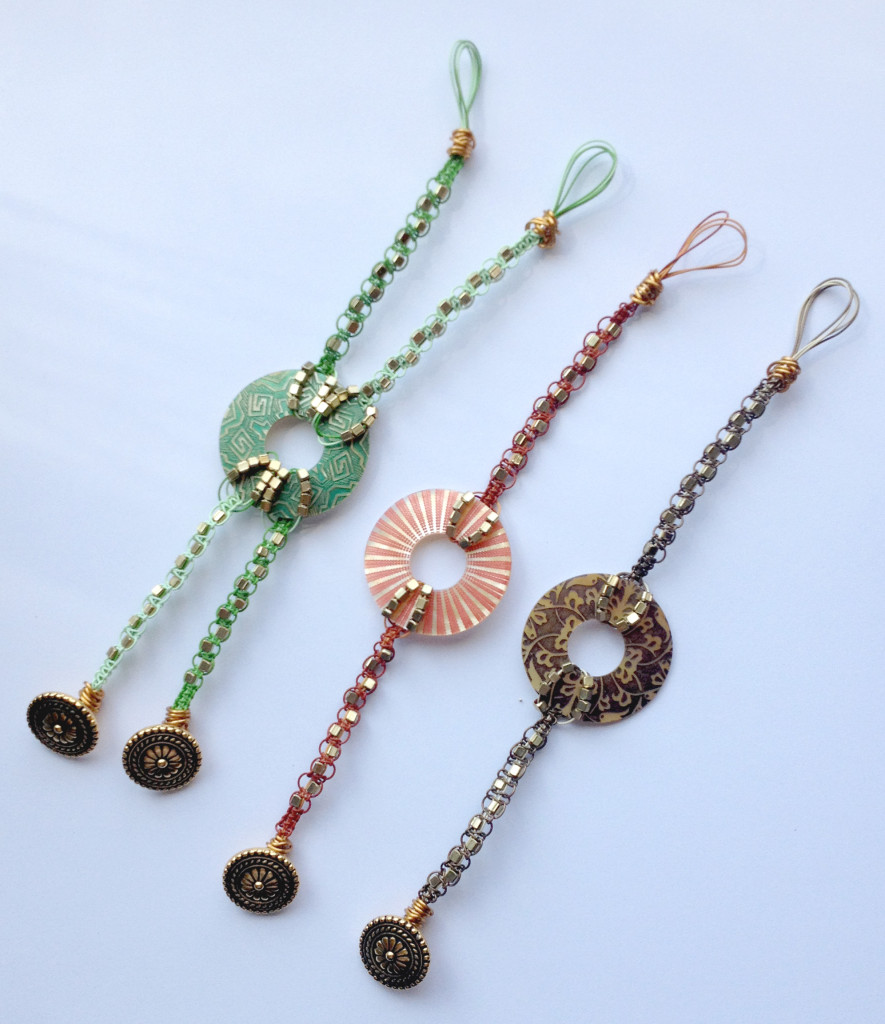 I adore the texture and shimmer in this design.
Soft Flex beading wire
colors complement the etched shell donut pendant by
Lillypilly Designs
perfectly. The gold cubes and button clasp add an elegant touch and the hand wrapped bronze wire crimp covers give the design the hand forged feel I love so much.
---
The autumn issue of
Belle Armoire Jewelry
features a must-see Designer Collection by the ICE Resin Queen Susan Lenart Kazmer. Learn how to create textured polymer clay jewelry, embossed pendants, and gorgeous metal manipulations, plus, you won't want to miss a tribute to turquoise stones. From winding wire in innovative ways to creating colorful clay collaboration bracelets to a pendant necklace that pays homage to leaves and nature, there is something for every jewelry artist to try their hand at. What an honor! I have been a lover of ICE Resin for years and it's so cool to be in a publication with the ICE Resin Queen! Pick up your copy at a bookstore or the
Stampington & Company website
and get full instructions on how to create my macrame bracelets on pages 16-19.