Index Card a Day – Week 1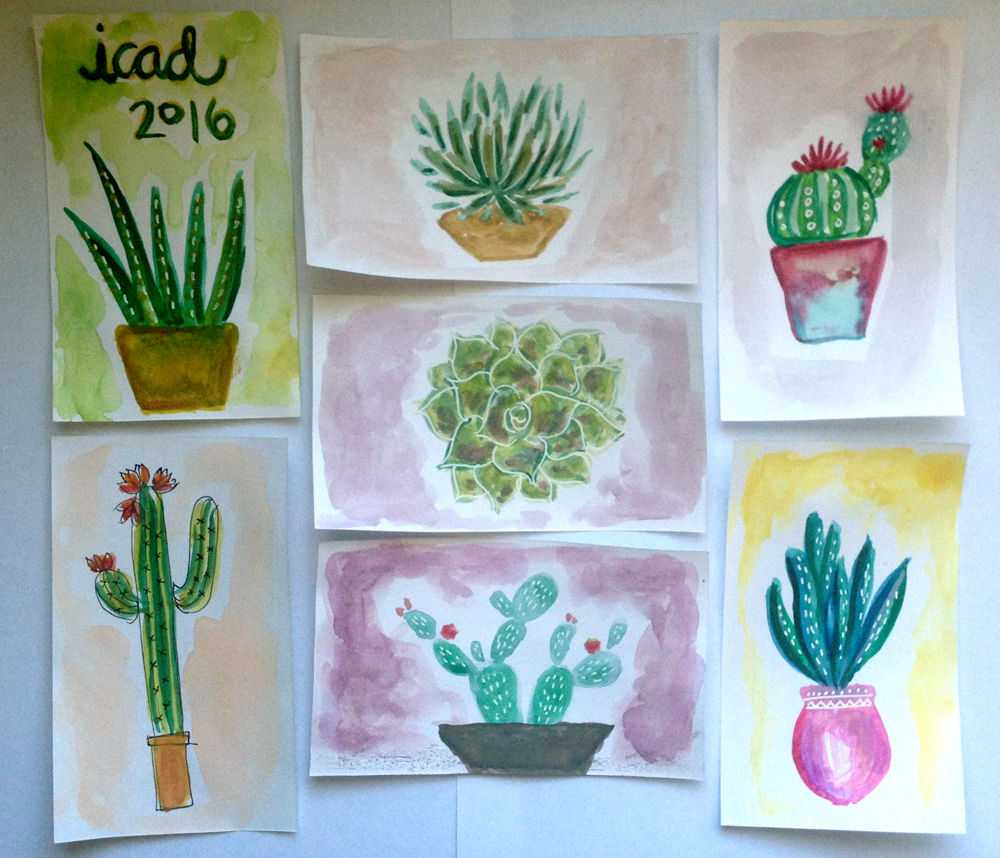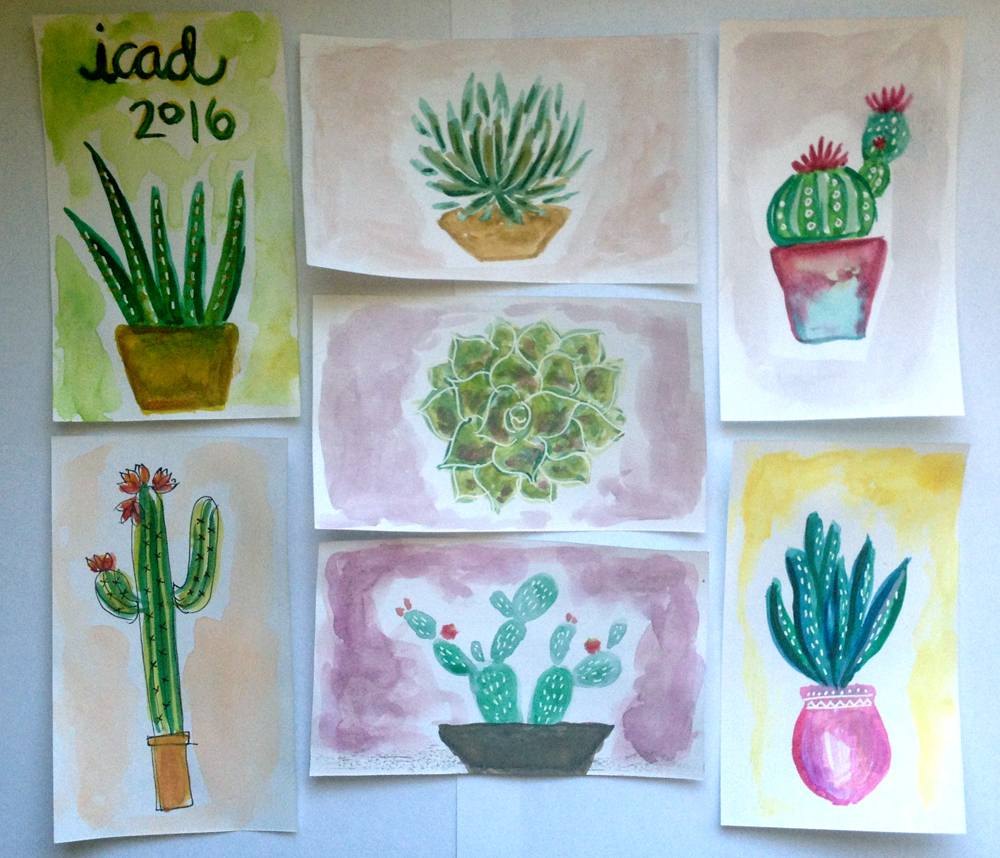 Thanks to my online friend Anika Starmer (aisforanika) who posted about Index-Card-a-Day on her instagram feed I joined the #icad2016 challenge. I'm a bit obsessed with Anika's #100daysofbotanika project as well.
I was craving a daily creative challenge to help stretch me in ways unplanned. I jumped on board when I saw Anika's post and then found myself hesitant to start on the first day. Do I need to spend my time on this? Is this a good use of my limited time each day to create, write and do all the things I already have to do? Should I create a theme, follow the prompts or just go with the flow each day? What materials should I use?
I almost said the heck with it. Then, I realized it's an index card. That's the beauty of it. It's simple and humble and I do not need to make it a big deal. I just need to give myself a few minutes each day and that's it. Just a few minutes and these little potted plants have grabbed a hold of my creative heart. They have helped me gain confidence with watercolors and are a challenge in simplicity. Plus, they are cute!
So, yes. I do need to spend my time on this.
Index-Card-a-Day is an annual creative challenge facilitated by Daisy Yellow Art, you can read all the details on her website here.