Index Card a Day – Week 2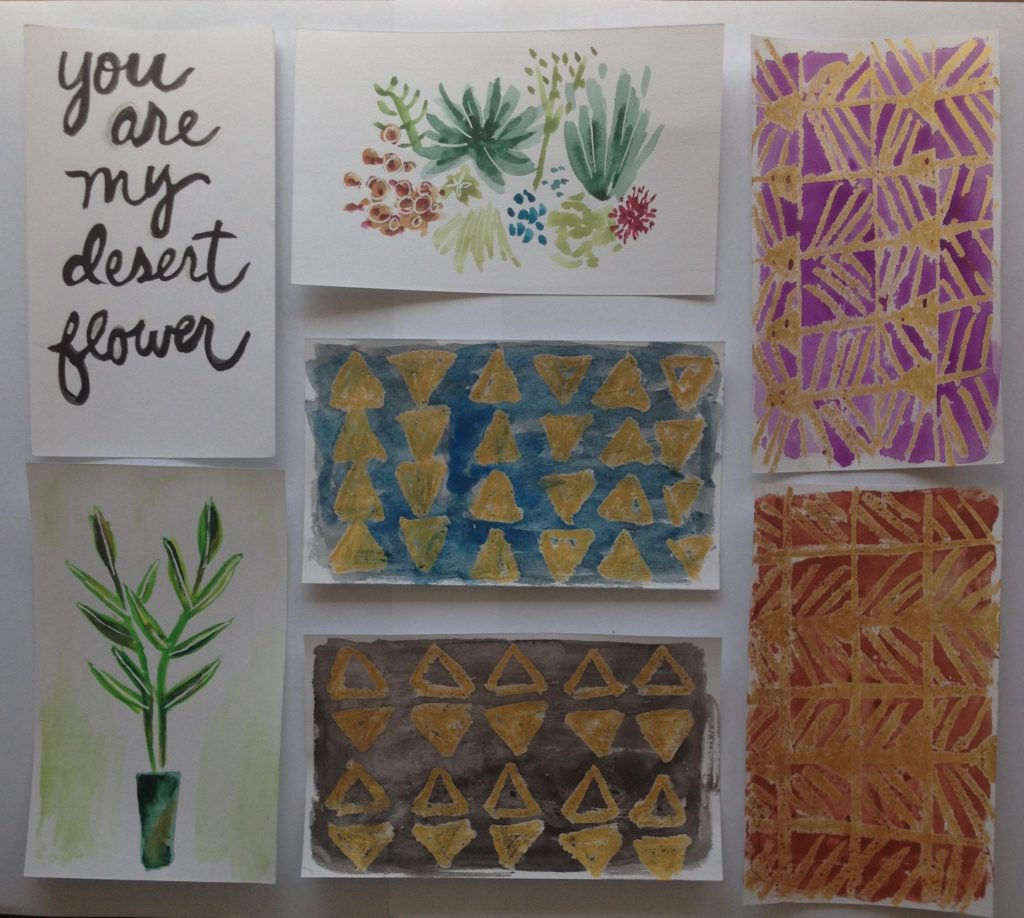 I love the sweet desert botanical watercolors I created the first week but, this week I totally switched it up half way through. I went to Hobby Lobby and came upon a set of metallic oil pastels on clearance, total score! I began playing with them and making patterns combining gold pastel with watercolor. I love the resist that happens with pastels and paint. My patterns are a bit messy but, it was so fun to play with new materials.
The beauty of daily practice is you never know how it will change and delight you.
Index-Card-a-Day is an annual creative challenge facilitated by Daisy Yellow Art, you can read all the details on her website here.
Save