KERRY Magazine Issue #2 is here!

KERRY issue #2 is here and I finally got around to devouring it all today. It's so juicy, so enlightening, so vulnerable and real. In the age where the truth is hard to see, accept this gift from Kerry Burki and friends and read the second edition of her magazine available at www.kerryburki.com.

I believe that if you read the magazine and do the exercises and worksheets you will create positive change in your life. ~ Kerry Burki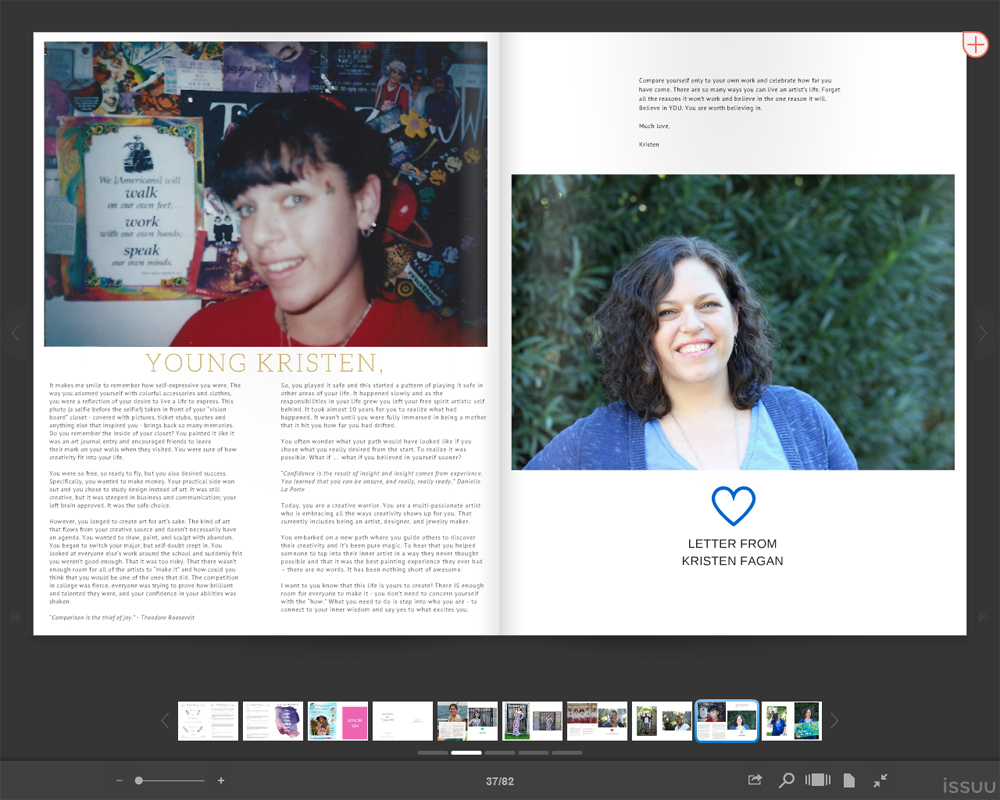 I am grateful to be a part of the "letters to your younger self" section. I encourage you to read all the letters and then spend some time writing your own. You may be surprised at how much you have to say and how healing it will be.