Tucson Gem and Mineral Show 2016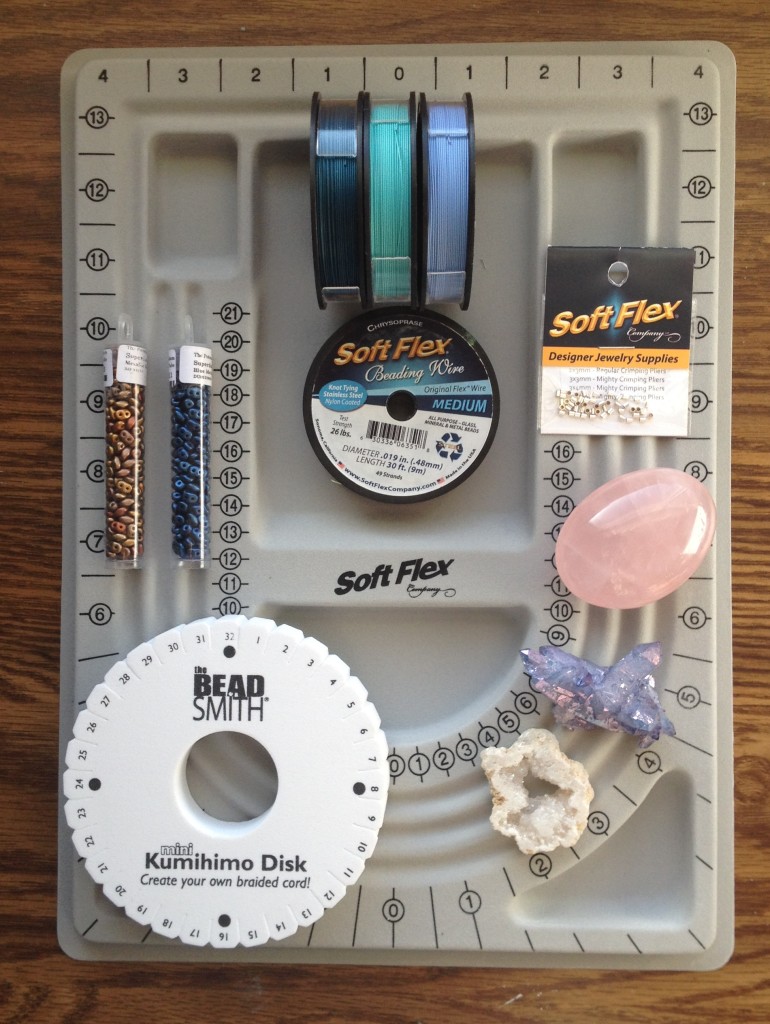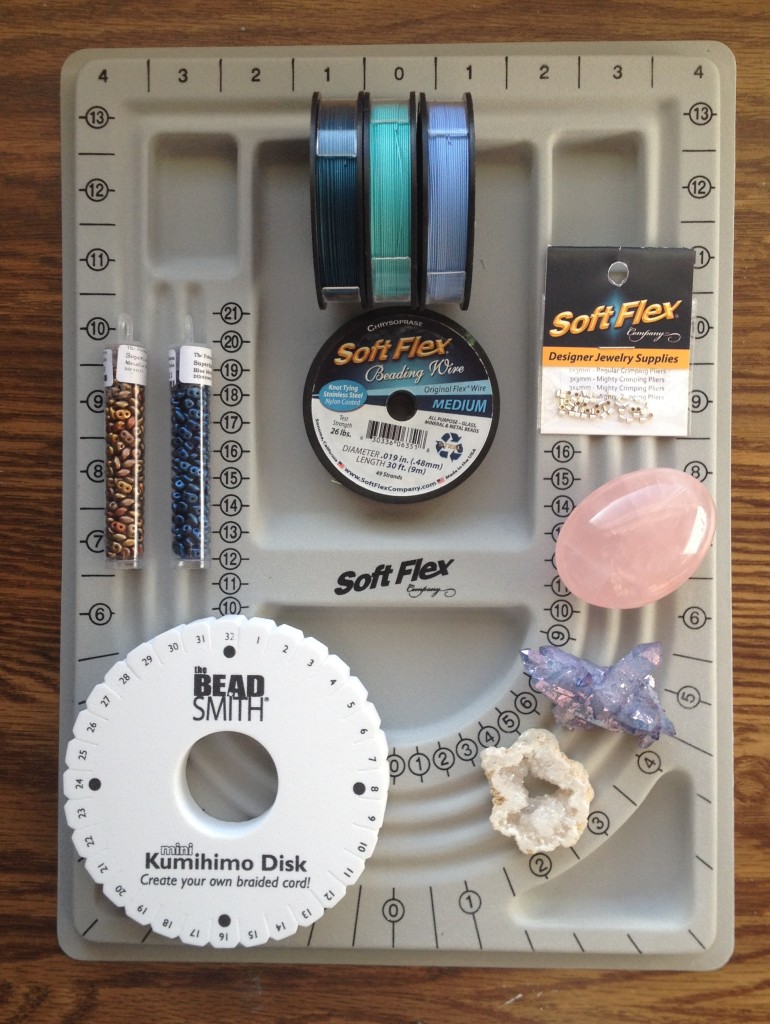 February buzzed along with excitement in my corner of the beading world. I can't believe it was a month ago that I was down in Tucson for the Tucson Gem, Mineral and Fossil Show. I was at the To Bead True Blue show for two days working with Soft Flex Company.
This an international gem, mineral and fossil showcase and it's mind-blowing how many vendors are crammed into every corner of Tucson. There isn't just "one show" there are many shows of varying types in convention halls, hotels, motels and parking lots around the city.
I have lost count as to how many times I have been there however, this is the first year I branched out and purchased some stones and I LOVE them. Since I go to work in Soft Flex Company's booth, you'll find me at the beading/jewelry making oriented shows which have a limited range of minerals and stones. I did manage to find a really pretty tanzanite aura quartz, a smooth rose quartz and a small geode slice that I plan to make into a pendant, all shown in the picture above.
Of course, I can't leave the Soft Flex booth without picking up some much needed jewelry making items. I grabbed a new bead board as mine has seen better days, 4 spools of medium .019 diameter colored Soft Flex beading wire, 2mm silver filled Soft Flex crimp tubes, double density round kumihimo disk and two tubes of superduo beads.
Speaking of superduo beads, I used these little two hole beads for a new jewelry tutorial design that was picked up by a national beading magazine! I'm in the process of writing out the instructions and working on a second color option. I'll share more about that when the magazine is due to come out!