3 Creative Questions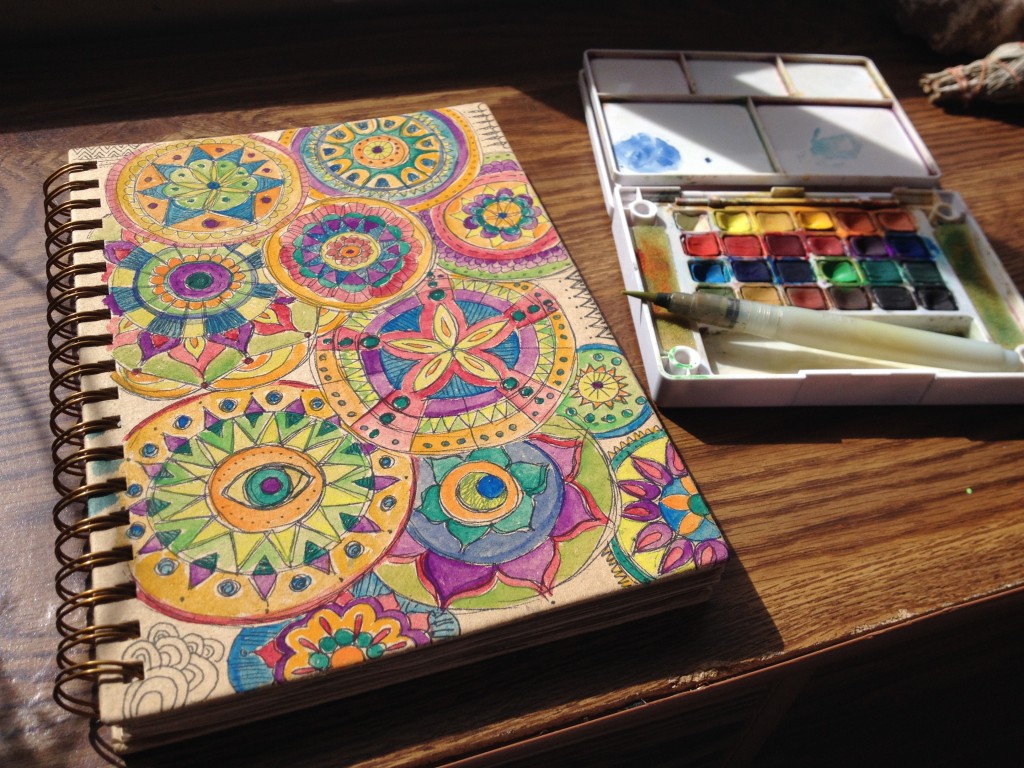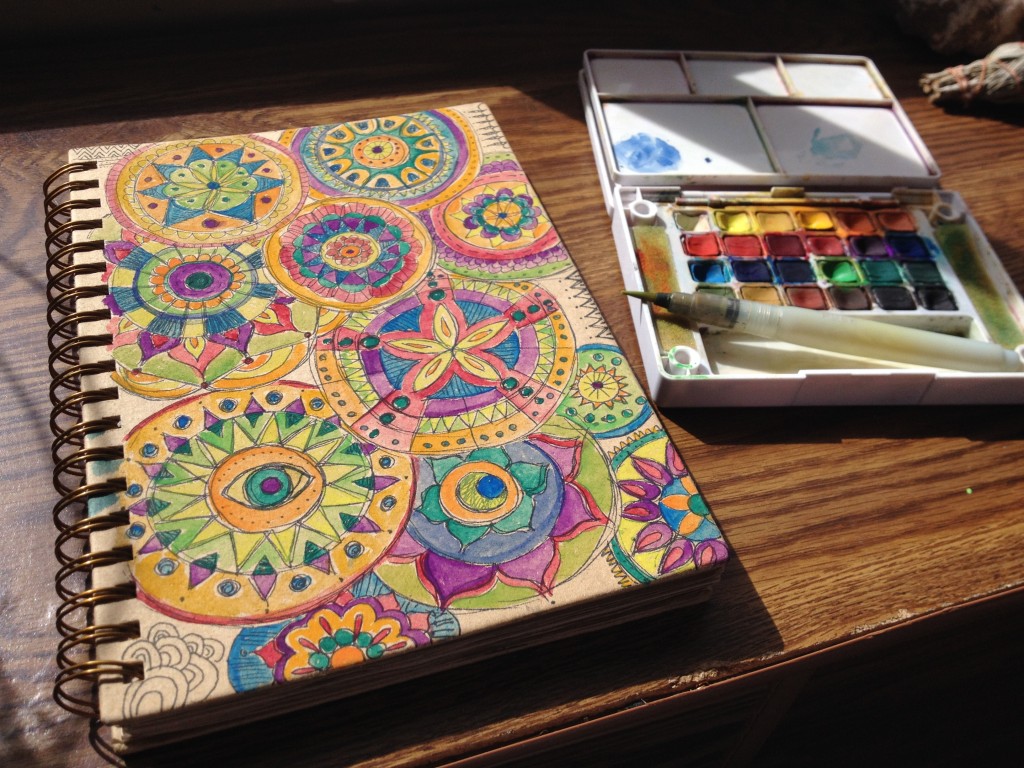 I'm answering 3 creative questions today!
1. What have I been working on?
oh, a variety of things!
my sketchbook: I have been trying to work in my sketchbook more. I have had the one shown above since 2010 and it's still not finished. I know that the practice is good for my soul and my art so, I'm challenging myself to work on it more often. After all these years I finally gave the cover a little art love.
wedding invitations: I wrapped up a luscious purple wedding invitation suite that I had been working on with a sweet couple for a few months.
new flower art: The most exhilarating project has been the process of working on three flower still life's and then completely painting over them in a style that is more reflective of me and my work. It was an amazingly freeing process and one that reminded me to "paint like you". I plan to photograph them this weekend.
custom kids art: I am in the beginning stages on a few custom art pieces that will hang in the bedrooms of two little boys.
2. Why do I create what I do?
I started years ago with the desire to share the creative things I was doing in my life with the world and to sell my creations. Though I still do that, my goal has changed. My journey to becoming an artist has had numerous starts and stops. My dream is paint and be a self sufficient artist supporting my family from my creative work. I do this to share myself through art, create custom pieces for important moments in one's life and to bring joy to the lives and sacred spaces of those that collect my art.
3. How does my creative process work?
I begin by choosing a subject I'd like to work with and gathering bits of inspiration. I may make a vision board and collect things that inspire me, I may sketch ideas, I may take pictures but, many times I just start painting and see where it leads. If I'm working on a custom piece I tend to sketch more and draw on the canvas before starting however, if I'm working on my own art, I'm much freer and enjoy letting the art unfold. I usually start with a general idea and layout in mind but, let myself get lost in creation and explore.