Brightening Up Our Living Room
I have been struggling to find a rug for a couple years now. Since I regularly change the artwork hanging in our living room, I felt like keeping it neutral would be best. However, as a family with two boys and a dog I have come to accept that a light beige rug is not the right fit for us. After two failed attempts at trying a light colored rug only to have it destroyed shortly after bringing it home, I decided I needed to change it up and add a pop of color. We checked out a clearance section of the furniture warehouse and ended up with this bold beauty! (Rug modeled by Hudson, he loves how soft it is).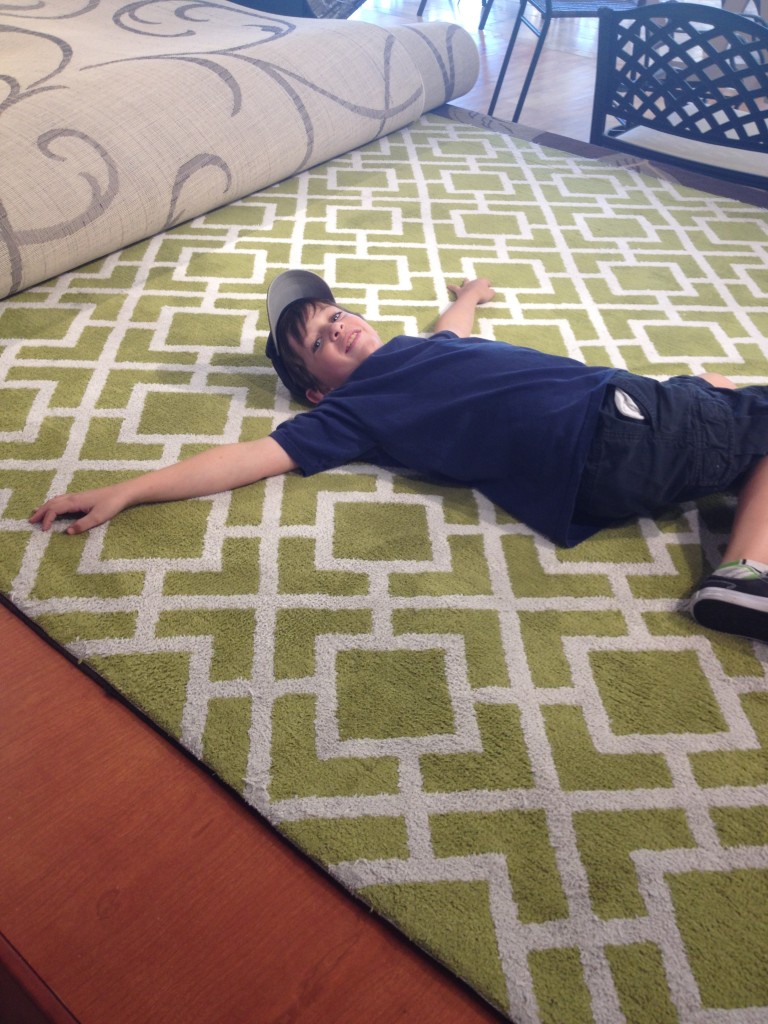 We took it home and right away I knew a DIY project in store for me. Our weathered coffee table was no longer a match and had seen netter days so, it was time for a facelift. (Below Ethan and Hudson are modeling the new rug with our current coffee table, notice Hudson is once again laying on it because it's so soft and Ethan was told to please remove his shoes right after I snapped the picture, haha)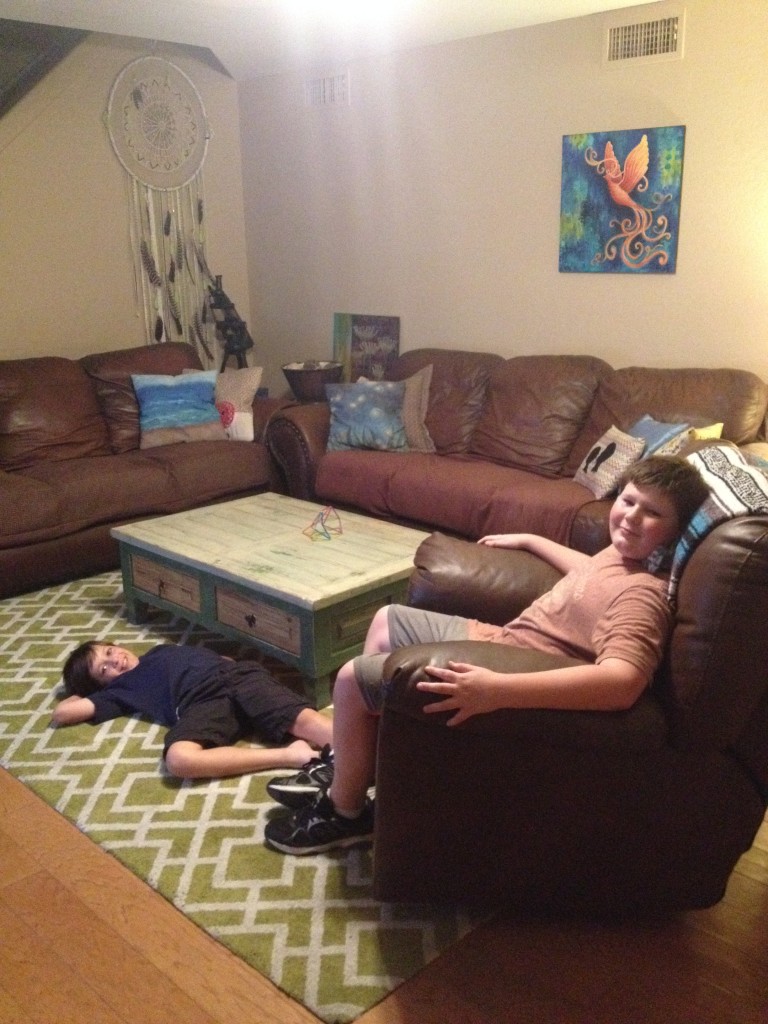 The sanding begins, and continues, and goes on some more. I had envisioned a natural wood top with white sides and natural drawers. Well this table top was stubborn and the previous two layers of paint just would not fully come off. After about 4-5 hours of sanding in the hot summer heat I threw in the towel and decided to paint the entire table white leaving just the drawers natural.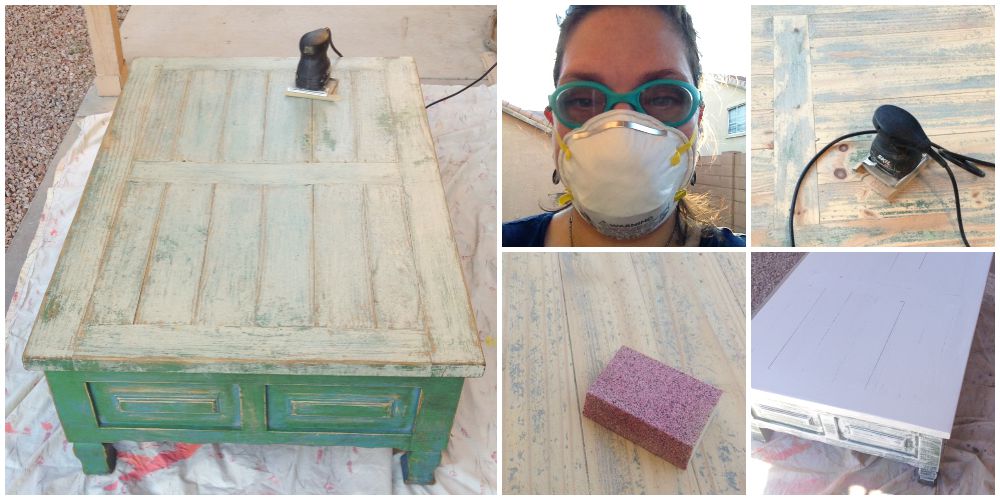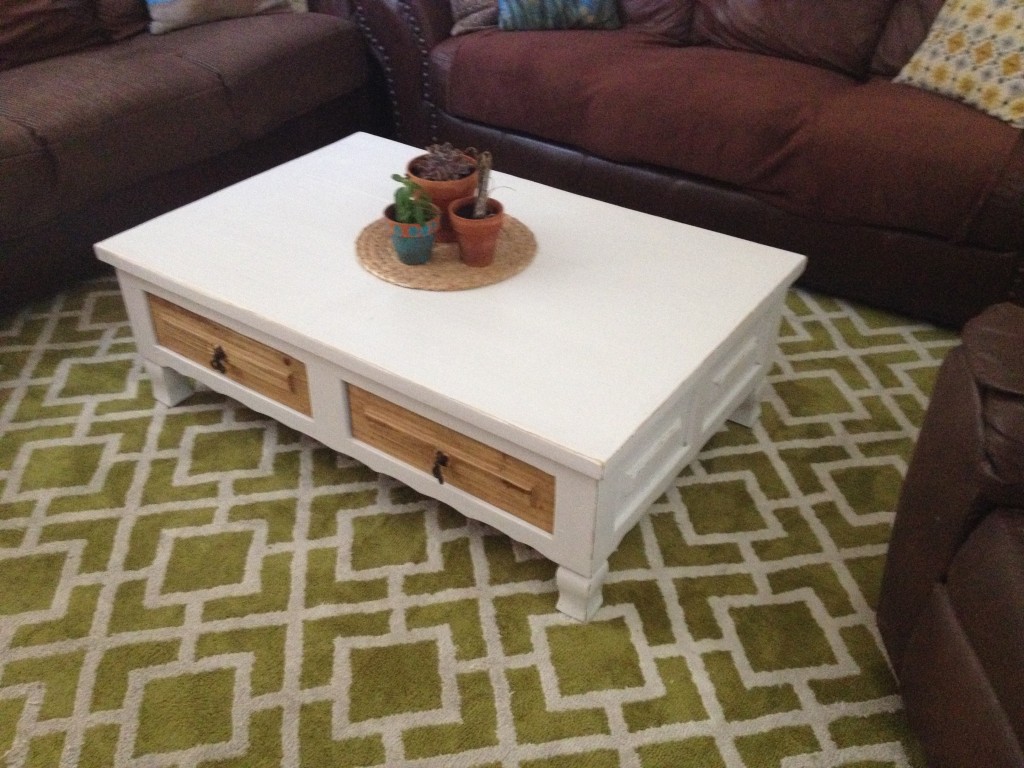 I was pretty unsure about a white coffee table. But the results turned beautifully! The new white table and bold rug transformed the whole feel of the room. It is now so much brighter, more lively and I love it so much. We keep the lights low and the window blinds barely open so, this room could be quite dark before. On a side note, this table has been in our home for about 14 years! It started out all natural, then blue/green, then white top and green sides and now white! One of the many reasons I love wood furniture is that it can be transformed again and again. I think the simple updates made a huge difference. Total cost for the rug and paint for this transformation was just $120. Now, I'm thinking I need a few more new pillows! So, what do you think?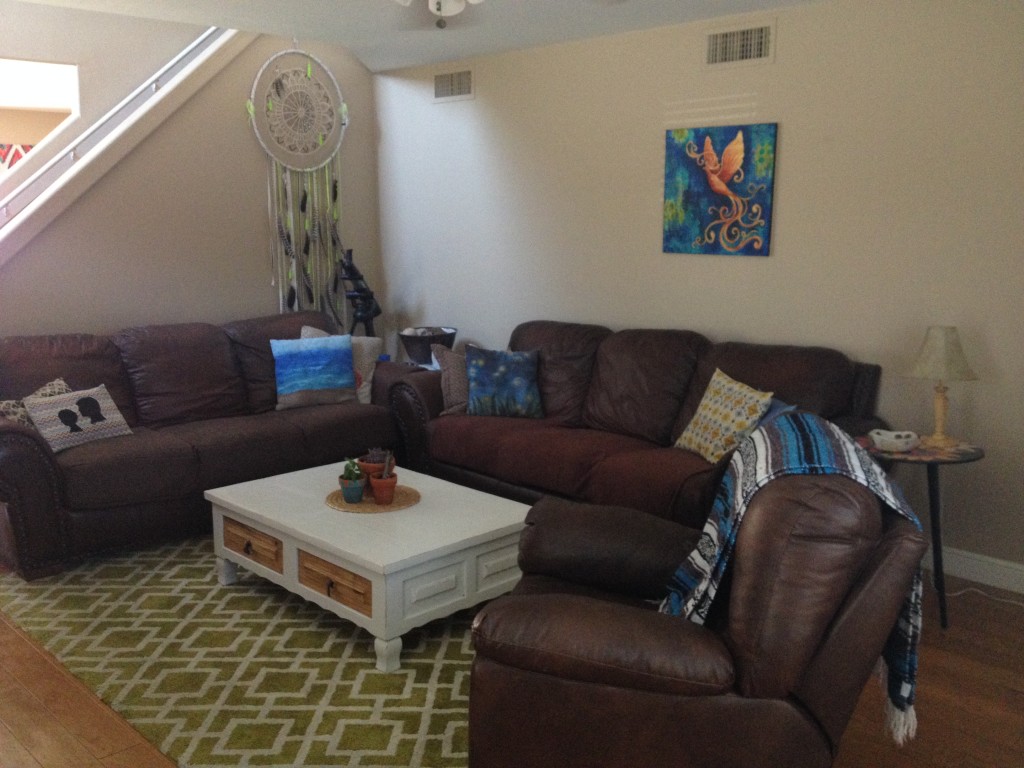 Artist creations: Silhouette Pillow of my kids made custom by Desert Baby, Dreamcatcher by Rachael Rice Art, Beach art pillow and Fireflies art pillow available in my Etsy shop, Phoenix painting by me.