Catching Dreams, An Intentional Art Workshop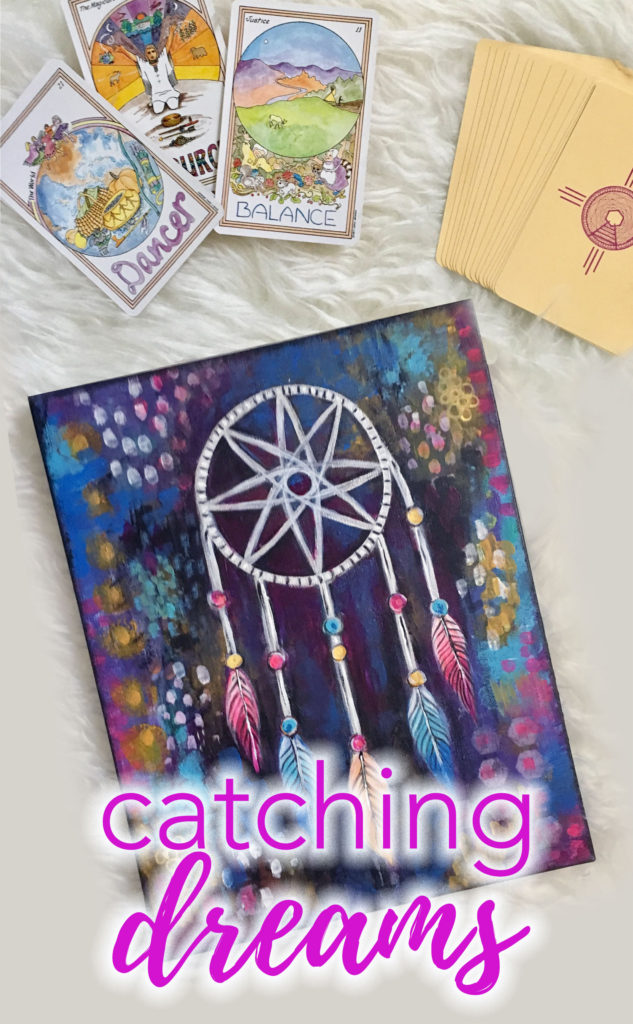 Catching Dreams is an intentional creative workshop. For this workshop, I am teaming up with intuitive life coach Kerry Burki to help you tune into your dreams, your desires, and your intuition. Kerry will guide you on a meditation journey and mini-oracle card reading beforehand to help you get clear on your dreams and what might be blocking your access to them and Kristen will guide you to create your own dreamcatcher artwork that will hold magical power for your journey ahead.
The new moon is the beginning of the lunar cycle and is a rebirth and regeneration of energy.
It is a more restful and calming energy though and becomes more active towards the full moon. This is a good time to explore new projects and goals and dreams you wish to see through.
Some believe feathers hanging from a dreamcatcher are a soft ladder for good vibes to glide down.
Through getting clear on your desires and the creation of your dreamcatcher artwork during the new moon, you will attract those good vibes and have a visual reminder of those big, beautiful dreams of yours! Create art as a mindful practice and bring your intention for the coming months into visual form.
Heart full of moonlight
Soul full of dreams
Catching Dreams Workshop Details:
October 1, 2016
Lively Mind Art Studio
3232 N 16th St.
Phoenix, Arizona
1 pm – 4 pm
$65/person
Bring a pen and paper or journal.
Have a dream in mind that you are working towards or want to explore.
No experience needed.
All supplies included.
Bring your favorite beverage (BYOB).
Light snacks provided.
Wear clothes you don't mind getting paint on.
*** Limited to 10 Dreamers.***
Save
Save