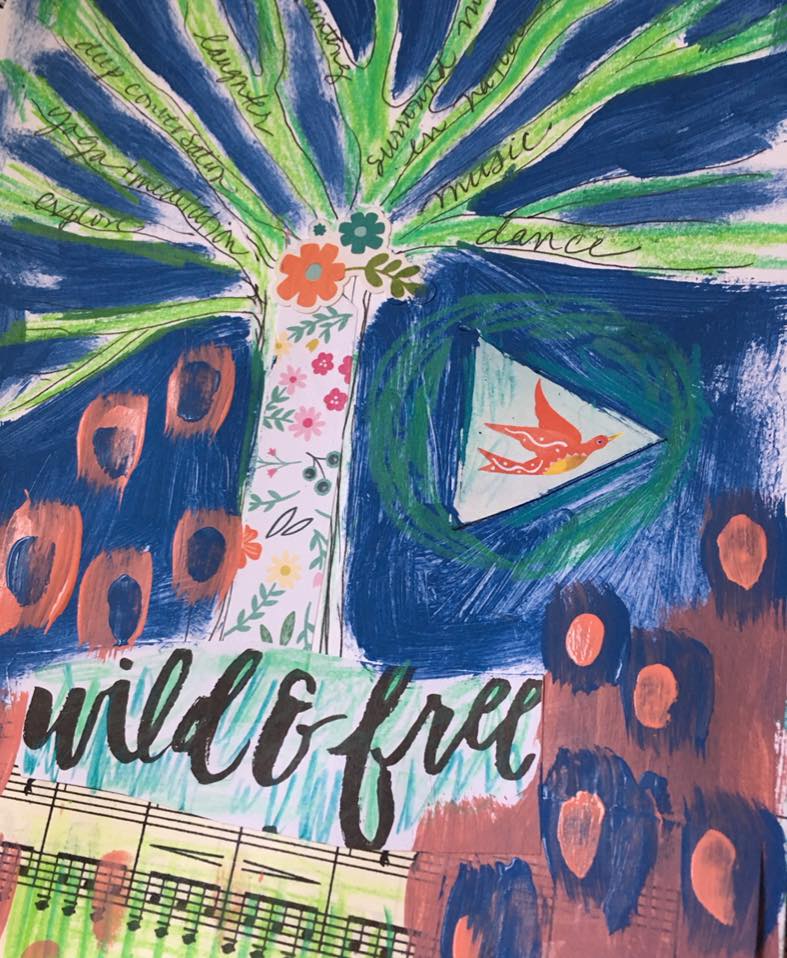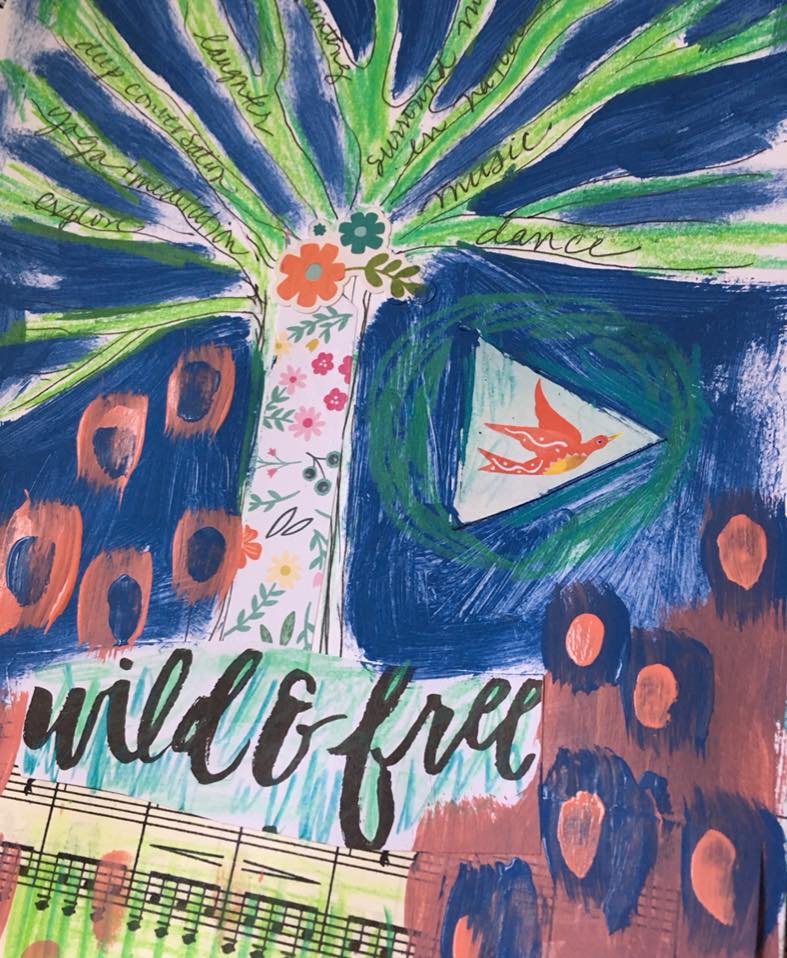 "We are on a journey not to be perfect, but to be whole."  ~ Eileen Anglin
Self-expression brings forth insight, a greater sense of peace, and most of all joy.  Even when the painting itself turns out less than desirable, there's something about the simple act of creating that nourishes your soul. Meditation is a great companion to self-expression as it helps quiet your mind so, that you became more present in the art making from a process point of view, letting go of being results driven.
Today, I worked on the art journal prompt for this months Meditate & Create art workshop at Alis Living Lifestyle Boutique in Scottsdale.
As nature begins to signal a change in the seasons, we'll be focusing on gaining clarity; clarity around our authentic selves, and clarity around our heart's desires as we prepare ourselves to embrace the changes we want to see in our lives.
Mediate & Create with Janet of In Her Peace and I are designed to reconnect you to your intuition through guided visualization, honest free writing and spontaneous art making so that you can see, process, and heal your emotions, and access your fullest creative clarity.
Our evenings begin with a short introduction, a meditation journey where you will enjoy deep relaxation and an opening of your imagination in preparation for your intuitive art journaling experience where you can express your feelings and desires through painting, collage, drawing, and/or writing in your art journal – a safe, personal space all your own. This practice will inspire your sacred heart and enhance the meditative vibrations through creativity.
Meditate & Create will encourage you to quiet your mind, to welcome creativity with ease, and to connect with like minded people that will rejuvenate your souls. This experience is not about being perfect. This is about being free to create! No drawing, painting or meditation experience necessary.
To see the schedule of classes and register, visit https://alisliving.com/collections/workshops-and-classes/art-classes
Save
Save
Save
Save