Mandala Magic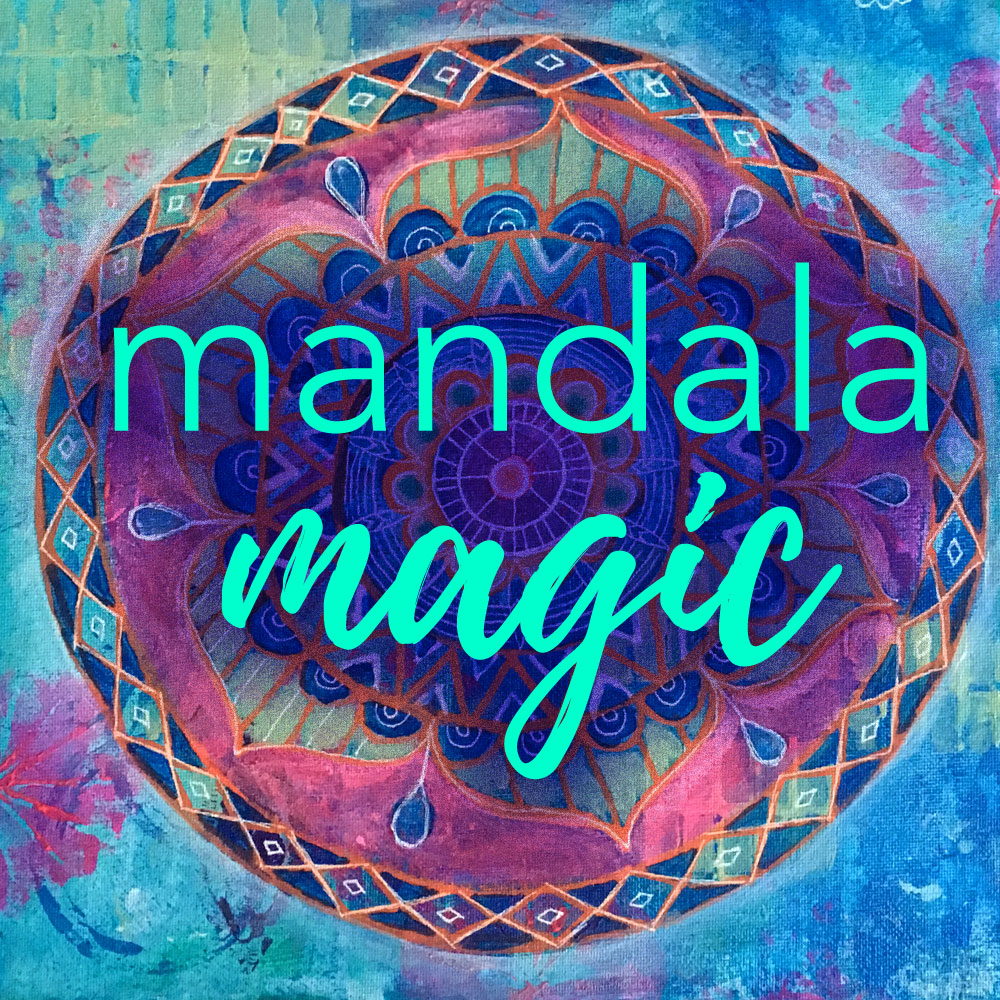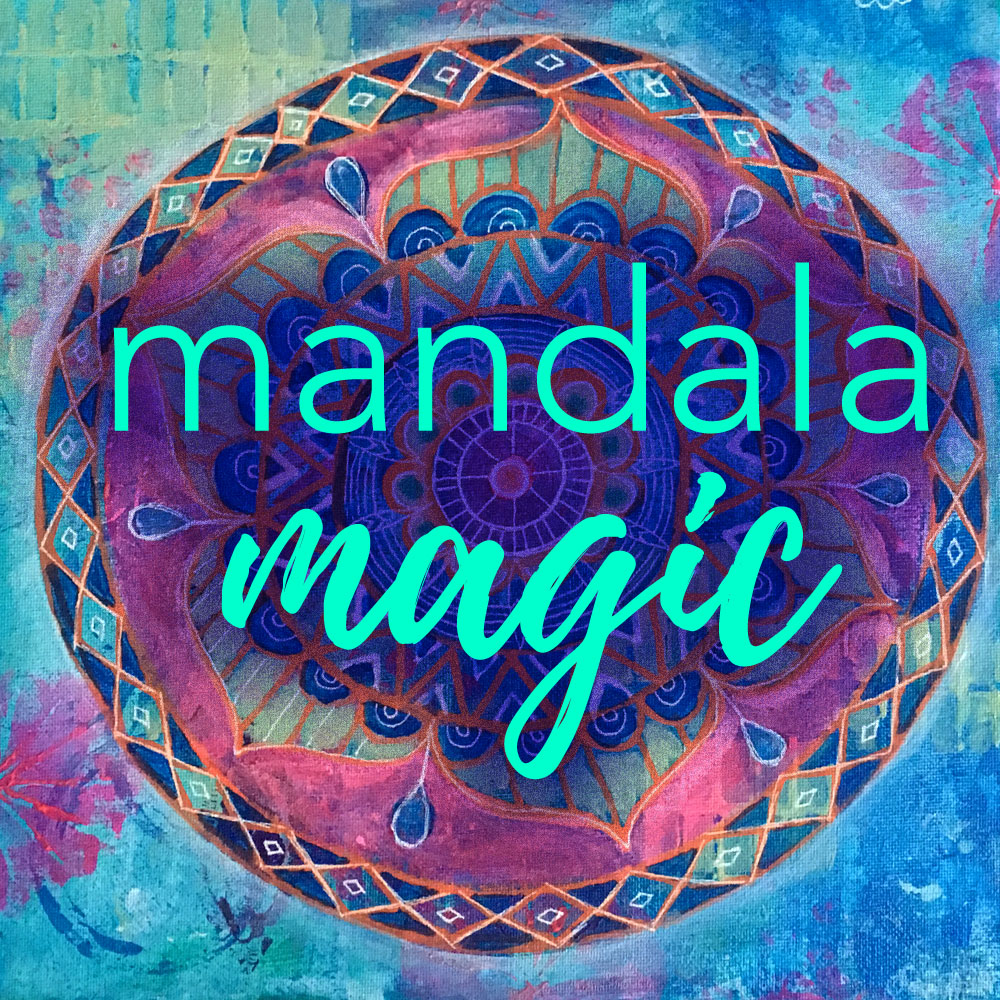 Mandala Magic at Lively Mind Art Studio
I'm happy to announce a new offering at Lively Mind Art Studio this Saturday, September 17th – Mandala Magic. Create and explore the magical art of mandalas in a fun and nurturing environment.
In this workshop, you will create beautiful layered backgrounds with acrylic paint on canvas and add your own expressive mandala art. We will explore how to draw a freestyle mandala and create a collaborative design on paper before taking it to the canvas.
Even if you do not have a creative bone in your body, you can do this!
What is a mandala?
A mandala is a circular form with all kinds of shapes and symbols emerging from the center. Mandala art has been used throughout the world for self-expression, spiritual transformation, and personal growth. Mandalas are one of my favorite ways to get lost in process of creating.
Circles are very powerful symbols throughout nature, art and the world around us. They symbolize "wholeness, continuity, connection, unity, harmony and the cycle of life."
Mandala Magic Class Details:
DATE CHANGE/RESCHEDULED
October 15, 2016
Lively Mind Art Studio
3232 N 16th St.
Phoenix, Arizona
6:30 pm – 9 pm
$45/person
Please register in advance.
No experience needed.
All supplies included.
Bring your favorite beverage (BYOB).
Light snacks provided.
Wear clothes you don't mind getting paint on.
*** Limited to 10 creative souls.***
Below are a few mandala paintings from past classes.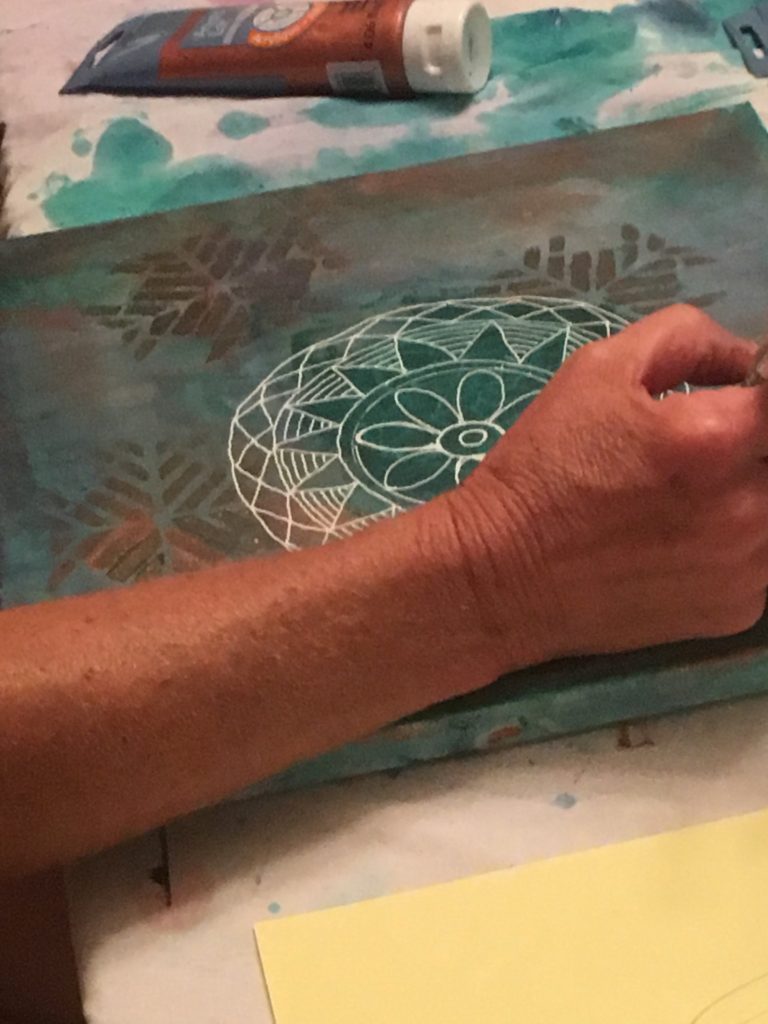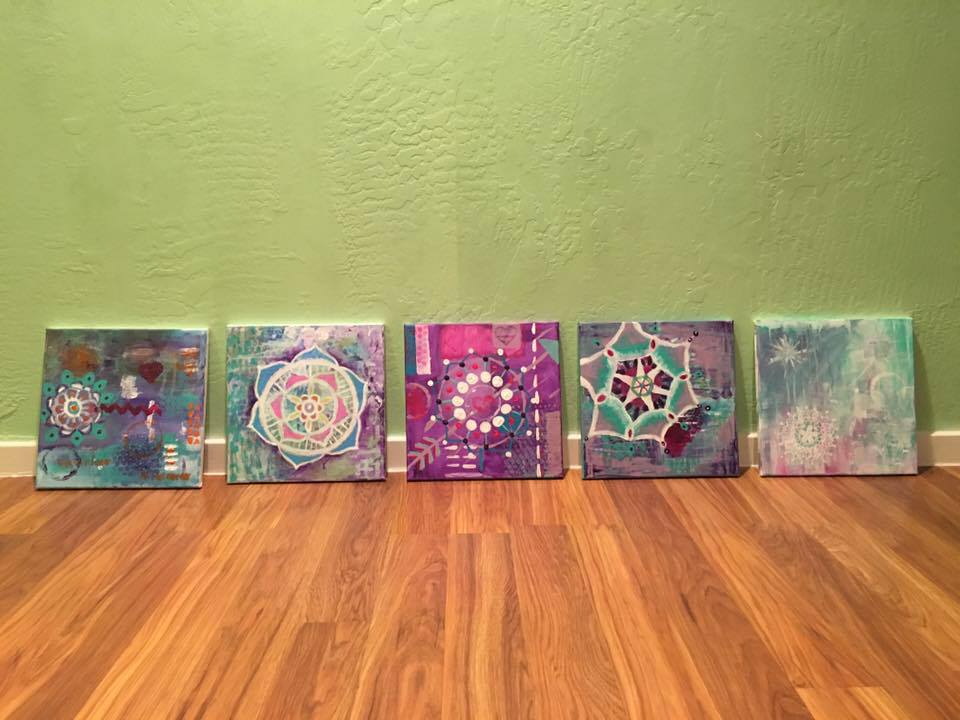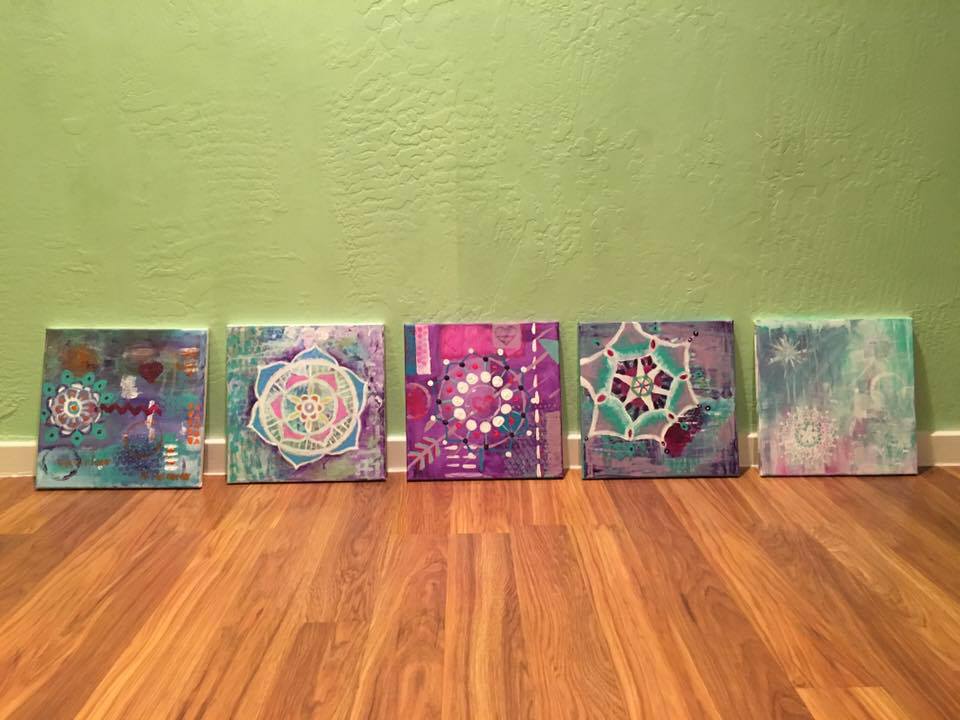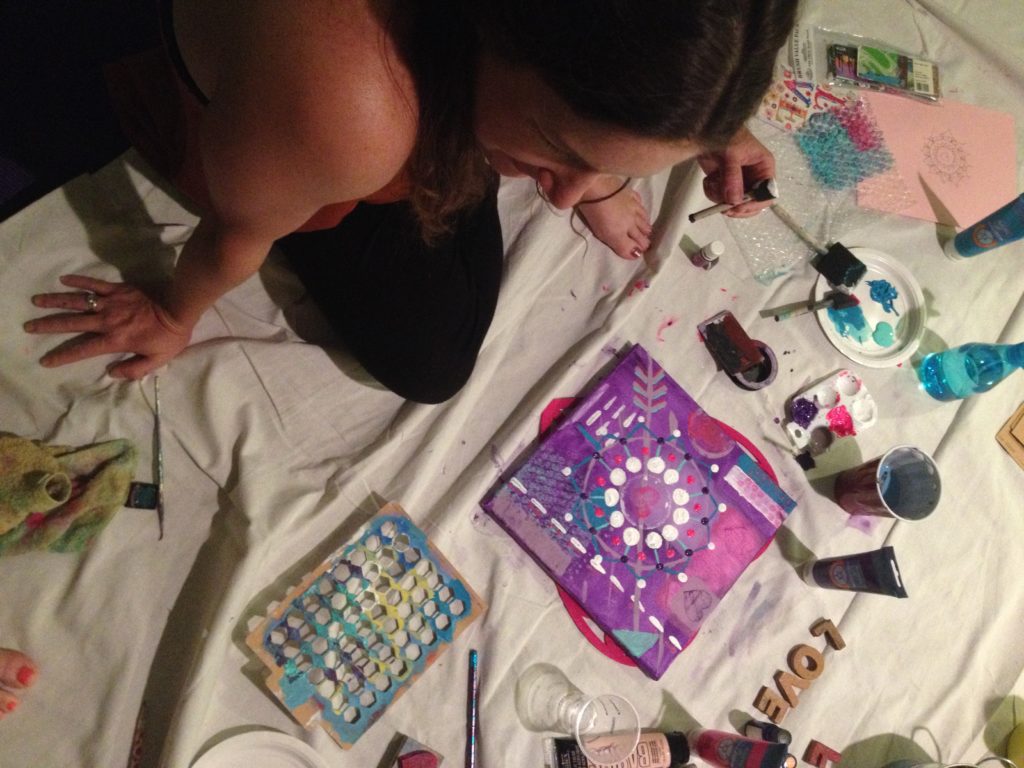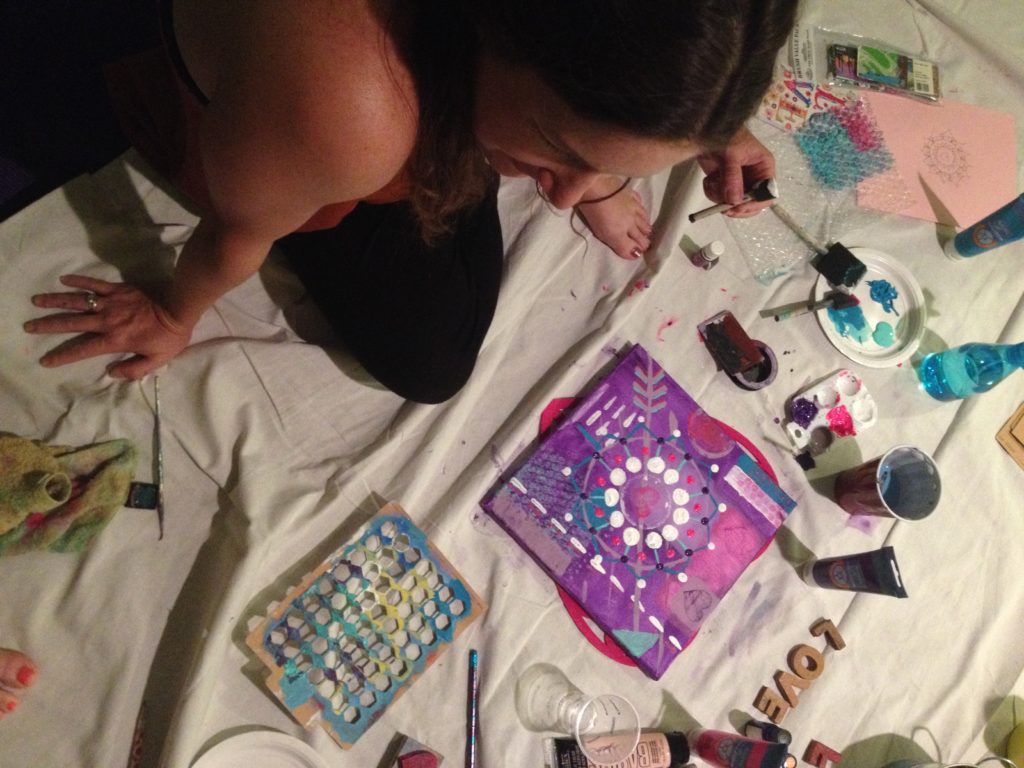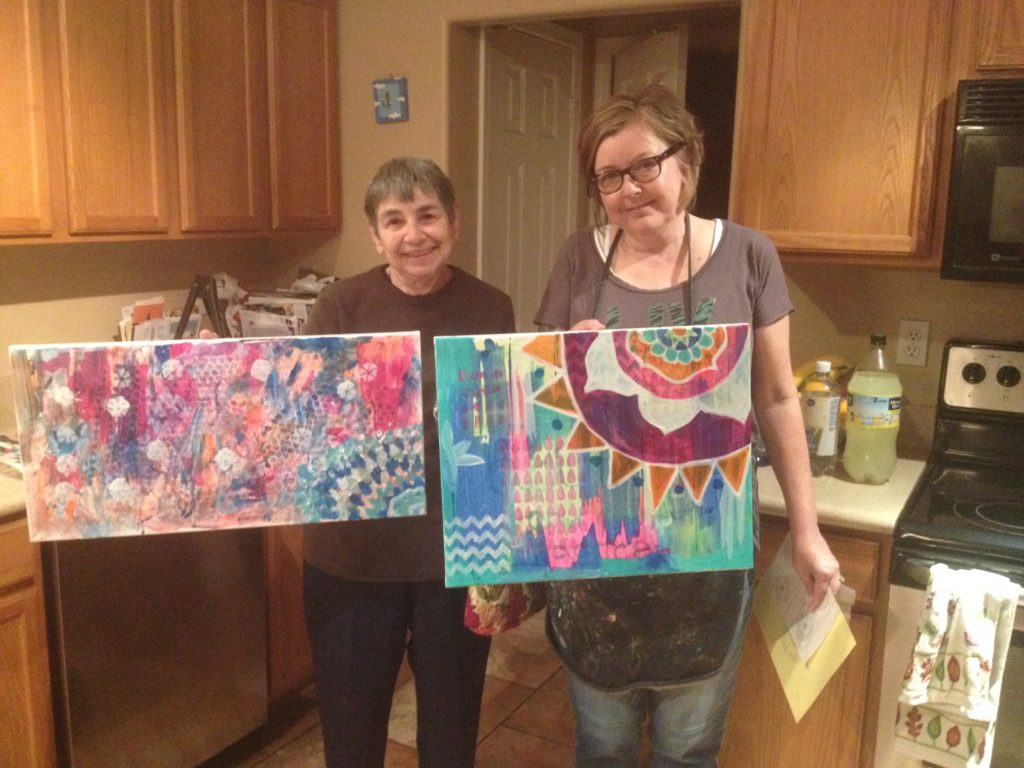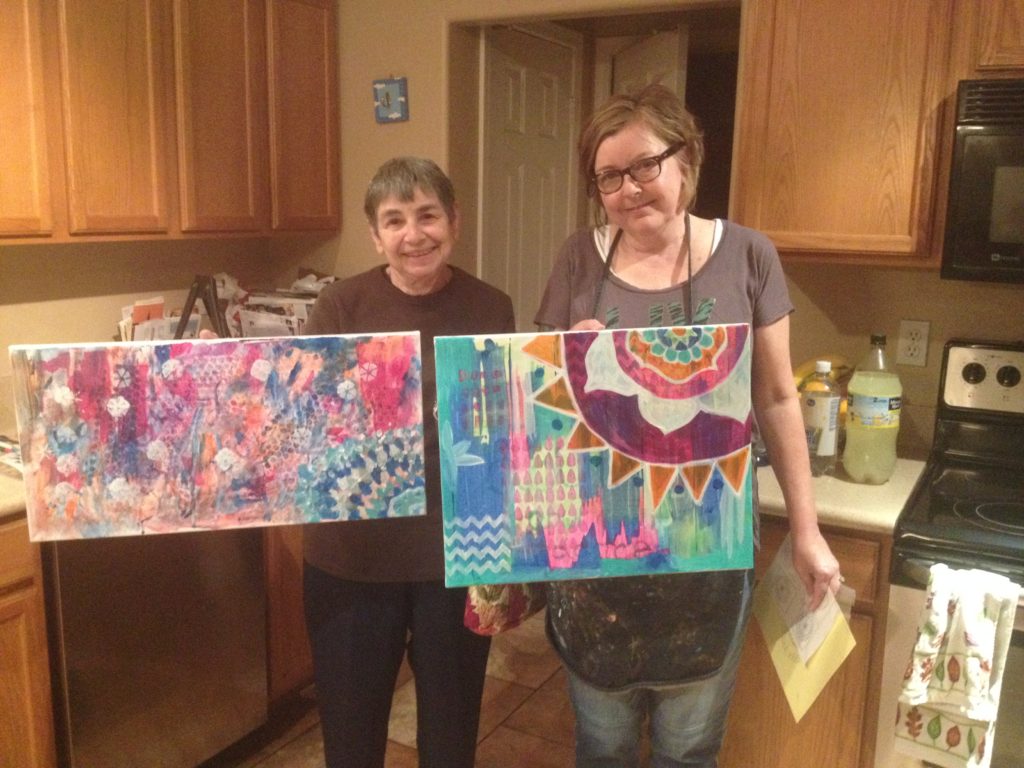 ---
Want to attend a painting workshop and be notified of future dates? Click here sign up for email. If you would like to host a private painting party, email me at kristenjfagan@gmail.com to discuss your event. I look forward to painting with you!
Save
Save