It's not every day that a project comes along that fits with my style so well that the work is all play, but that's exactly what happened when Kerry contacted me to work on arrow illustrations for her. I started out with page of arrow sketches in pen, then I created a couple watercolor sketches. In the final step, I needed to adjust the color palette. I manipulated the colors in Photoshop based on the color swatches that Kerry provided and BOOM Kerry Burki's arrows were born.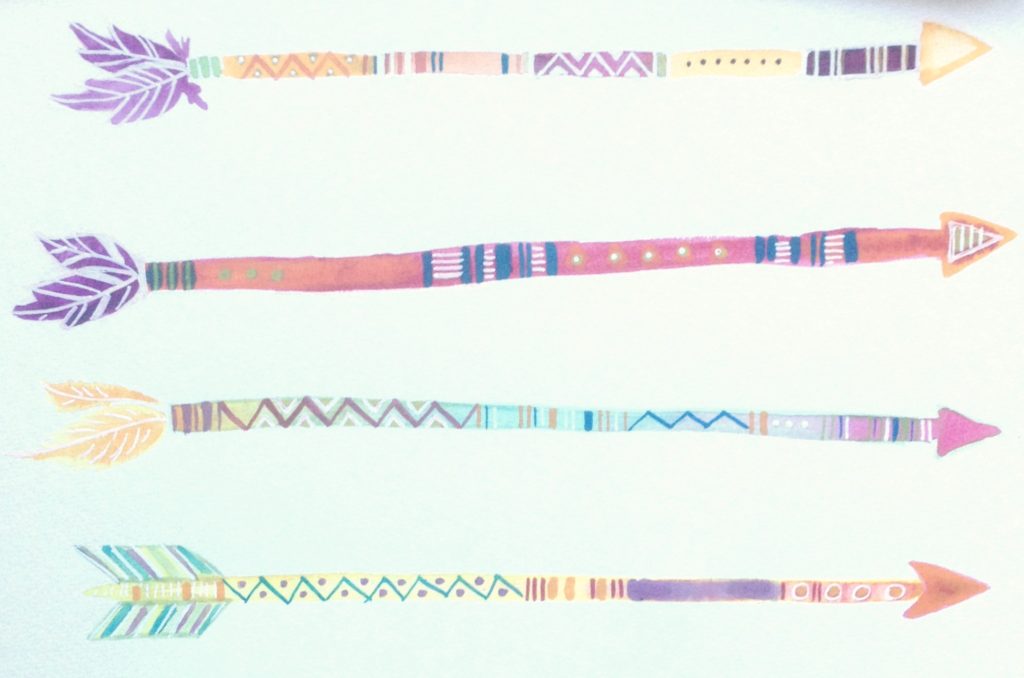 I thought it was extra sweet that Kerry had a phone case made for herself from the arrow artwork. What a beautiful reminder for her to keep aiming for her dreams.
I truly loved every moment that I worked on these arrows. To have the opportunity to combine my art with design was pure magic. It's a direction I have wanted to take my design work for a very long time. So grateful to work with a such an amazing person with a beautiful vision and desire to help others slow down to move forward. You can find out more about Kerry at kerryburki.com.
Save
Save
Save
Save
Save
Save
Save
Save