"Create Magic" Painting Parties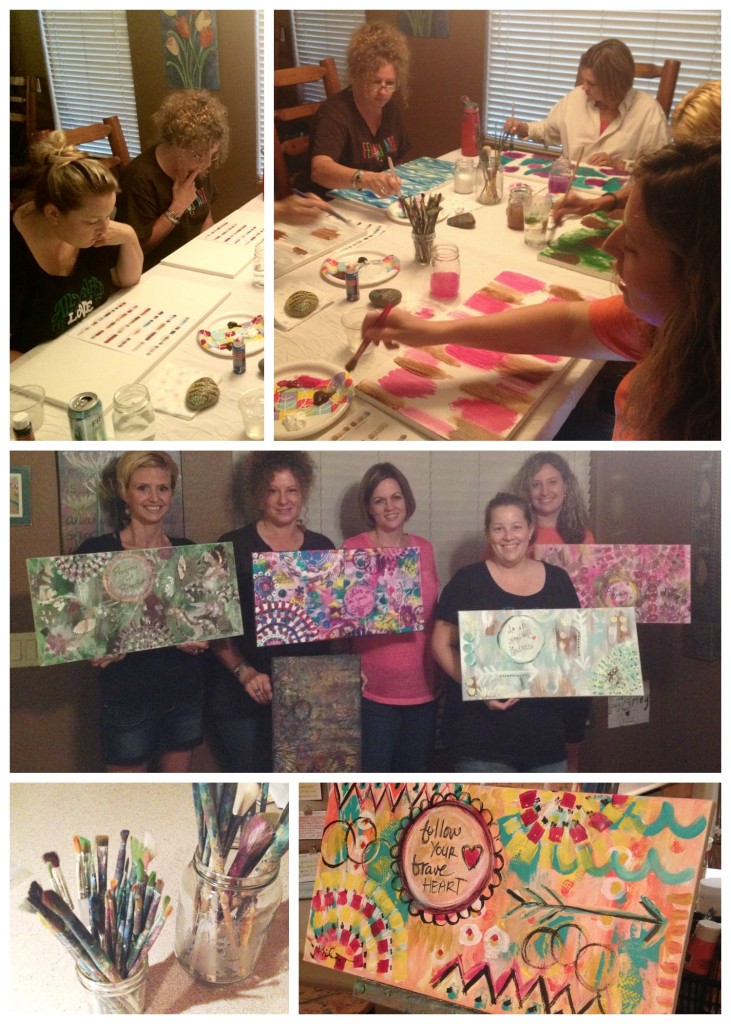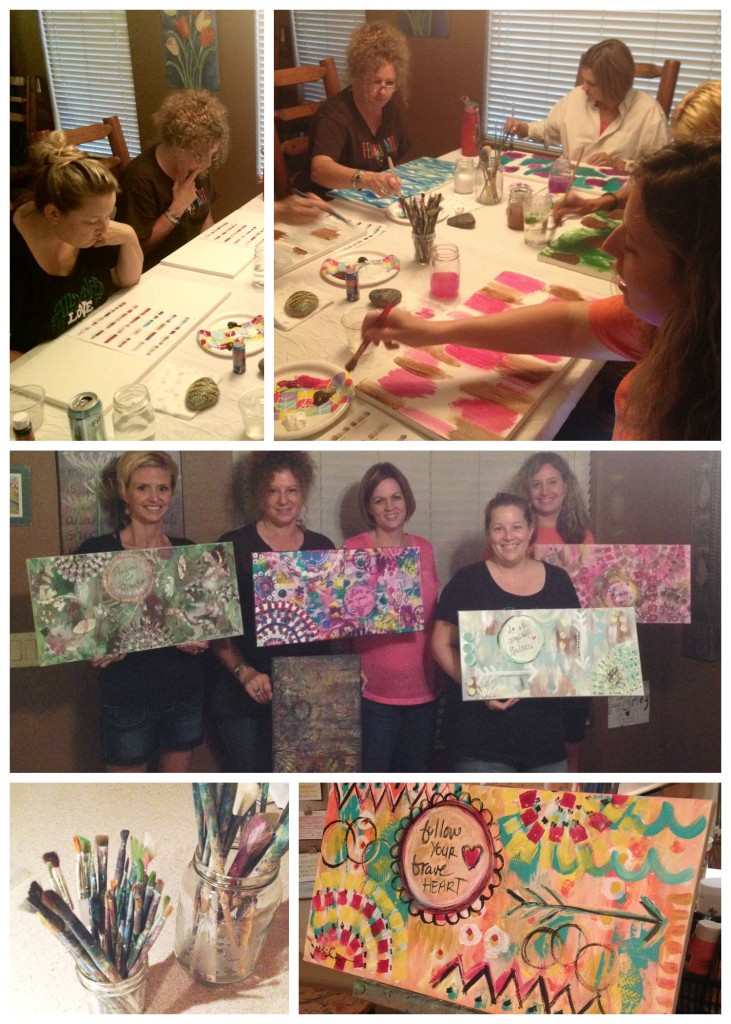 I'm really excited about this new path! I began hosting small in-home paint parties this summer and decided to call these events "Create Magic" painting parties. My passion is process painting which I define as letting go, playing with color, mark making and enjoying the process without a clear end in mind. I believe like this is where the "magic" of my creative source shows up. After each painting party I have had someone reach out to say they created something on their own or with their kids using the simple techniques I shared. Wow! That just makes my heart smile. It brings me such joy to hear that they had the confidence to jump in on their own and create.  Just read what those who have attended are saying!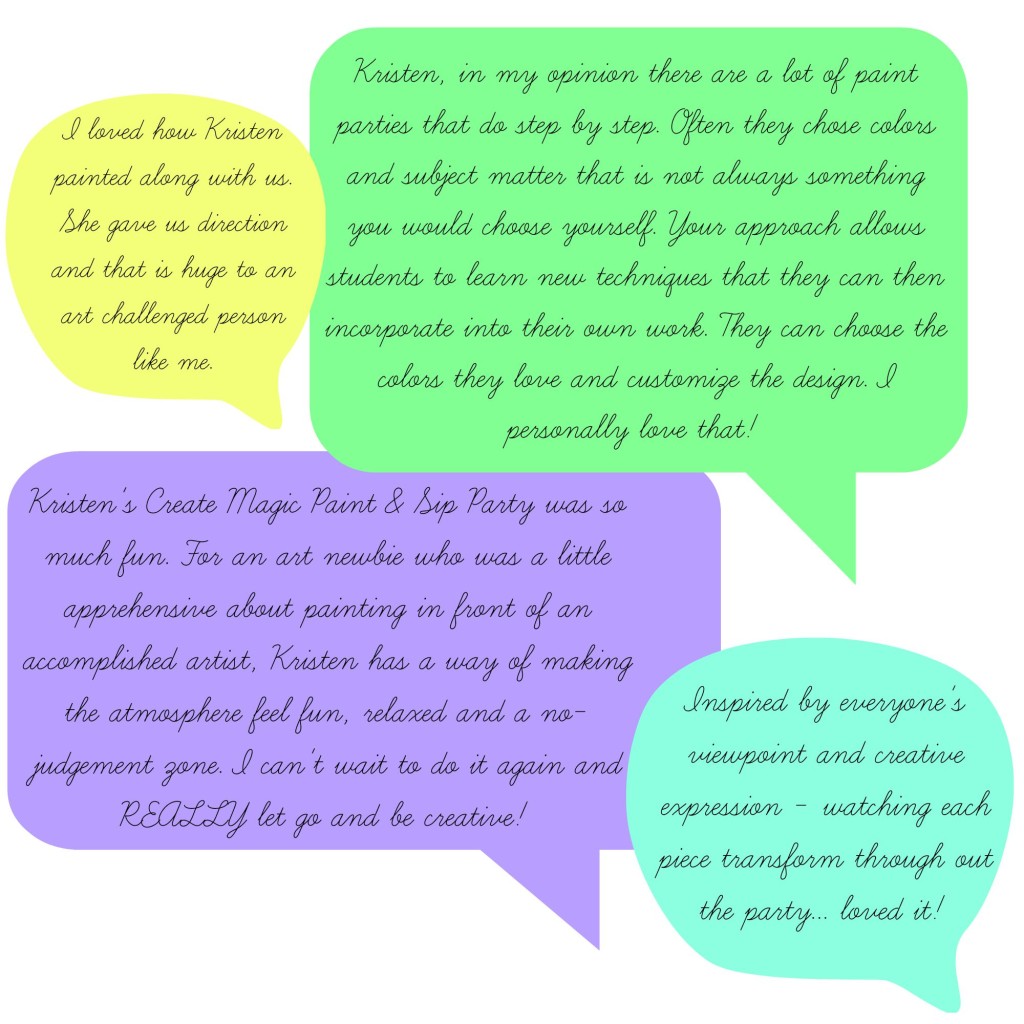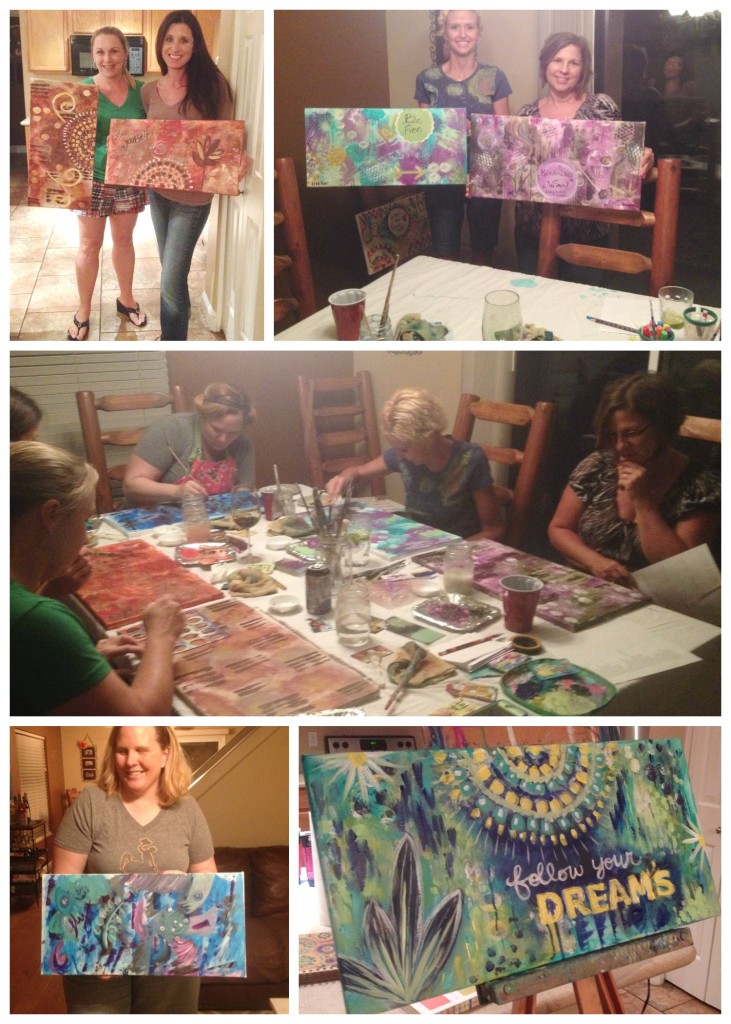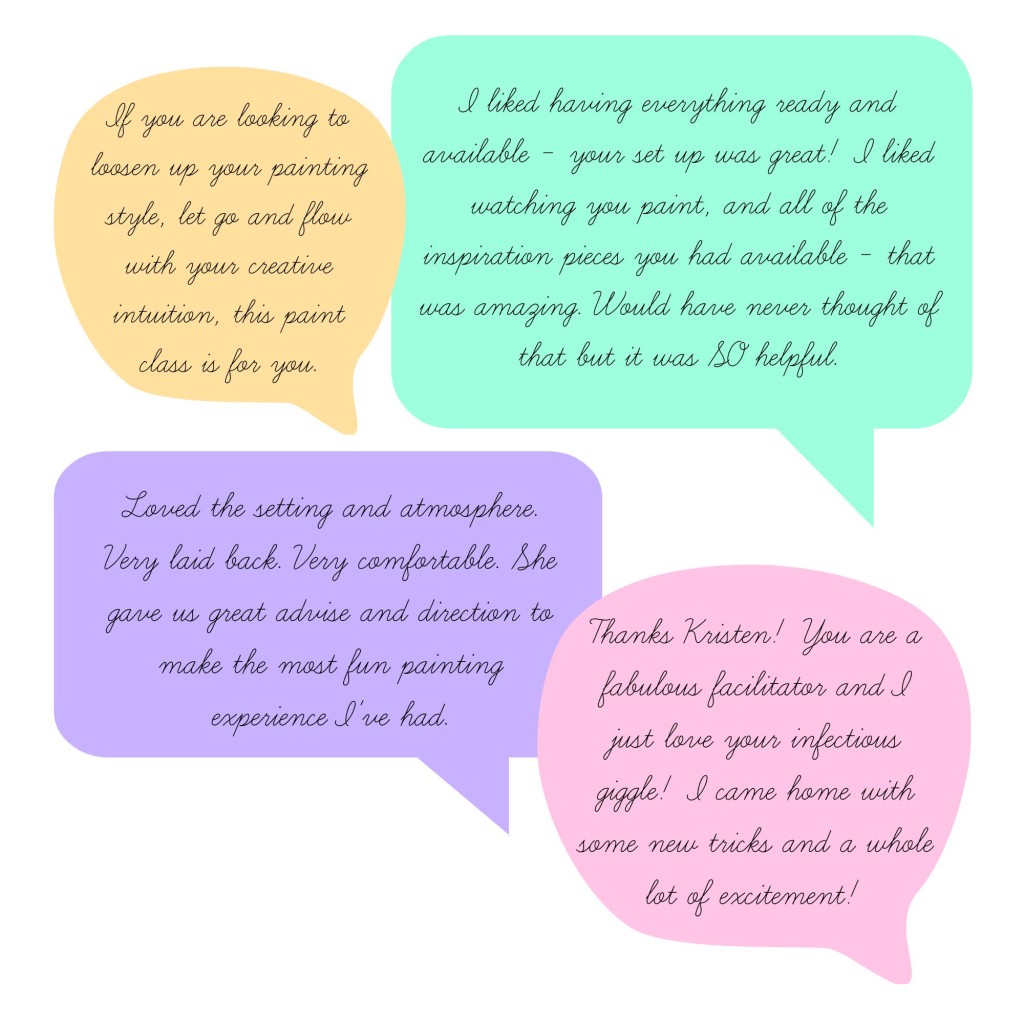 I purposefully keep my paint parties loosely guided and have gone back and forth in my mind about choosing not to do a "step by step" specific painting and instead have a guideline of techniques and ideas that leaves the creator open to interpret it in their own way. I faced some unique challenges with my decision to open up the process and keep it loose but, it's totally worth it if one person feels comfortable enough to paint on their own. Expressing yourself is incredibly healing and good for your soul. Sharing this way of creating with others has been rewarding in so many ways. I am confident that I'm on the right path with this and need to trust the magic!
Progress, not perfection – that has been my mantra during this journey. Most of all, I don't want to compromise my vision and let my passion get lost in the process because it's that passion that makes the event so much fun. I want everyone to walk away feeling like something special transpired when we created together.

Want to attend one of my painting parties in Arizona and would like to be notified of future dates? Click here sign up for email. If you would like to host a private painting party with me as your guide, send me an email at kristenjfagan@gmail.com to discuss your event. I look forward to painting with you!