Custom Art: Beach Landscape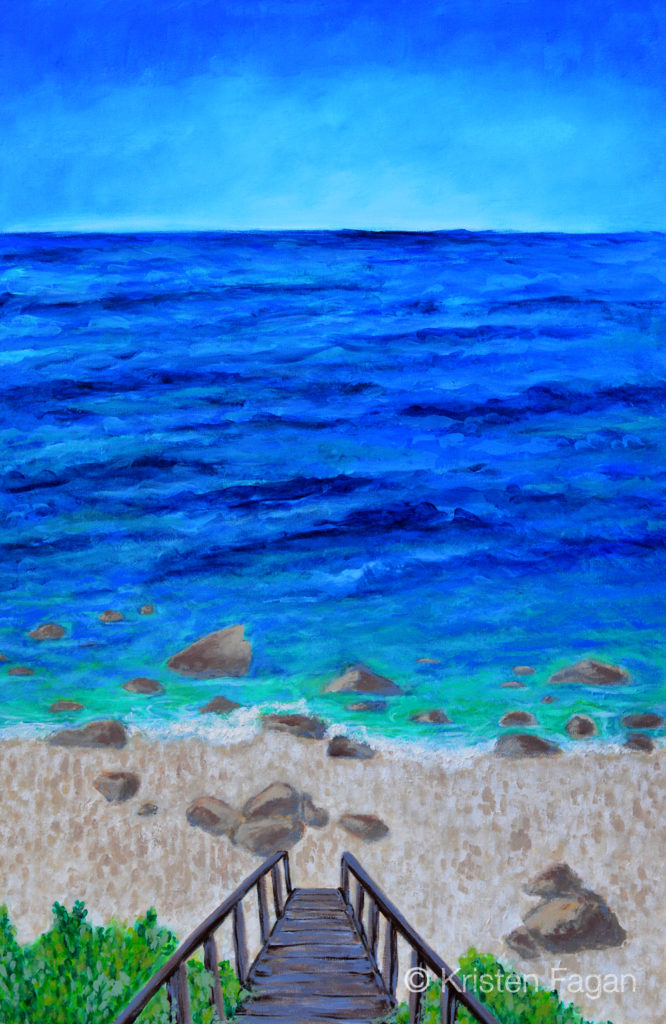 67 Steps in Greenpoint, NY
Acrylic on Canvas, 36″ x 24″
This beach beauty was a commissioned custom work of art for a very special couple. They just celebrated their 1 year wedding anniversary and that made me think of this piece. 67 Steps is a sentimental spot for this couple. They wanted a way to celebrate their love of each other and this location, an original work of art allows them to "visit" this beach every day.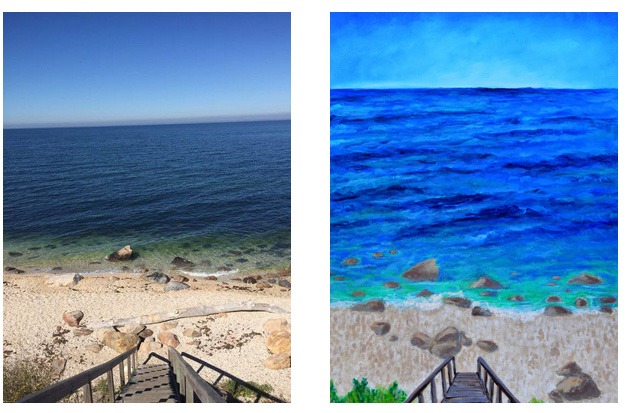 I am sharing the photograph they gave me on the left and my rendition of it on the right. After totally obsessing about the sky on this FOREVER, this labor of love shines with the spirit of the beach and the joy 67 Steps brings this couple.
I love to work on commissioned art like this. There is something magical about creating with the intention of it being a special gift.
Contact me if you would like to discuss a custom art gift.
Save