Lively Flower Artwork
Still life flowers transformed into lively flower artwork! I began a three canvas journey with these still life's below a couple months back. The feeling I got creating the still life's was one of stiffness, restraint, questioning. I knew I needed to free up my process and start again so, I painted over the paintings. I am so much happier with these flower paintings. I know how much joy I poured into painting them and I think it shows.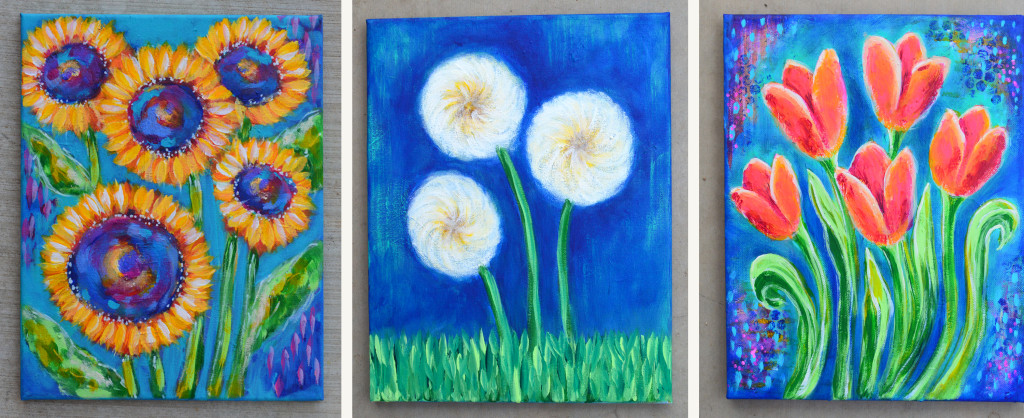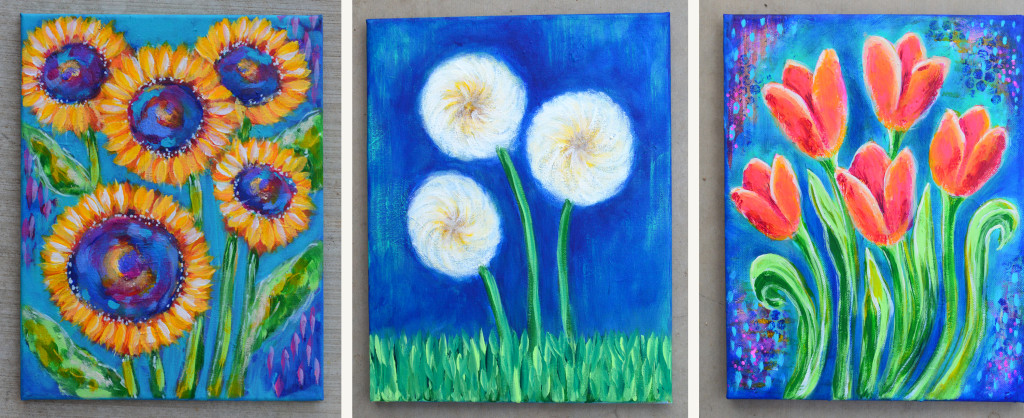 Shop original paintings in my Etsy shop.

Shop for prints and printed products in my RedBubble shop.