Trust in Your Magic Affirmation Artwork
I created this piece last summer as I contemplated a new journey teaching/facilitating art. I explored layers and markings to help me work through how I wanted to share my process with others. Lastly,  added a positive affirmation, a reminder to trust in your magic. For me, that means to trust what's within you, your authentic self without judgement. An affirmation is a personal statement that can be used to boost self-esteem, reduce stress, and manifest the life of your dreams by retraining your subconscious mind. The bold color combination and starburst markings will infuse your space with positive energetic vibes and boldly remind you that you have all the wisdom, love and creative abundance you need within you, you just have to trust.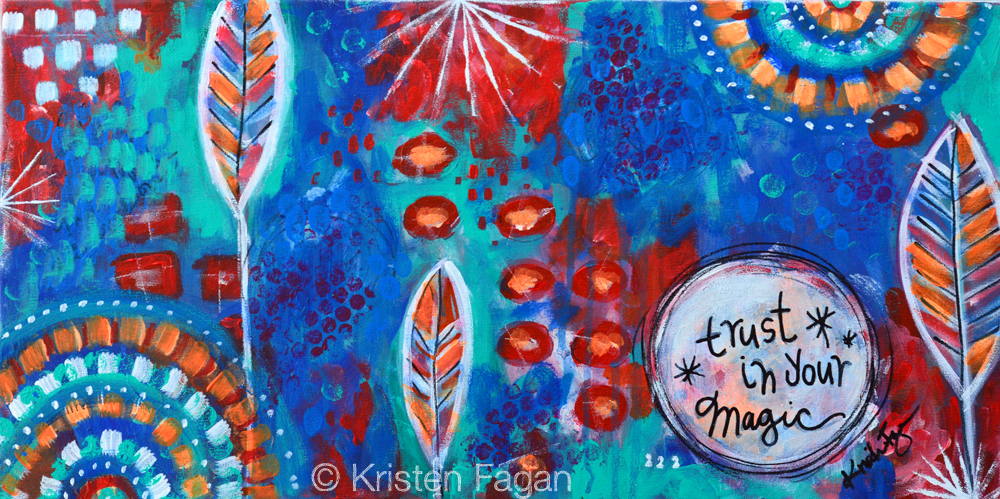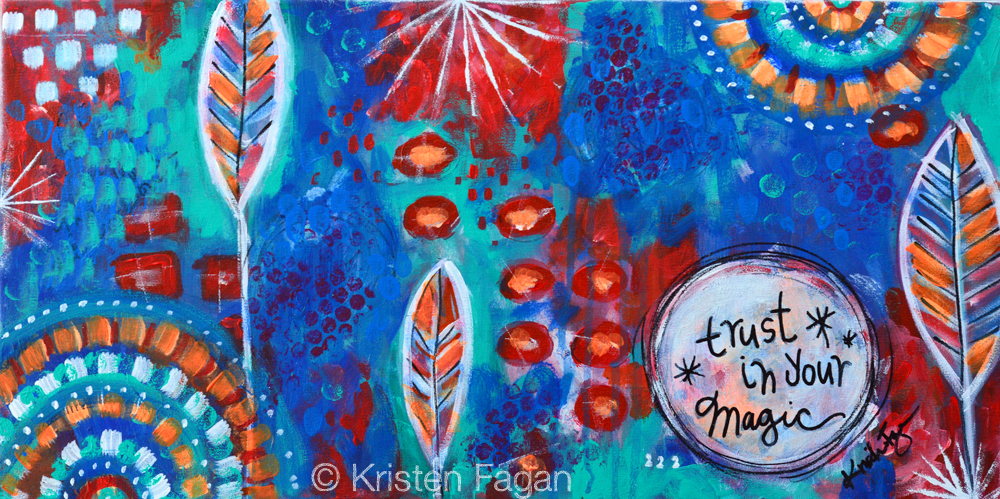 Shop original paintings in my Etsy shop.