Tutorial Tuesday: Boho Stone Necklace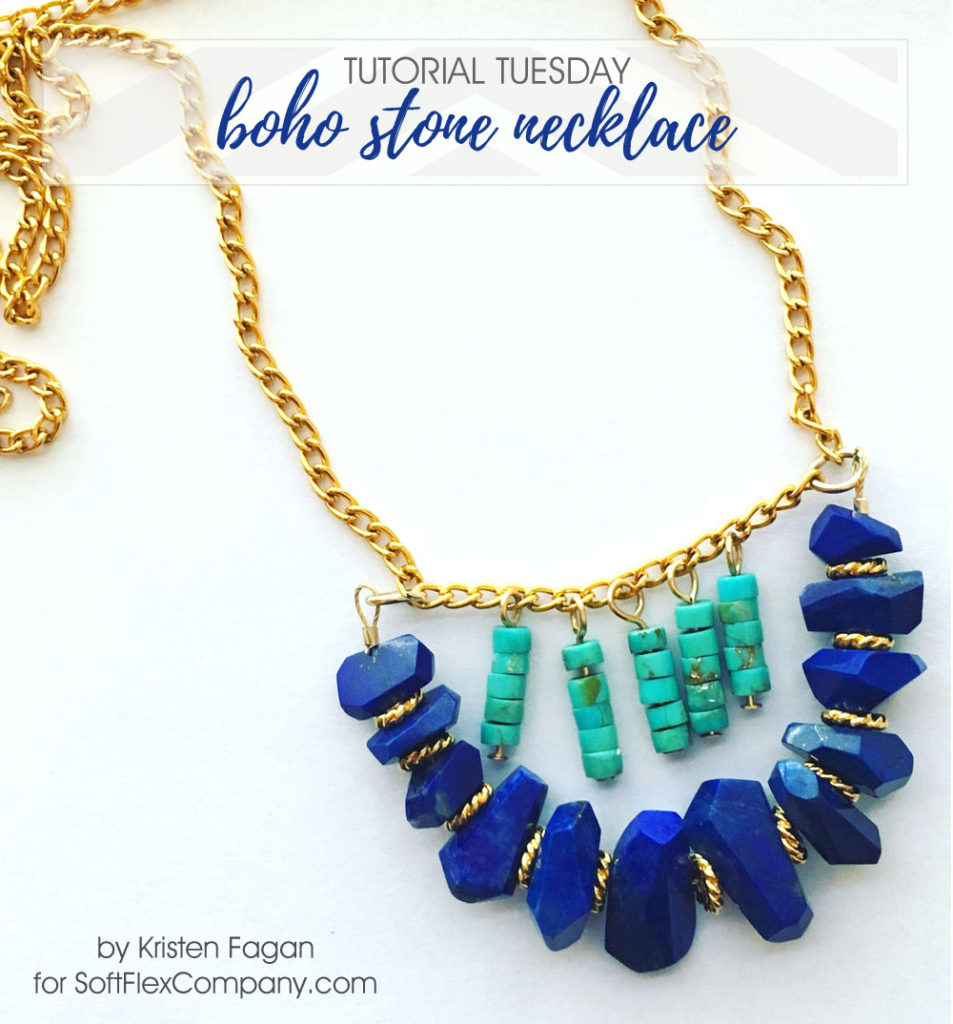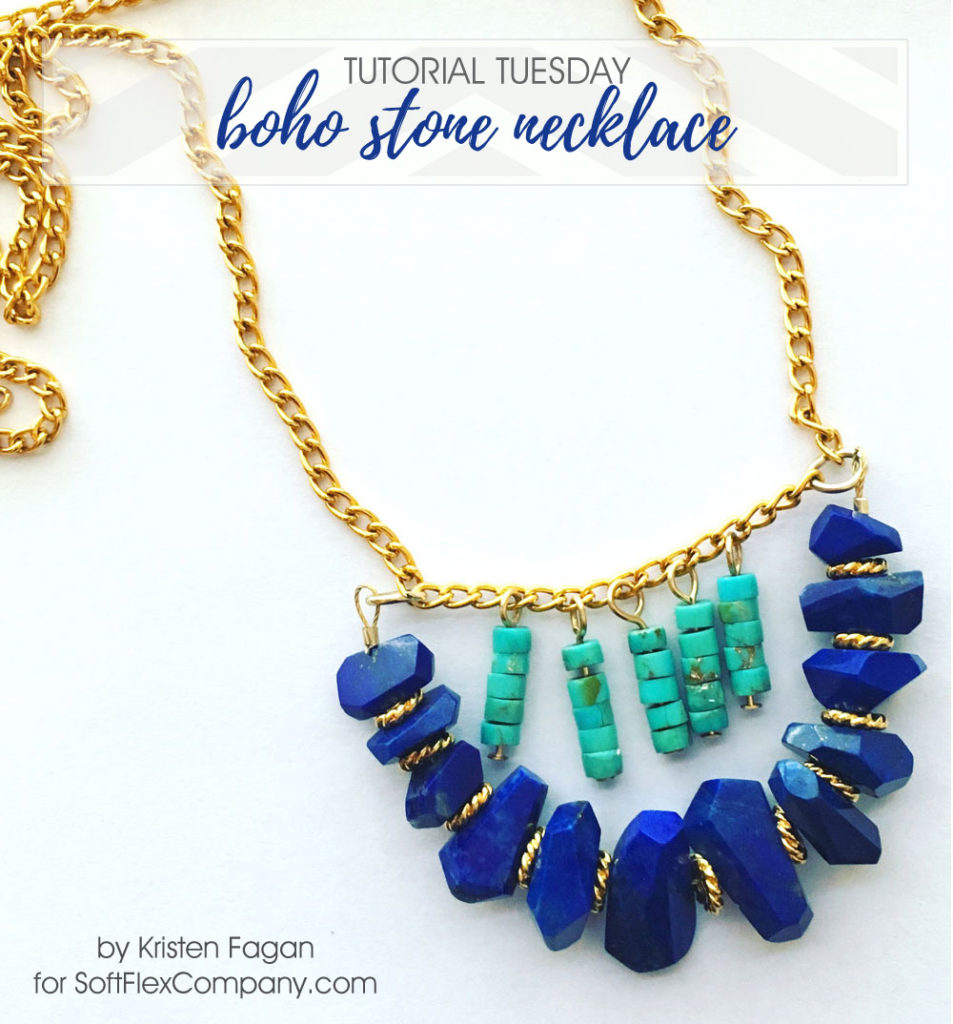 I love chunky gemstones and had been eyeing a short strand of Lapis gemstone beads. I finally bought them for myself and am so happy I did! Soft Flex Company carries a wide range of short strand beads which allowed me to grab some really high quality beads at an affordable price. They are usually one-of-a-kind so, be sure to grab them when you see them! The shorter strand also forced me to dream up a design using less beads. Since chunky gemstones can get heavy, using less beads kept the design nice and lightweight. This long bohemian necklace is light and airy and with the fun pops of color, it's perfect for hot summer days. I made a second necklace using cherry quartz beads for the tutorial below.
Instructions
1. String five turquoise heishi beads onto a gold head pin. Using a pair of chain nose pliers, create a right angle above the last bead leaving 2mm of space between the top of the bead and the bend in the wire. Using a pair of round nose pliers, bend the wire into a loop. Cut off excess wire. Repeat 4 times so, you have 5 dangles. 

2. Cut 7″ of beading wire.Add a bead stopper on one end. String one cherry quartz beads and one spacer bead. Repeat 10 times. String one more cherry quartz bead. The length of beads is about 4″.
3. String one 2x2mm crimp tube on the wire end without the bead stopper. Loop your wire back through the crimp tube forming a small loop and crimp. Cut off excess wire. Repeat on the other side after removing the bead stopper. For step by step instructions on how to crimp with the magical crimping pliers, click here.
4. Cut one 2″ length of chain. Count the links and find the middle. My chain piece had 19 links so, I attached the middle dangle first onto link 10. Next, attach 2 dangles to the right and 2 dangles to the left of your middle dangle, skipping one link in between them. So in my 19 link chain length example, you have dangles attached to links 6, 8, 10, 12, 14.
5. Cut a long length of chain (24″-30″) depending on how long you would like your necklace to be.
6. Using chain nose pliers, open each jump ring and attach one to each end of the long chain segment. Next, slide the looped ends of the gemstone strand to each of the jump rings and lastly, add the small chain segment with the dangles to each of the jump rings and twist the jump rings closed.
The long length allows you to omit the clasp and place the necklace over your head.
Have fun making it in all sorts of color and gemstone shape combinations!
Save