Tutorial Tuesday: Swarovski Cosmic Triangle Necklace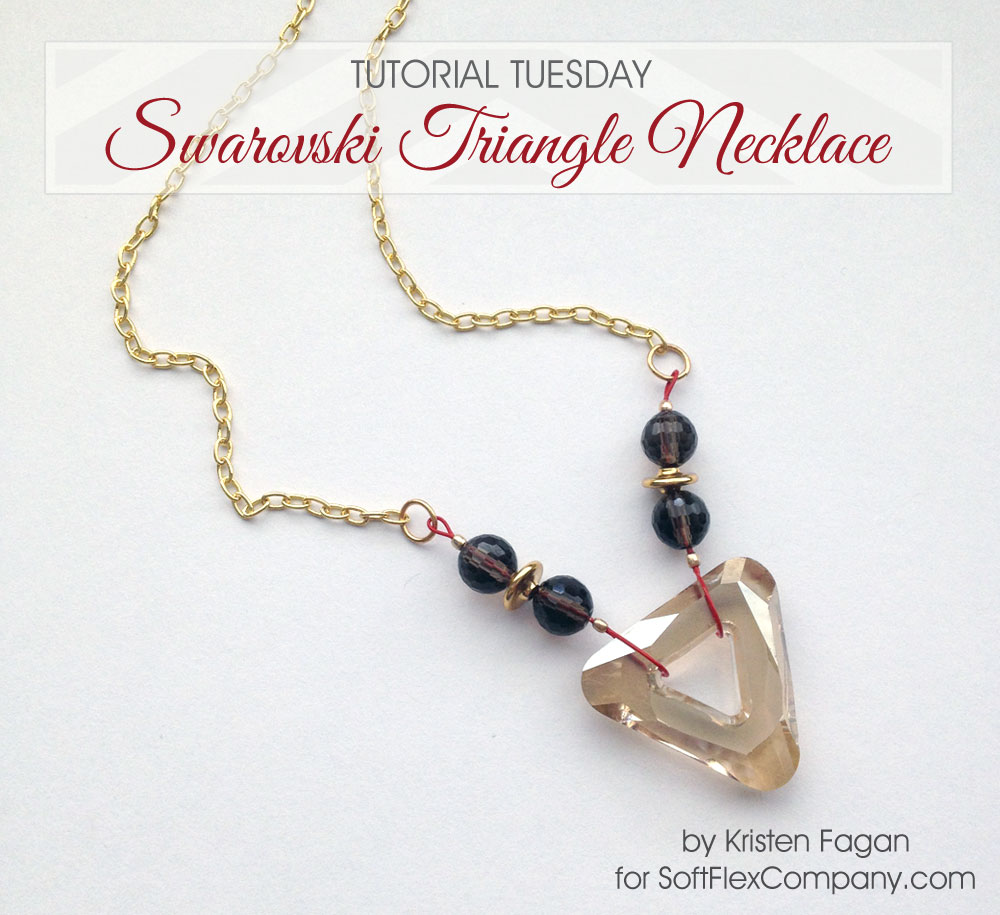 Tutorial Tuesday is a blog series where I share a do-it-yourself jewelry tutorial.
Since I had another one of these beautiful Swarovski cosmic triangle crystals I had to make a matching necklace to this knit bangle tutorial I shared earlier this month. I just love the richness of the champagne color paired with smokey quartz, gold and red wire.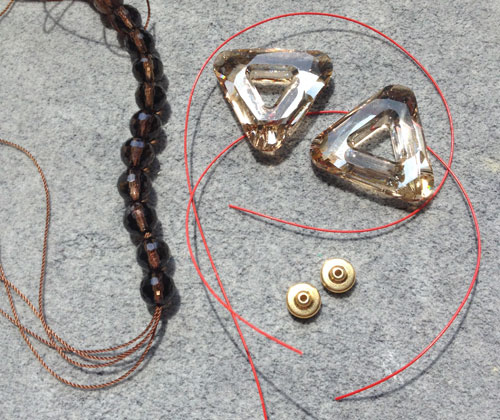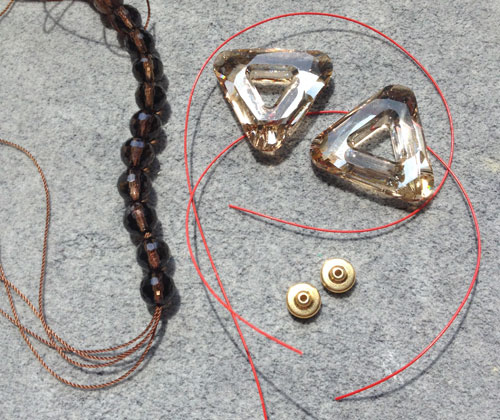 Soft Flex .019 Beading Wire Red Coral – 8″
Swarovski 6mm Round Smoked Topaz – 4
Swarovski 20mm Cosmic Triangle Ring Golden Shadow – 1
Gold Spacer Beads – 2
Gold or Brass Colored Chain – 18″
5mm Brass Jump Rings – 4
12mm Antique Brass Lobster Claw Clasp – 1
2x2mm Gold Filled Crimp Tubes -4
Magical Crimping Pliers
Chain Nose Pliers
Cutters
Instructions
1. Cut 54″ length of Soft Flex beading wire in red. Wrap the end of your beading wire around one side of the triangle crystal and back through a crimp tube. Leaving one wire tail long enough to string your beads on, crimp using the magical crimping pliers. Trim excess wire on the shorter tail. Click here for magical crimping instructions.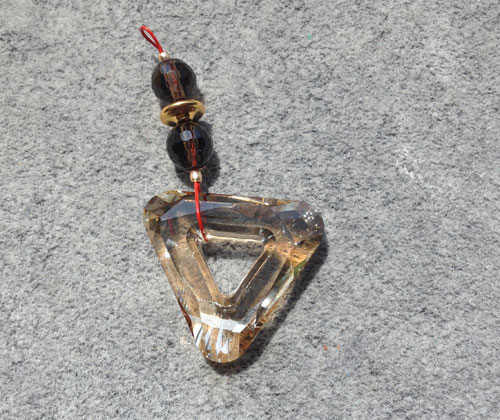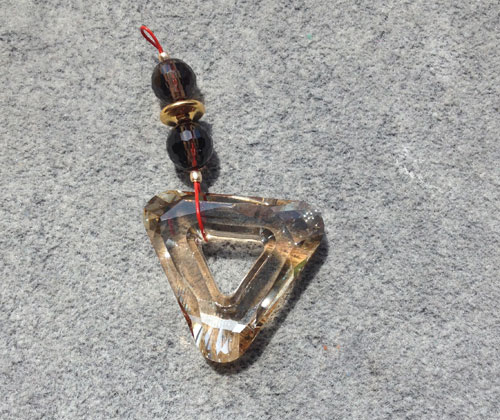 2.  String 1 crystal round, 1 gold spacer, 1 crystal round and 1 crimp tube. Create a loop with your beading wire feeding the end back through the crimp tube. Crimp using the magical crimping pliers. Trim excess wire and push strand to the one corner of the triangle.
3. Repeat steps 1 and 2 on the  other corner of the triangle.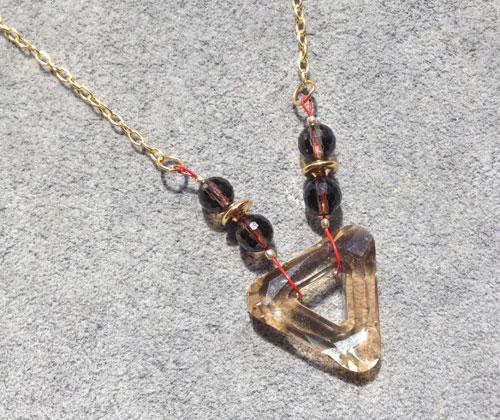 4. Using your chain nose pliers, open the jump rings and attach a jump ring to each strand loop and to your chain. At the back of your chain attach 2 more jump rings and your lobster claw clasp.