Tutorial Tuesday: Swarovski Crystal Knit Bangle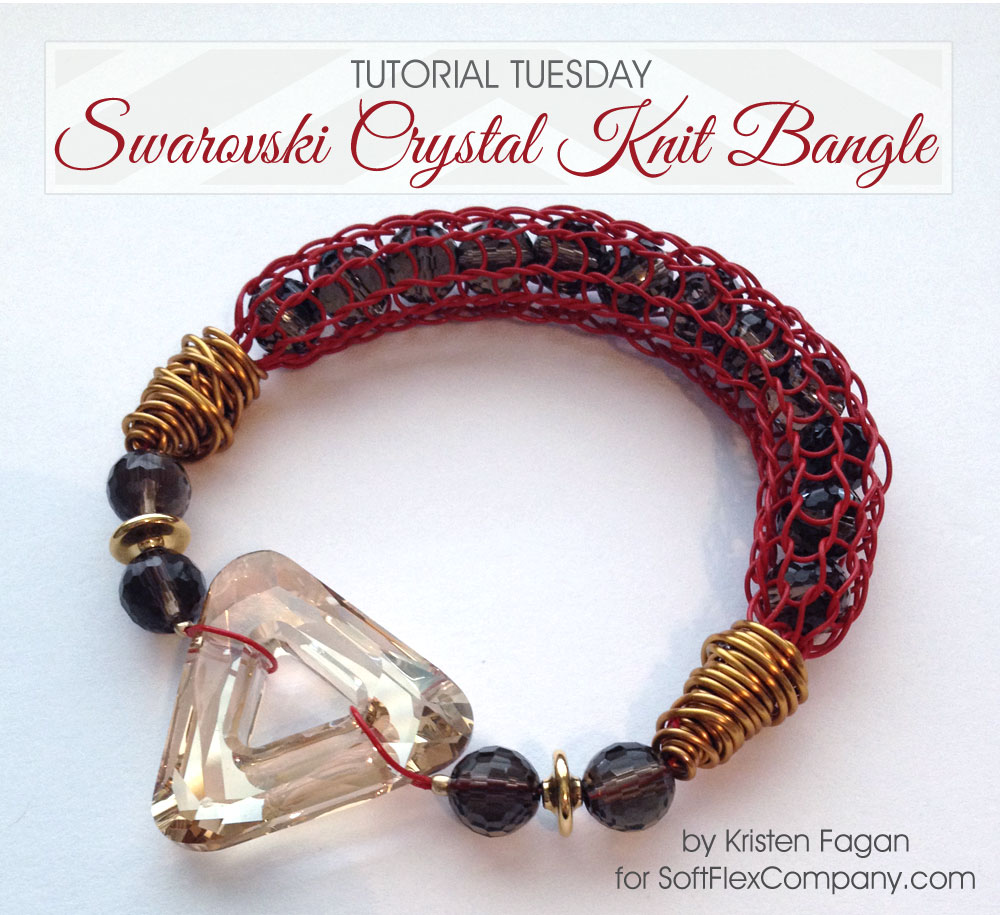 Tutorial Tuesday is a blog series where I share a do-it-yourself jewelry tutorial.

Check out this beautiful Swarovski cosmic triangle crystal! The richness of the champagne color paired with smokey quartz, gold and red wire gives  the design a feeling of bold elegance.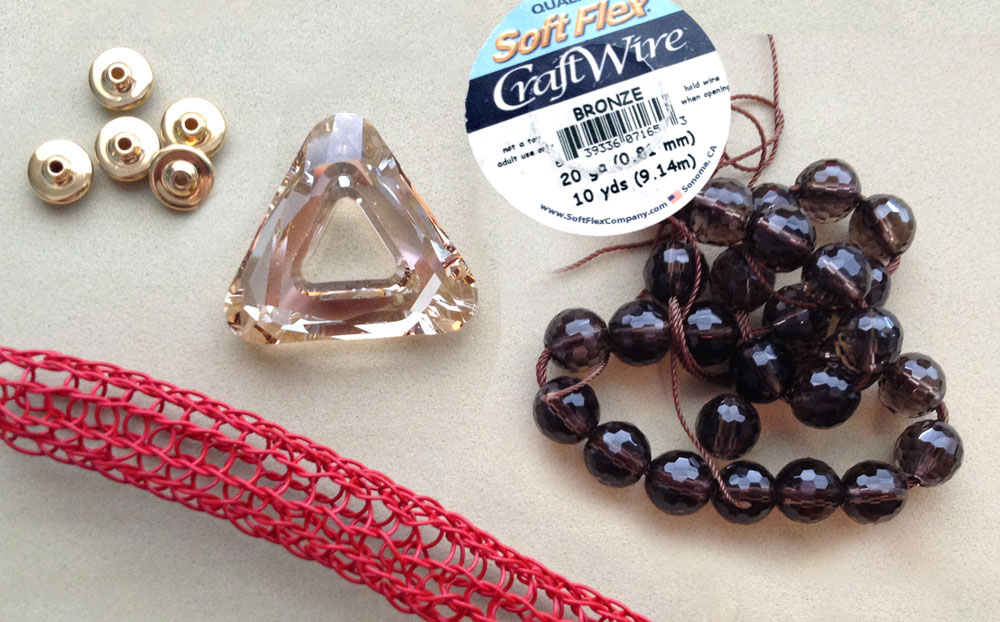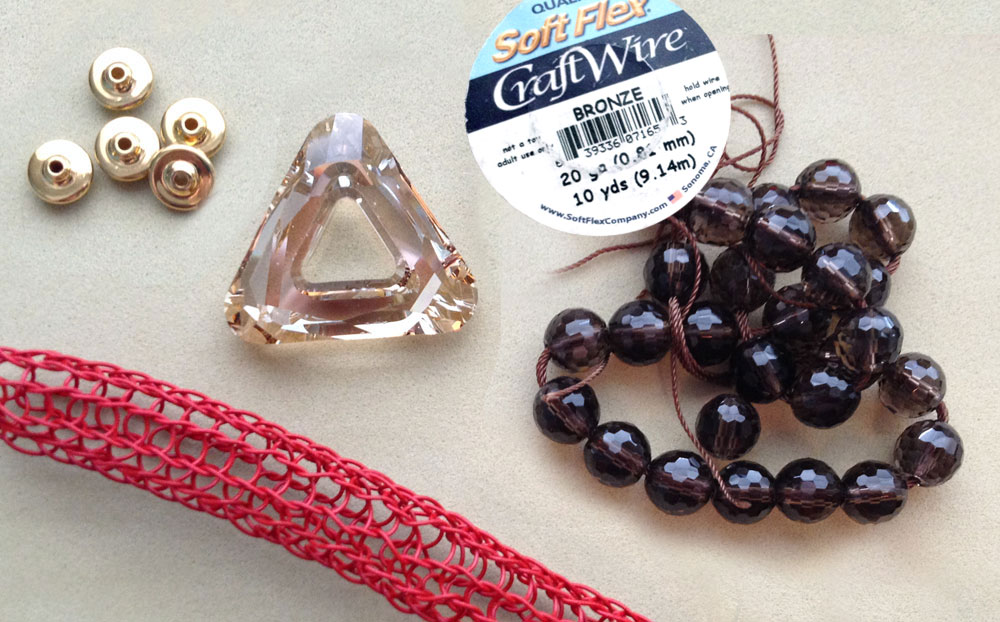 Materials
Instructions
1. Knit a 5″ length wire cage with Soft Flex beading wire in red and a 5-pin knitting spool. using using Style 1 in the instructions found on Soft Flex company's website. Click for instructions on how to knit with beading wire. Leave at least a 2″ tail of wire at the beginning and end of your knitted wire cage.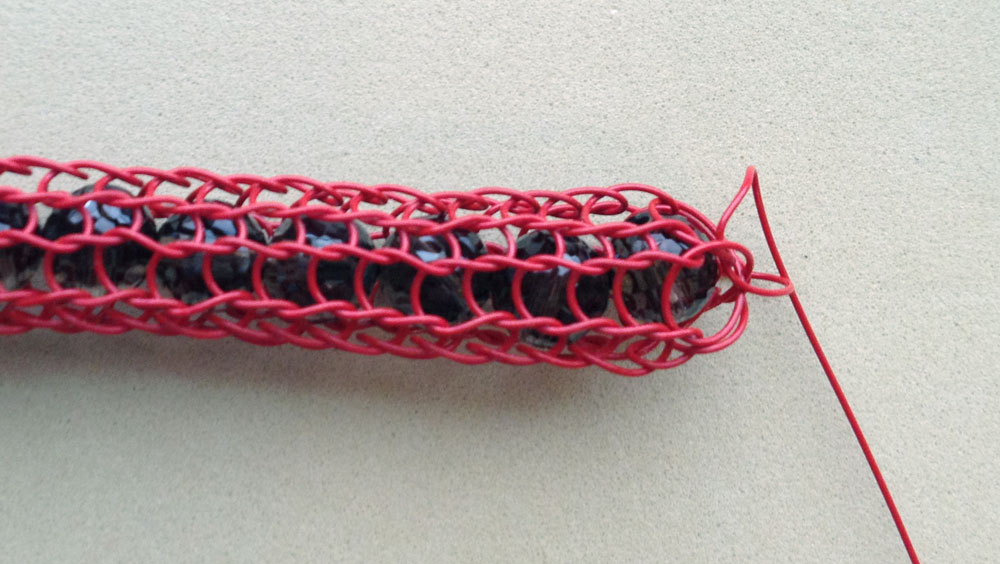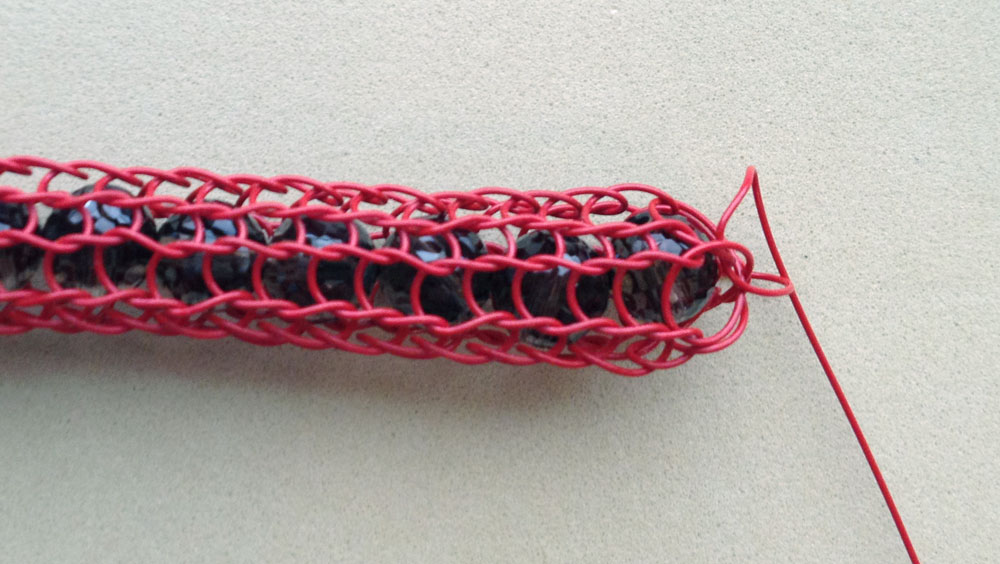 2. Once your knitted wire is approximately 5″ in length, remove the knitted wire from the spool. One by one, drop (12) crystal round beads inside the knitted wire cage unstrung. 
3. Weave your wire tail through the knit loops to close it up. I go through the loops a few times to make sure the end is secure. You will now have a closed knit wire cage with a one strand wire tail coming out each end.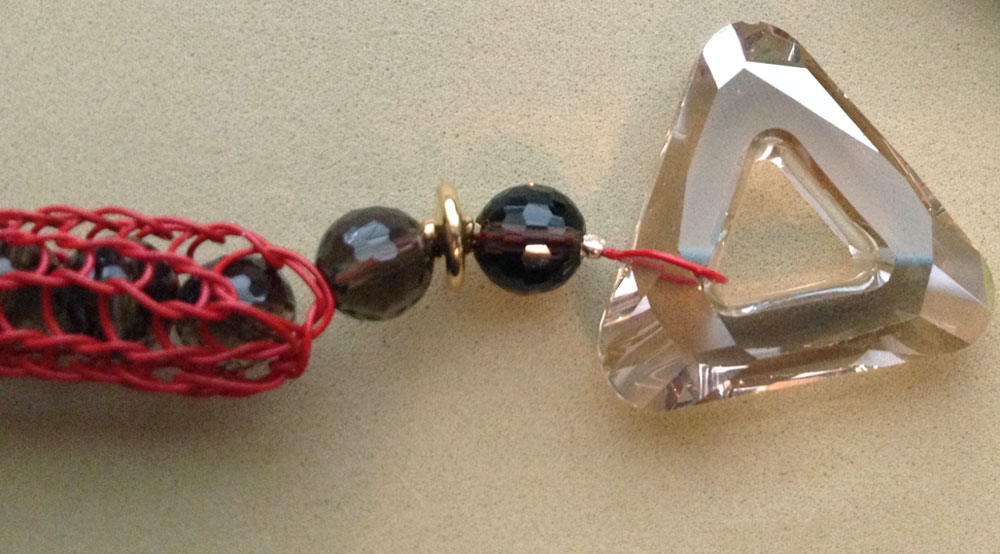 4. On one tail end of your knitted cage, string 1 crystal round, 1 gold spacer, 1 crystal round and 1 2x2mm gold filled crimp tube.
5. Wrap the end of your beading wire around one side of the triangle crystal and back through your crimp tube. Crimp using the magical crimping pliers. Click here for magical crimping instructions.
6. Repeat steps 4&5 on the other side of your knitted cage. Since the finished design will stretch, you do not need to attach a clasp.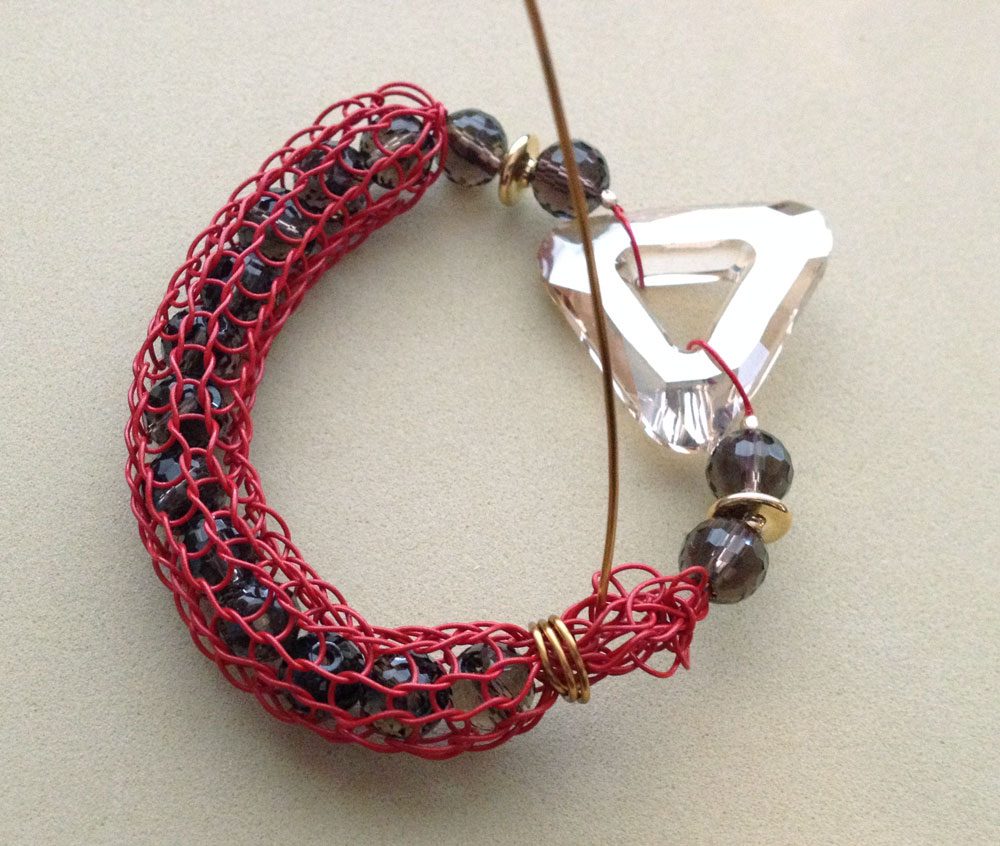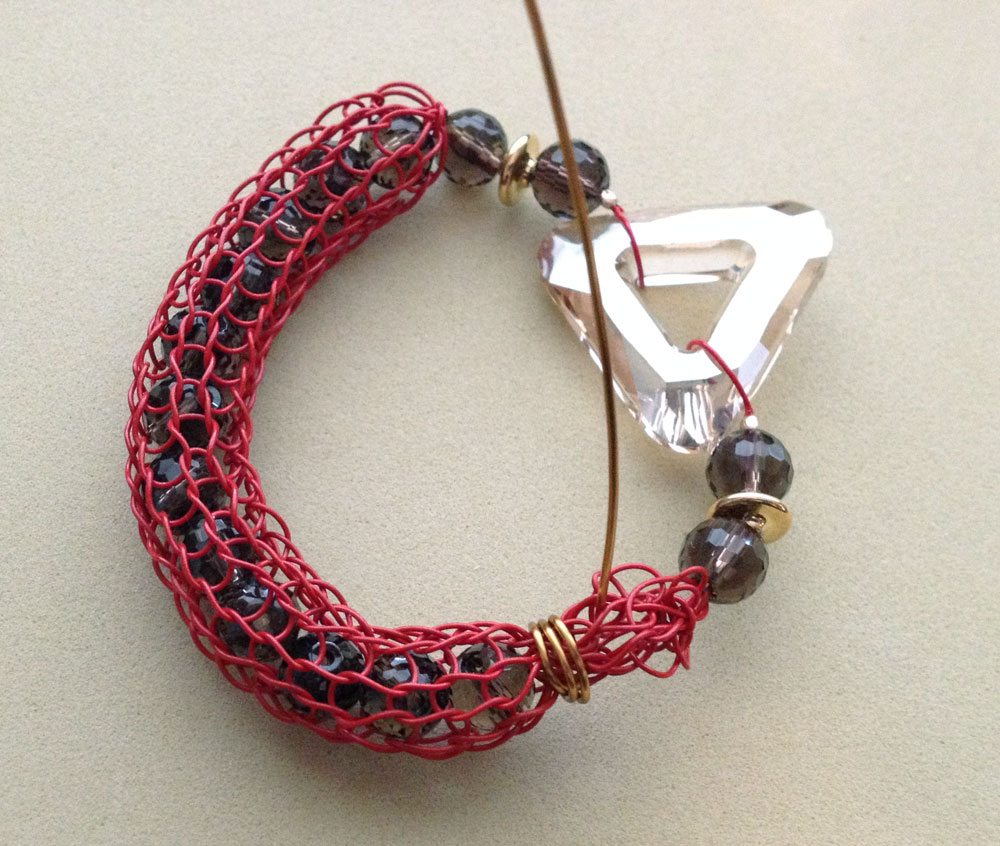 7. Cut 16″ of craft wire in bronze, thread about 2″ of wire through the knitted cage and wrap around a couple of times to secure. Now, take the longer end and continue to wrap around the cage until you have created a cone that covers up the ends of the knitted cage.  Repeat on the opposite side.