Eclipse Creative Magic
Blessing to you on this new moon! Are you still buzzing from all of the eclipse magic this week? Even if you weren't able to see it – I'm the only one in my family that didn't have the opportunity to watch it – but, I am definitely feeding off the intense vibes from it and hope you are too.
The solar eclipse is the perfect time to use the celestial powers to unleash your creativity. Aside from being amazing to witness, solar eclipses are also powerful times to manifest what you want to bring into your life. During the solar eclipse, I guided a beautiful soul to create her own abstract intentional painting. This art will infuse the scared meditation space At Alis Living Lifestyle Boutique with love, gratitude and peace for all. Through this personal painting session, I believe we both both did that for one another today!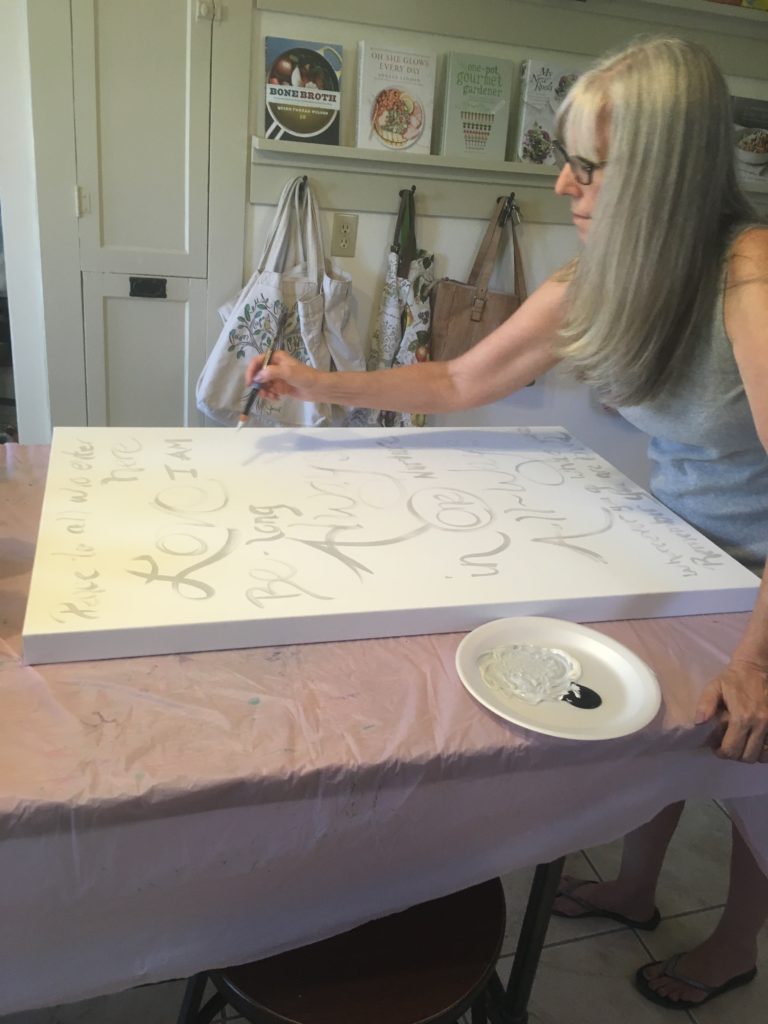 Don't forget that even though the eclipse has already happened – the energy from it will impact and affect us through the middle of September. And will be planting seeds for years to come. This eclipse is in the sign of Leo. And Leo energy is the invitation and imperative to shine our most glorious shiny selves.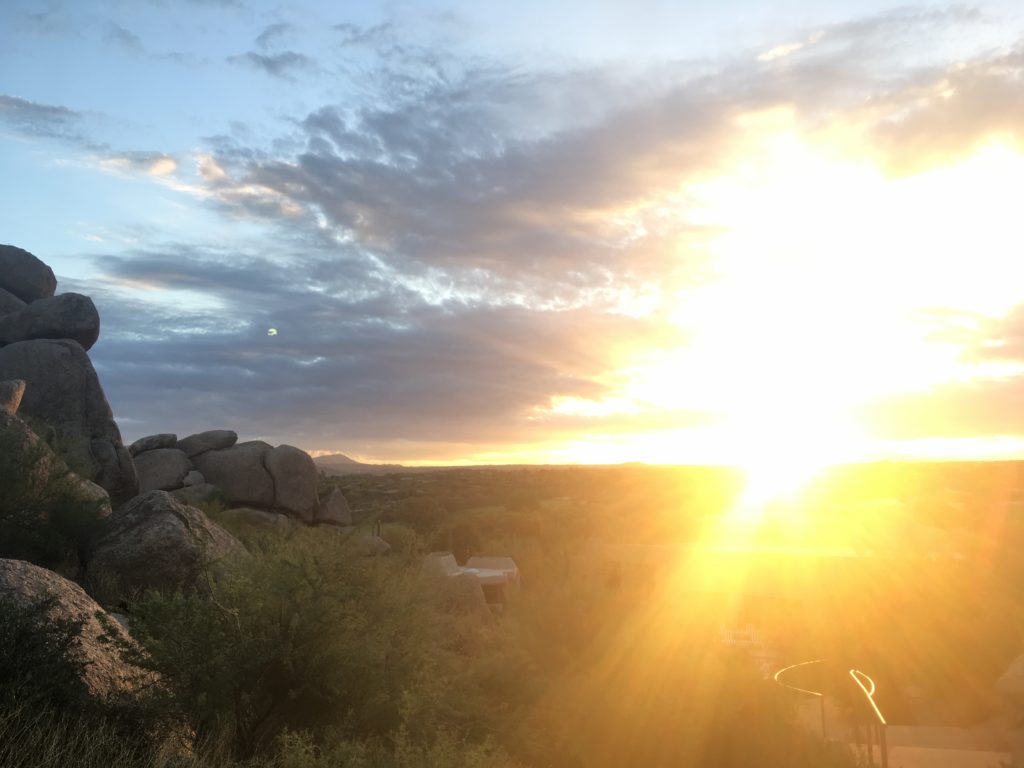 Speaking of Leo's (see what I did there?! Ha!) I celebrated my 39th birthday this month! The picture above is from an awesome sunrise I witnessed from the Boulders Resort and Spa in Carefree, Arizona. My sweet husband Bert booked us a night for my birthday and arranged for his mom to watch the kids. I am not much of a morning person but, this place was so pretty I decided to set my alarm and take it all in. The only way I could drag myself out of bed was that I knew I would promptly go back to bed for some extra zzz's after! Here are a few more pictures of our little getaway:
Save