Sacred Word of the Year: Light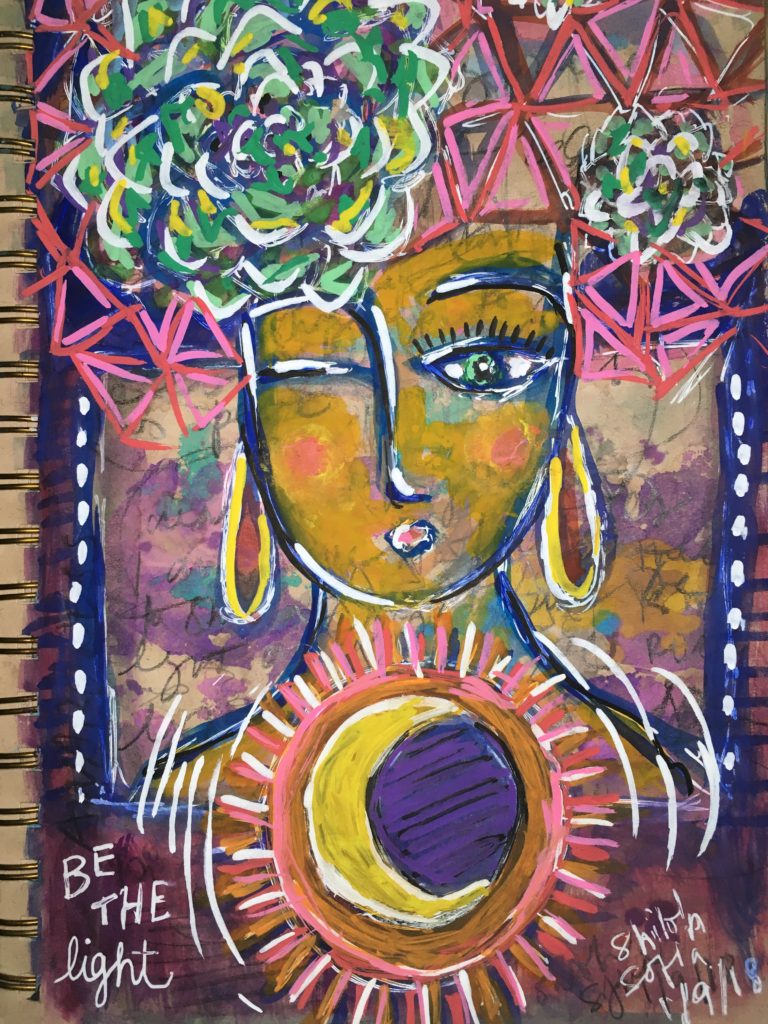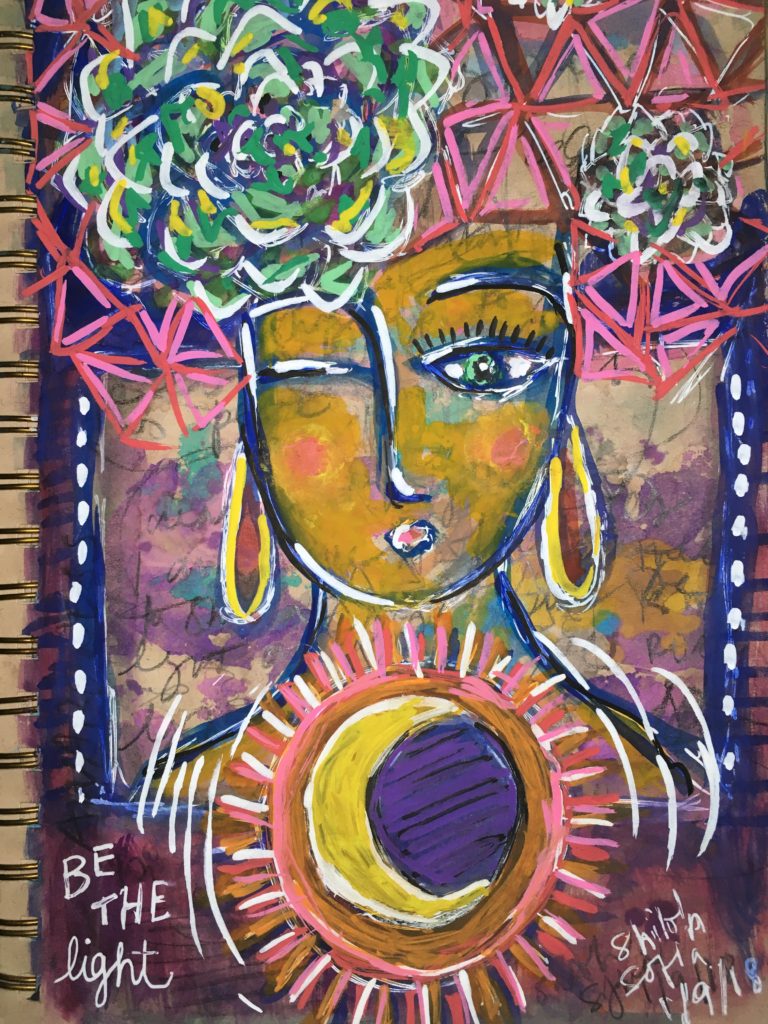 Be the LIGHT – A message from my muse:
Rise up towards the light, rising sun, shining moon, illuminate and birth ones self. Smile. Notice the beauty that surrounds. Make more art. Let your inner radiance show. When you are in love with life, you naturally radiate that love.
You are here to light up the world. Take time to listen to your inner voice, that is all you need to inspire. Shine with the purest intentions. Show up as the shining light that you are and the best qualities of being human will continue to flow and circulate throughout the world. 

This little light of mine … I'm going to let it shine!
My heart has chosen LIGHT as my sacred word for 2018.
Choosing a sacred word of the year is one of my favorite New Year rituals. I love how it weaves it's way through my year. It usually shows up in unexpected ways and always prove to be a guiding light. This is my 6th year choosing a word – I have chosen ABUNDANCE, CONNECTION, NOURISH, DEVOTED and PRESENCE. Some words served me better then others, but they all had something to teach me.
In sharing my word of the year, I believe that it creates a sacred energy that nourishes it's intention.
I "tried on" a few word variations of light such as shine, illuminate, radiant and vibrant but, LIGHT felt right. Light brings visions of sunlight, moonlight, starlight that literally enables vision guiding us on our path. My 2017 word presence helped me to focus and re-focus on the now and with 2018 my desire is to focus and refocus on the light that surrounds. Allow it illuminate the dark places and bring forth goodness.
"We never really see the world exactly as it is. We see it as we hope it will be or we fear it might be." ~Maria Popova on the podcast On Being with Krista Tippett
I'm tired of seeing the fear it might be and want to see it as I hope it will be.
Ways I wish to embody LIGHT
to seek the light while acknowledging and honoring the dark
to be the light; focus on what lights me up and share that with the world
to literally FEEL and BE lighter
to be a lightworker who chooses actions that raise the vibration of the planet
to have a lightness of being; to connect with my authentic joy
to be light-hearted, take control of anxiety and laugh more
to light a fire under my ass and take positive action
Why Choose a Sacred Word for the Year?
ONE WORD deepens change. It relieves the pressure of having to make too many changes all at once and provides a laser focus on one significant change. Most of us forget our long list of intentions. It is easier to remember one word.
Tips to Choosing your Sacred Word
➳ Ask, "What word do I want to embody into in 2018?"
➳ Intuitively choose a magazine.
➳ Flip until you find a word that surprises or delights you, cut it out.
➳ Research and contemplate what your word means to you.
➳ Let your word pick you. If you "think" it's not right but, you can't shake it – honor it.
➳ Create artwork to celebrate and illustrate your word.
This month, in my  private Facebook community I'm sharing about choosing a word of the year.
I talk about how to find your word and then walk you how I created a word of the year visual intention collage as a reminder to amplify your intention. If you would like join, click here: Discover Your Creative Magic Community