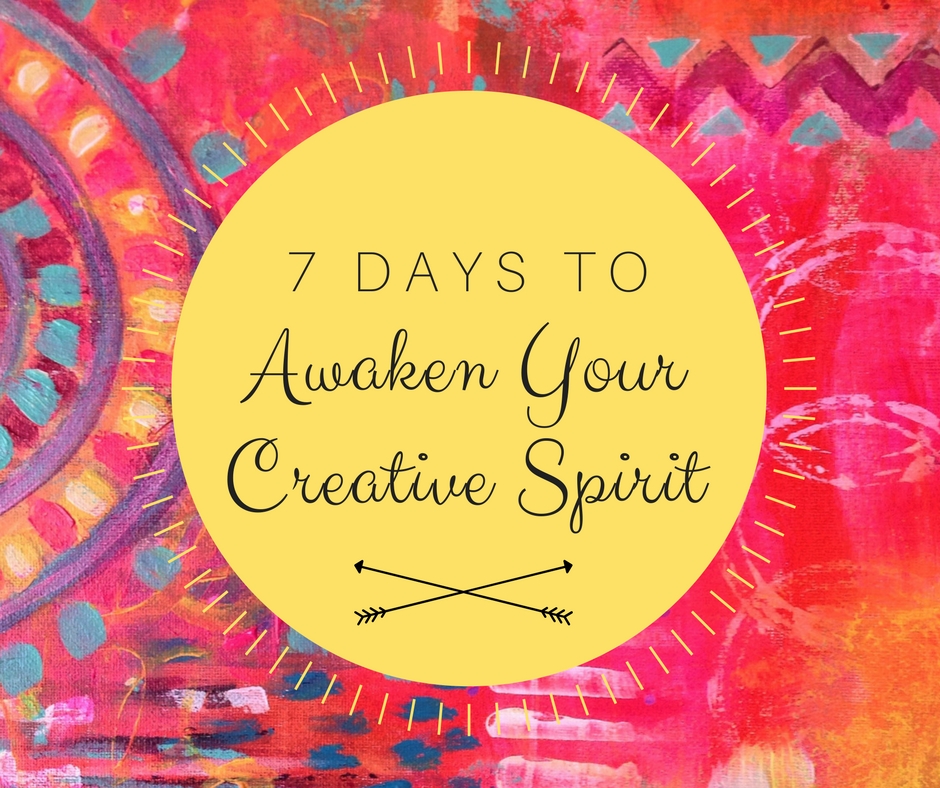 A talisman is anything whose presence exercises a remarkable or powerful influence on human feelings or actions.
A talisman can be used to summon your creative spirit to come out and play. Imagine having the ability to sit down and trigger inspiration, a talisman can help you do that!
Create a creative spirit talisman
It could be a rock, a feather, or maybe tiny canvas and easel that sits on your desk in your creative space. A small item that fits in a drawer, on your desk or in the palm of your hand are ideal.
If you believe in magic, you might say that you're infusing the talisman with your creative energy. A more scientific explanation would be that you're training your mind to associate the object with creativity, so whenever you engage the talisman, that creative energy is triggered.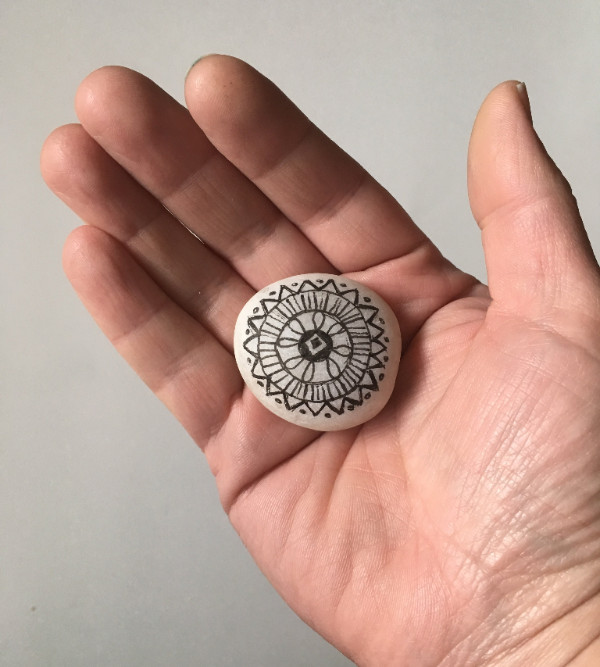 Find a little rock and using paint markers or a black sharpie doodle a design. It could be a mandala like this one shown or you can simply a doodle a shape like a heart or flowers.
To make a mandala, start with a circle in the center. Create a few circle rings round the center, similar to a target. Then fill in the circle rings with repeating patterns of dots, lines, triangles, anything goes.
Did you find a feather on one of your wander & explore adventures? Wash it in soapy water, let it dry and then have fun painting it! Most craft and hobby stores have feathers available for purchase as well. You can use inexpensive acrylic craft paint and brushes. Choose colors that inspire you and simply paint lines, polka dots or maybe blend two or three colors together.
One last idea is to make yourself some talisman jewelry! I love beading and painting and in this video tutorial I share both! Learn tips and ideas for painting a wooden laser cut pendant from Allegory Gallery and stringing a two strand necklace with beads, beading wire and tools from Soft Flex Company. We may have chatted about rabbit symbolism too! You can use symbols or the healing properties of gemstone beads to personalize your jewelry talisman.
Look at, hold or wear your talisman whenever you're feeling stuck and need to call in your creative spirit energy for inspiration!