Visions of Spring I and II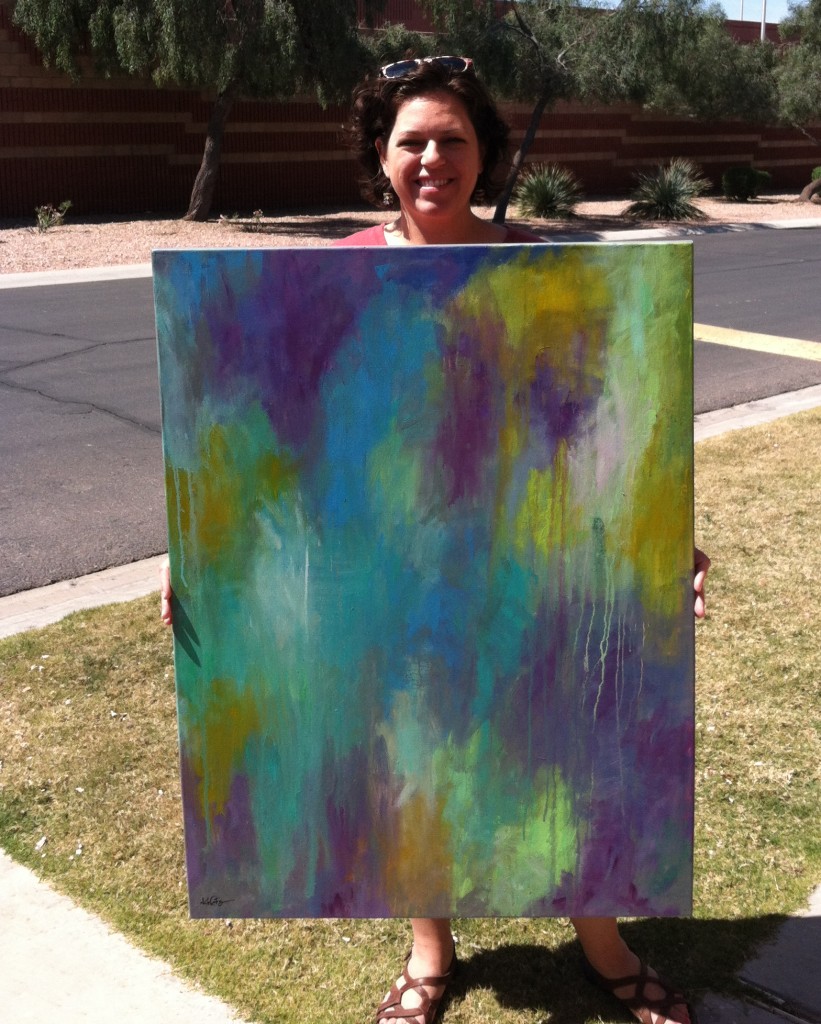 I created Vision of Spring in 2013, it was a fun process to create this large abstract color painting. I love the colors and it has been consistently one of my top art pillow cover sellers however, this piece has yet to find it's home. I think that's been a good lesson about what is pleasing in one format may not work in a different one. I decided to keep the original design available for prints and printed products and add some embellishments to the large painting to play with it a bit more and see where it leads.
Visions of Spring I (original), 30″x 48″, 2013
I added more gray, some sprigs of flowers and pod shapes for an delicate look. I loved the softer colors in the original and wanted to play up that feeling.  I am really enjoying the vibe of the makeover artwork yet, I still love the original work. What do you think? Do you prefer the color wash before I embellished it or after? I found this to be a neat painting experiment and practice in letting go and moving forward when something isn't working as it is.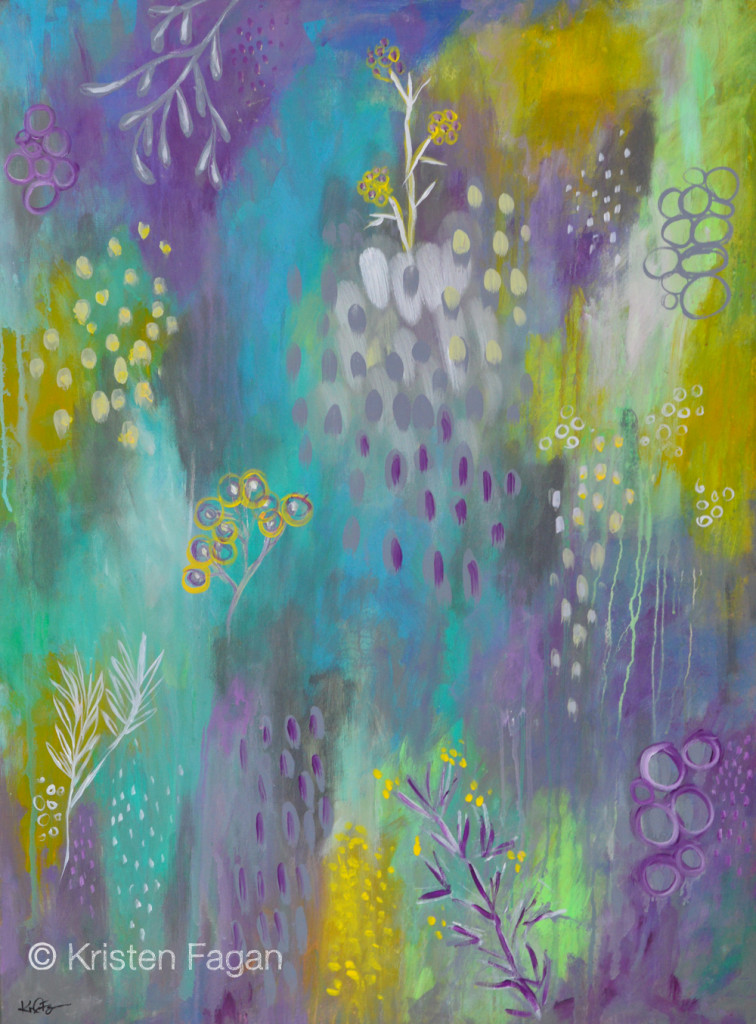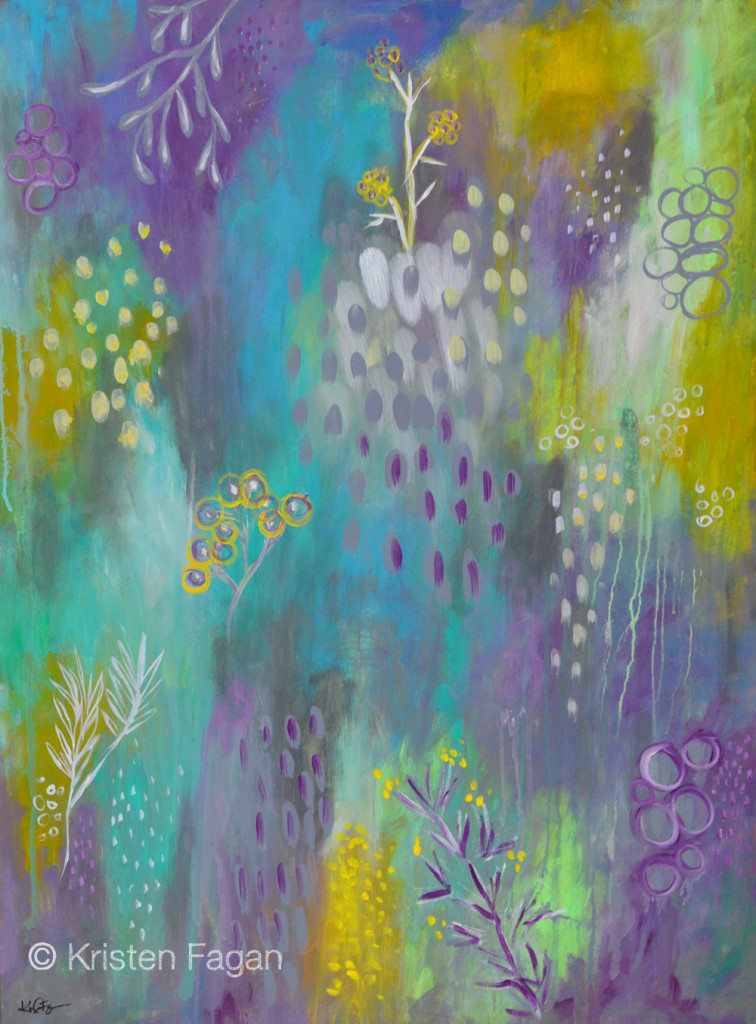 Visions of Spring II (makeover), 30″x 48″, 2015
Shop original paintings in my Etsy shop.